How To Get Rid Of Ants In Your Home
October 11th 2019, by Dan Crosfield
Any links on this page that lead to products on Amazon are affiliate links and we earn a commission if you make a purchase. Thanks in advance for your support! Learn more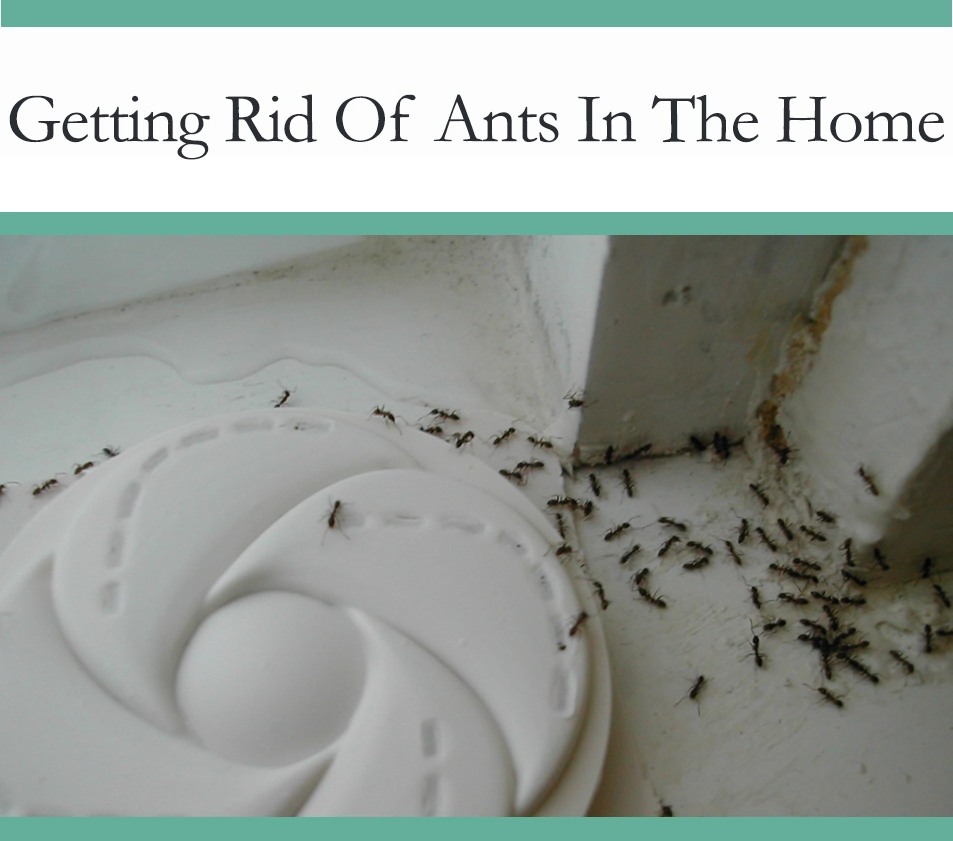 Having an ant invasion in your home is annoying. Ants can cause damage to your home, and they can spread unwanted bacteria. Lets look at the things you should do to quickly get rid of these creepy crawlers.
Ants are one of the most successful species on earth. They are found almost everywhere outside of the coldest parts of the Arctic and Antarctica. Estimates suggest that there are over 12,000 different species of ants, and new ones are discovered all the time.
Unfortunately, ants don't always stay outdoors where they're supposed to be. Like any animal, they are constantly in search of food and shelter. And human homes can provide them with both.
So how do you get rid of ants in your home? Fortunately, there are a few steps you can take to drive these invaders back to where they came from.
The smartest way to get rid of ants in your home is to prevent the ants from entering your home in the first place. Have they already invaded you home? Then use these steps together in a combined approach. This ensures the best chance of success against these troublesome insects. So, let's begin!
Remove Food Sources – Clean Your Home
You probably keep a clean home already. But think about how tiny ants can be, and how big a food source a single crumb can be to them. Foraging ants spend virtually their entire lives in search of food to sustain the colony they belong to, and your home is a potential source of food.
Most ant species aren't overly picky eaters. However, the food preferences of a colony can change throughout the year. Sugars and other sweet substances are almost universally attractive to ants, so watch out for soda spills and syrup drips in your kitchen. But several ant species are also hungry for protein and carbs.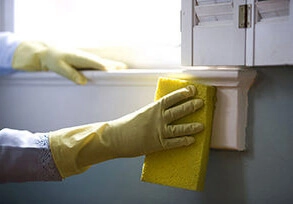 Wipe up any spills the moment they happen. Don't leave food sitting out on kitchen surfaces where ants can find it. Store food in ant proof containers, made of glass or quality Tupperware.
And don't forget about your pets. Protein-feeding ants will happily consume dog and cat food, especially the wet variety. If possible, set down your pet's food at designated feeding times and put it away when the animal isn't eating. Alternatively, you could use an insect-proof pet food dish to keep the ants away.
Eliminate Water Sources
Like all living things, ants need water. Without it, they risk dehydration and death. So water can be a major attractant for ants, especially during the dry days of summer when it can be hard to find in their natural habitat.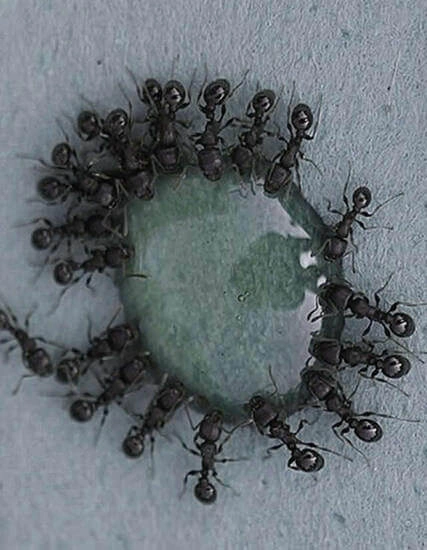 Check your home for leaking water pipes. Pay special attention under sinks in kitchens and bathrooms. Even the smallest drip can quench an ant's thirst. The same goes for water sources such as dishes in the sink or even damp sponges on kitchen countertops. Ants will often congregate around these areas to take a drink. So once you've thoroughly cleaned your kitchen to remove all food sources, don't forget to dry up all the areas you've washed to make sure that you aren't offering the ants a watering hole.
Don't forget about your pet's water bowls or other water sources you may have overlooked, such as the drip tray behind the fridge. Be aware also that condensation on the outside of water pipes can give ants all the moisture they need. To combat this, foam insulation around water pipes would be a good idea.
Look For Points Of Entry
Once you've eliminated some of the main reasons for ants to come into your home, it's time to ask yourself how you can prevent them from entering your home in the first place. Of course, ants are often very small, and they don't need a lot of space to get into a home. Sometimes, they can walk right in through an open door. Or even through a closed one if there's enough of a gap to let them through. But it's worthwhile to take a walk around the outside of your home and try to figure out where the ants may have entered. Pay special attention to the foundations of your home, looking for any cracks. Many ant species live in soil and often find their way into homes through cracks in the concrete footprint of a house.
Once an ant gets inside your home, it's only a matter of time before it's joined by more of its siblings.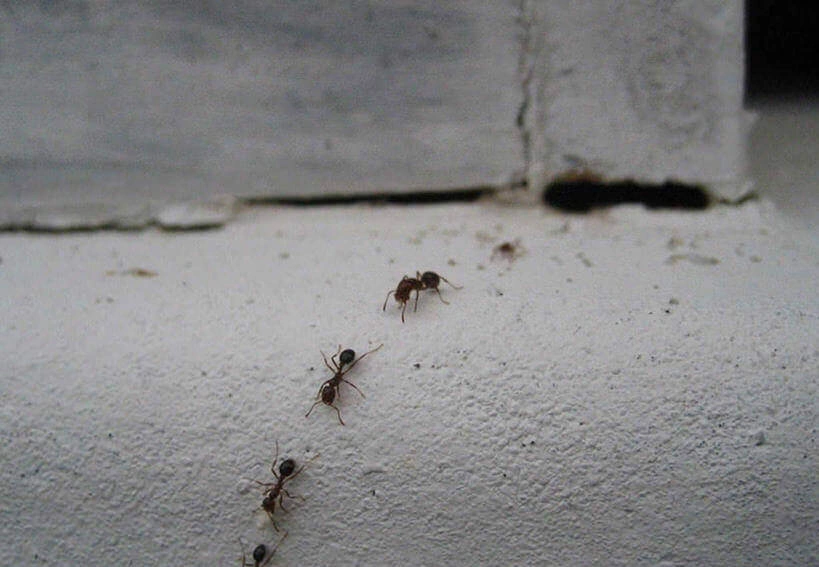 Also be aware of pipes, vents, and any other conduits that enter your home from outside. Water pipes, dryer vents, air conditioning returns, gas pipes —any and all of these can give ants all the space they need to sneak into your home. And once an ant gets inside, it's only a matter of time before it's joined by more of its siblings.
Any holes you find in the outside of your home should be sealed up with weatherproof silicone caulking. This will help to protect your home against not only ants, but also many other pest species that might enter the home if given a chance. It might seem like a lot of work, but if it keeps bugs out of your house in the height of summer, it's well worth it.
Landscaping
While you're outside looking for entry points, try taking a look at your home and yard from an ant's point of view. Every yard is going to have ants, and trying to get rid of them all would be a bad idea, even if it was possible. But there's a lot you can do to make sure that the ants stay outside and don't venture into your home uninvited.
Keep your grass cut short. Overgrown grass holds moisture and allows other insect species to thrive, which in turn can become a significant food source for ants. Also, it provides cover and allows the ants to get closer to your home without being spotted.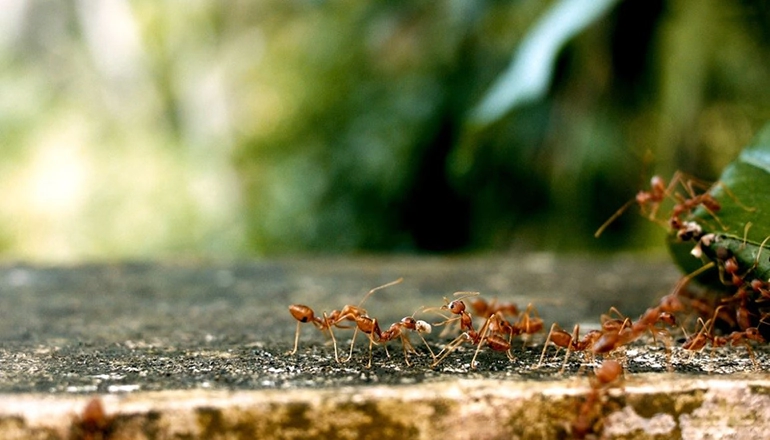 Trim bushes and shrubs, especially those that come close to or touch the house. These can easily become highways for ants to gain access to your home.
Since ants love moisture so much, try to establish an area of low humidity as a perimeter around your home. Cut back any plants. Remove mulch. Make sure any water faucets aren't leaking. Remove woodpiles, as these can provide shelter and even nesting material for certain species of ants.
Keep trash as far away from the house as possible. Garbage is a great food source for ants, and if they get into your bins, they'll find a feast waiting for them. If your bins are all the way at the other end of the driveway from your home, having ants inside them may not be an issue. But if they're against a wall of the house, it's all too easy for ants to find their way inside.
Depending on the species, you may find visible ant nests while you're out in your yard. An effective and extremely environmentally friendly way to treat these nests is to simply boil some water. Pouring boiling water on a nest will kill hundreds of ants and critically damage the structure of the nest. You may need to do it multiple times over several days. But it's cheap, eco-friendly, and somehow satisfying to strike back at the ants that are using your home as a buffet.
Natural Home Remedies for Ants
Okay, let's imagine you've done all that. Your kitchen is spotless, your house is sealed up, and your yard has become an ant proof fortress. But still, they keep coming. Ants are tenacious creatures, and getting rid of ants in your home often requires multiple approaches.
One highly effective way to kill ants is to use a poison bait. The reason these baits are so effective is because of the way an ant colony works.
Ant colonies contain a queen – in fact, some species have more than one. This queen is responsible for all the reproduction that goes on in the colony. In most species, the queen rarely or never leaves the nest. Instead, she stays where the other ants can protect her and produces eggs which grow into new ants.
The ants that you see in your yard and, if you're unlucky, in your home are foraging workers or scouts. Their role in life is to find food and bring it back to the colony. They feed the queen and the juvenile ants, known as the brood. This is why you often see ants carrying items of food with them as they head back towards the nest.
Ant baits take advantage of this quirk of ant behavior by offering foraging workers a tempting food source that conceals an ant-killing poison. The idea is that the foraging workers will take the food back to the nest and feed it to the queen and the brood, thereby killing the entire colony.
For this reason, while it may be satisfying to kill individual ants that you see crawling around in your home, it's not a very effective way to solve the problem. Depending on the ant species involved and the scale of the colony, the foraging ants you see may be as little as 5 to 10% of the entire colony. You could kill hundreds of foraging ants in a single day, and the queen will simply produce the same number again tomorrow. If you want to take down the entire ant colony, you need to target the queen.
By design, ant baits work slowly. It takes time for the ants to find food, establish a trail, and bring it back to the colony. The more of the bait the ants consume, the more of them it will kill. If used correctly, baits will significantly reduce the number of ants in a given colony, and can even kill the colony completely. And you don't even need to find the nest yourself. The ants do all the work for you.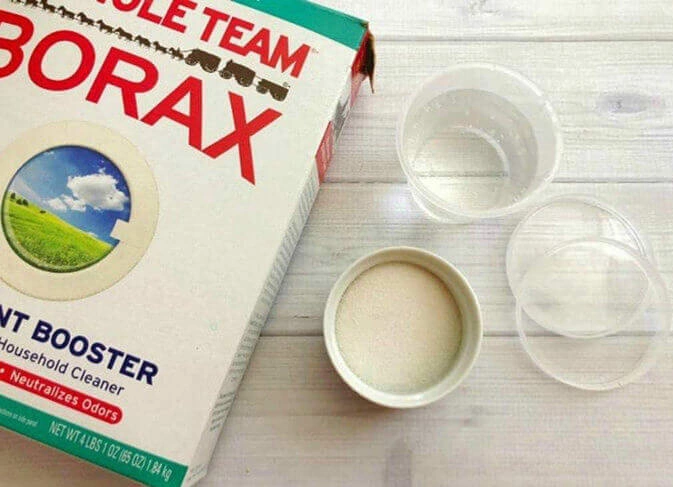 It's possible to make ant bait yourself. You may even have the ingredients already in your home. Borax is mostly used as a detergent, but it is an effective stomach poison for ants. By mixing one measure of Borax with three parts of powdered sugar, you can make a bait that is both attractive and lethal to foraging ants. You could put this powdered mixture in small dishes or bottle caps and place them throughout the house, wherever ants are seen foraging.
If you're worried about kids or pets sampling the ant mix you've made, you can mix the Borax and sugar with water and soak cotton balls in the mixture. The ants will be able to suck the moisture out of the cotton balls and bring it back to the nest.
When baiting for ants, it's important to remember that you want the ants to take the food back to the colony. So no matter how tempting it is, try not to kill ants that you see going to and from your bait. Let them do their job. The results won't be instant, but within a few days, you should start to see fewer and fewer ants.
Remember that ants find food by following pheromone trails. So once the ants have found your bait, try not to wipe their trails away with any household cleaner. Let them keep carrying the bait back to the nest until either it, or the ants, are all gone.
Diatomaceous Earth
If you're looking for a product to help keep the ants from ever getting inside your home, diatomaceous earth is a good option. This white powder looks harmless, but on a microscopic level, it's nothing but jagged edges and sharp shards. It feels soft to a human hand, but to an ant, it's the insect equivalent of barbed wire.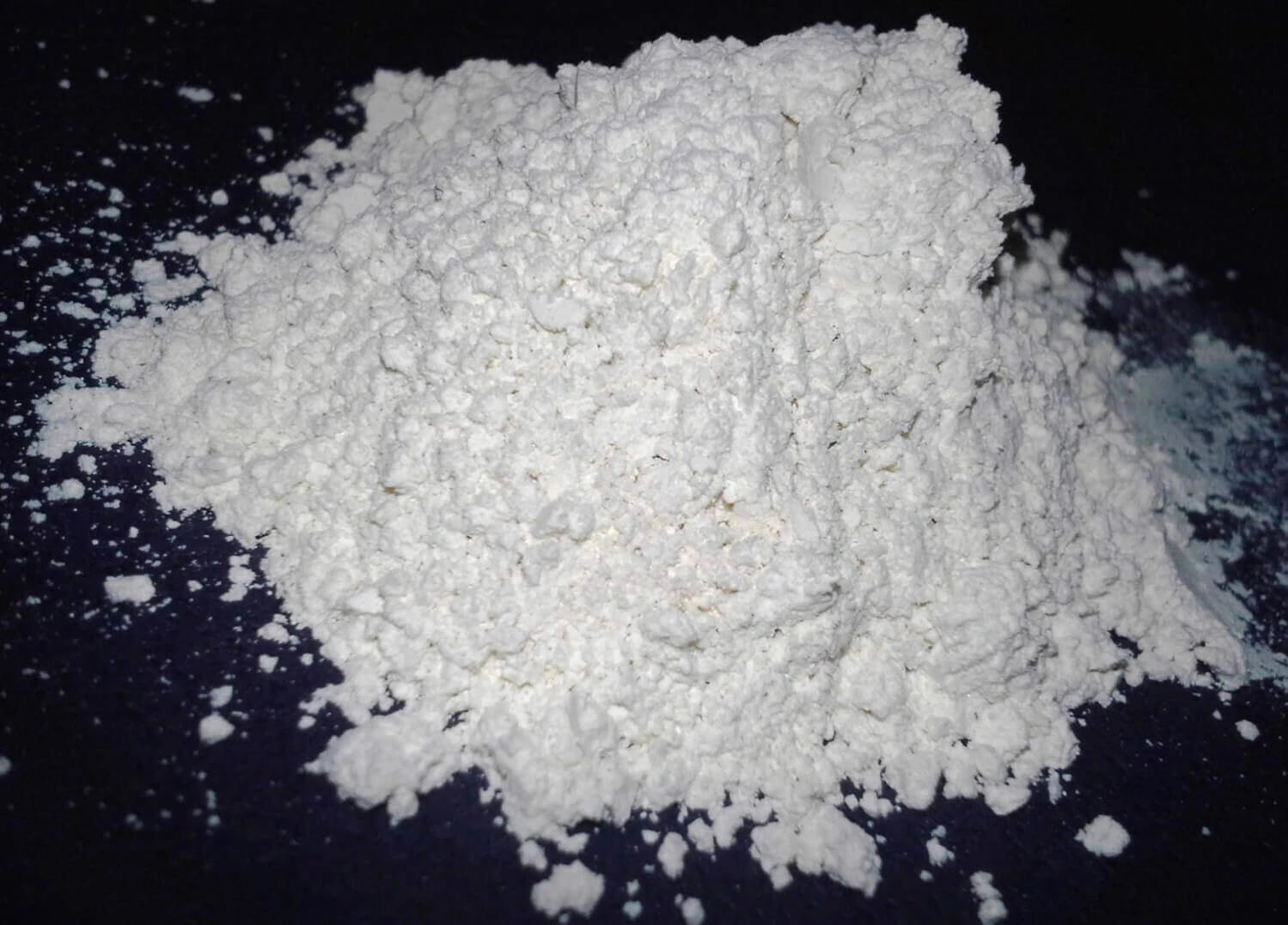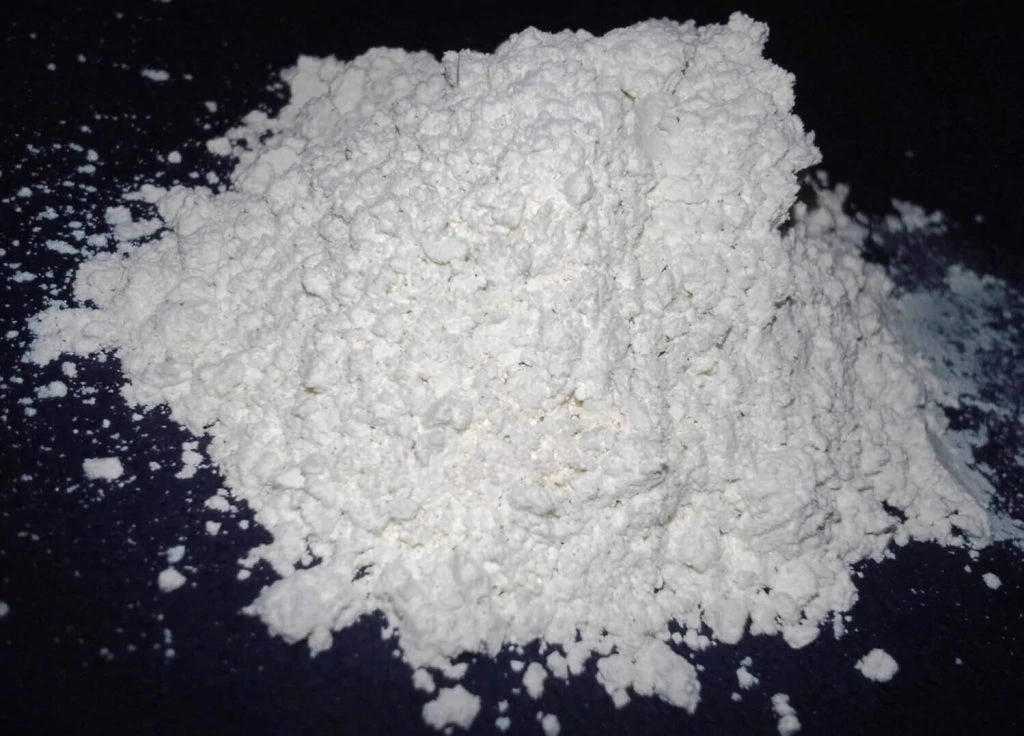 Best of all, diatomaceous earth isn't harmful to humans or pets. If you use food grade diatomaceous earth, you can even use it in your kitchen without worrying about harming your family.
The best way to use diatomaceous earth is as a barrier both inside and outside your home. Ants will be reluctant to cross it, and any that do will suffer multiple lacerations to their exoskeleton. This will lead to dehydration and, ultimately, death.
Don't use too much, though. A thin layer of diatomaceous earth, just enough so that you can see it, is plenty. Leaving big piles of the powder lying around will only cause the ants to avoid it. Alternatively, you can mix diatomaceous earth with water in a pump sprayer and apply it as a liquid. Once the mixture dries, it will form an even coat of powder that will keep ants away.
Diatomaceous earth can be used both outside and inside the home. Bear in mind, though, that if used outside, you'll need to reapply after it rains.
Professional Ant Bait
If you've tried mixing your own ant bait without results, or if you don't have time to become an amateur exterminator, or hire a professional exterminator you can buy commercial ant baits. These come in a couple of different forms.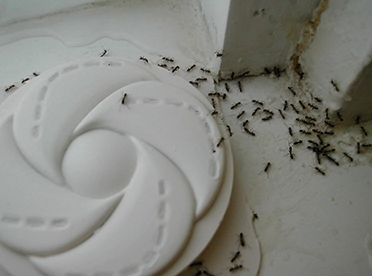 The easiest to use are ant bait stations, which are small plastic boxes that contain the bait. Although these are sometimes called ant traps, they don't actually trap ants, but allow them to come and go, carrying the bait back to the nest. As well as being easy to use, these bait stations help to keep the bait away from children or pets. Often, these bait stations use a derivative of Borax, but some use other pesticides to achieve similar results.
Other baits come in the form of a liquid or gel that you can apply yourself wherever ants are seen. These have the advantage of flexibility. And liquid food is especially attractive to most species of ants. However, these can be messy to work with. And you'll need to apply them in places where the ants can find them, but your kids won't.
Some ant baits come in the form of granules. These are most commonly used outdoors, intended to be spread around your home and directly on any ant nests you find. But some can also work indoors. Granules are easy to use and easy to clean up once the ants have been eliminated. But not all granule baits work on all species of ants.
When using any pesticide, make sure you always read the label and directions before using.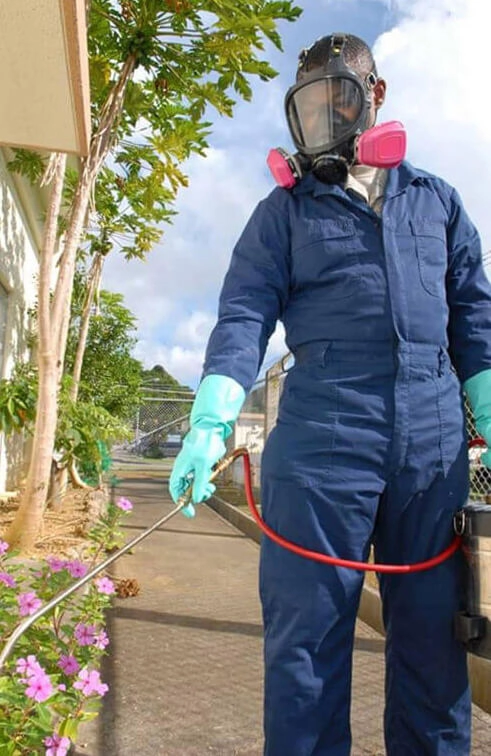 Spraying for ants should always be your last option. It's not that it doesn't work; far from it. When used correctly, insecticide sprays for ants can be a powerful weapon against ants and other insects. But the chemicals they contain, while formulated to be as safe as possible for use, can be damaging to the environment. And when misused, they can harm your health and the health of your family.
With that said, if you follow the manufacturer's directions carefully, commercially available sprays should be perfectly safe to use. And they can be extremely effective.
Always look for sprays that have a residual effect. This means that even once the spray has dried, any ants that cross the areas you sprayed will still be killed. These kind of sprays are great for creating a barrier, both inside and outside your home, that ants won't want to cross. And those that do won't live to tell the tale.
Additionally, some sprays can be used directly on any ant nest you find. Some species can be more difficult to bait than others, and this direct chemical treatment may be the only way to achieve control. So insecticide sprays definitely have a place when it comes to treating for ants.
Conclusion
Getting rid of ants in your home can be a challenge. Fortunately, you have a lot of different options to get rid of them. Cleaning your home thoroughly, eliminating water sources, sealing up points of entry and landscaping your property to discourage ants from settling there are all things you can do without having to use any kind of harmful pesticides.
All these small measures can have a huge effect on an ant population. In some cases, you may find that these methods are enough by themselves.
Additionally, home remedies such as ant bait and diatomaceous earth can be very effective against ants. Only if these fail will you need to start looking at commercial pesticides, such as ant traps, bait stations, and insecticide sprays.