Pharaoh Ants
Pharaoh Ants – What they look like, How you get them & How to get rid of them.
Monomorium pharaonis
Facts, Identification & Control
Pharaoh ants are a tiny species of ant that belongs to the family of sugar ants. Pharaoh ants are sometimes mistaken for Little Black ants because of their similar size. Pharoah ants often cause big problems in homes and businesses around the world.
The Pharaoh ant takes its name from the mistaken belief that this ant was one of the plagues of Egypt mentioned in the Bible. These ants are thought to be of African origin, but these days, they are found throughout the world.
At around 1/16 of an inch (1.5-2mm) long, these ants are some of the tiniest around. They are yellowish-red in color with a darker abdomen, but they are so small that you may have trouble telling what color they are without a magnifying glass.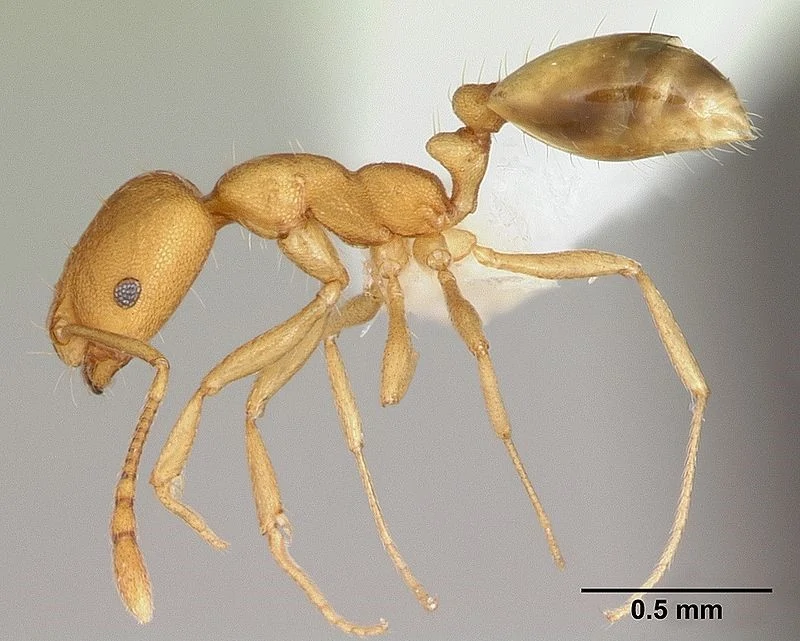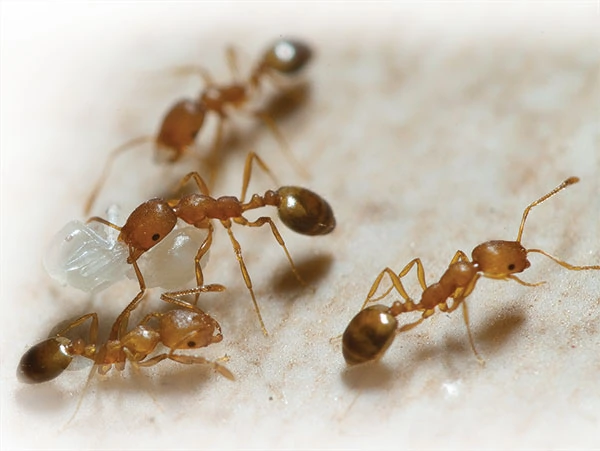 Identification & Characteristics
Other Names: Pharaoh's ant
Odor: none
Color: yellowish-red to red. Often darker at the abdomen. Winged males are black.
Size: 1/16 of an inch long. Queens are approximately 1/8 of an inch long.
Legs: 6
Antennae: yes, 12 segments with 3 large segments at the end forming a club
Shape: body has 3 distinct segments. Unevenly rounded thorax, with 2 nodes between thorax and abdomen.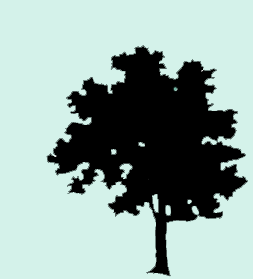 Habitat
Pharaoh ants are a tropical species that need a high level of both heat and humidity to survive. As a result, in temperate climates, they cannot survive outdoors and only live inside buildings. In some southern States, Pharaoh ants can go dormant and survive mild winters outside. In subtropical climates such as Florida and Hawaii, Pharaoh ants can survive year-round outdoors.
Indoors, Pharaoh ants look for warm areas around 80 to 86°F/27 to 30°C. They also like a relative humidity of 80% or more. Nests tend to be in inaccessible areas.
Typically, Pharaoh ants nest:
In wall voids
In bathrooms and kitchens
Around water pipes
Near heat registers
Under floors.
Pharaoh ants will forage a long way from the nest, sometimes as far as 150 feet. Once they find a food or water source, they will establish a trail for other ants to follow. Often, you will find these trails in areas with sources of food and water such as kitchens.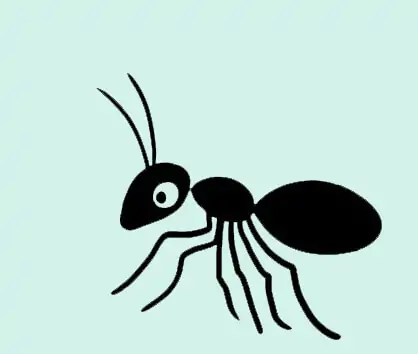 Behavior
Pharaoh ants are omnivores and feed on a wide range of foods but are particularly drawn to sweet foods such as syrups, fruit, juice, sugar, and spilled soda pop. They are also drawn to protein sources like meat and will eat dead insects. Carbohydrates are also on the menu.
Because they are so tiny, Pharaoh ants are difficult to spot by themselves. Often, they are not noticed until they have established a trail, when multiple ants can be seen following the same path toward a source of food or water. These trails can provide clues as to the location of the colony.
Pharaoh ants, like many ant species, practice a well-defined division of labor. Some ants forage for food outside the nest, while others stay back to take care of the young and the queens. Pharaoh ants are polygynous, meaning that a single colony will have multiple reproductive queens. This has important implications for the control of this species.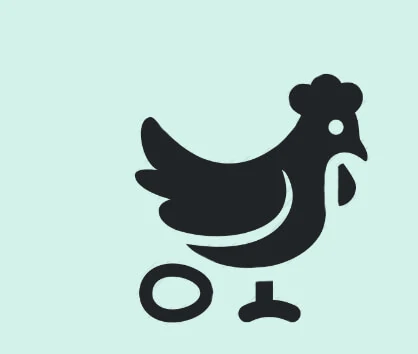 Reproduction
Pharaoh ants colonies are large, containing thousands or even hundreds of thousands of workers. Like many other ant species, Pharaoh ants produce winged reproductives to spread the colony. However, these winged ants never swarm like other species do. Mating takes place entirely within the nest.
Pharaoh ant colonies spread by a process called budding. A reproductive queen and a group of workers will leave the colony and find a new place to live, then establish a new nest. The new nest will not compete with the old nest, and the ants will cooperate with one another. This process happens naturally as colonies grow, but it can be triggered by stress. This is why you should never spray a contact pesticide to kill Pharaoh ants. The pesticide will stress the colony and cause it to split, making the problem worse. Instead of having one large colony, the ants will create several smaller nests throughout the building.
Pharaoh ant queens live from between 4 to 12 months. Queens normally lay eggs in batches of 10 to 12 at a time, but can lay up to 400 eggs after mating. It takes approximately 38 days for an egg to reach adulthood at the ant's preferred temperature of 80°. Workers live for about 10 weeks.
As with most ants, workers are sterile. They spend their lives foraging for food to bring back to the nest and give to the growing larvae, or brood. Only 10% of the colony will be engaged in foraging at any given time, with the rest caring for the queen and the brood. Like other ants, the species undergoes complete metamorphosis during their lifecycle, going through distinct stages as an egg, then a limbless larvae, then pupating to become an adult ant.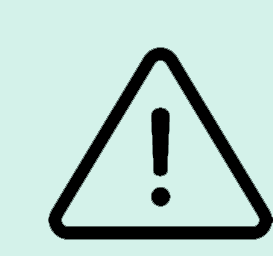 Danger?
Because conventional pesticide sprays can make a Pharaoh ant problem worse, this species is one of the most difficult to deal with. They are a major pest in food production facilities and in hospitals, where they can enter wounds, IV drips, the mouths of sleeping patients, and other sensitive areas. Studies on Pharaoh ants in hospitals have found that they often carry harmful bacteria, such as salmonella, Staphylococcus, and Streptococcus.
Due to their small size, Pharaoh ants cannot bite people or pets and do not cause any damage to the structure of buildings they live in. Besides their potential to spread disease, they are mostly a nuisance pest.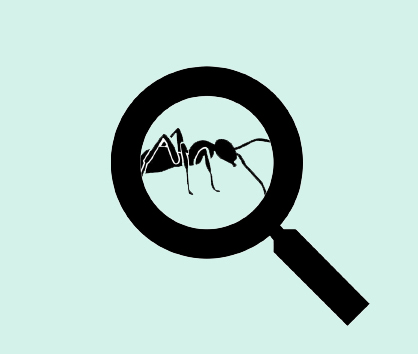 Signs of a Pharaoh Ant Infestation
Pharaoh ants are very good at staying hidden. They nest in isolated places such as wall voids, so the nests are often difficult to find. Also, they use electrical wiring and heat and water pipes to move through a building. As a result, you can have Pharaoh ants for a long time without knowing it.
Usually, the main sign of an infestation is by visually spotting the ants themselves. Once they have found a source of food or water, the ants will establish a pheromone trail that other ants will follow. Once the ants establish a trail, they can be seen returning again and again.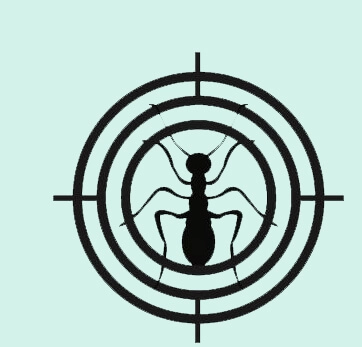 Controlling Pharaoh Ants
Indoor Control
You should never spray a contact pesticide to kill Pharaoh ants. This will encourage the colony to spread. Even household cleaners could stress the ants and promote budding.
The only way to get rid of Pharaoh ants is to use a non-toxic bait. Sugar-based baits usually have better results, but protein-based baits can also work depending on where the colony is in its lifecycle. The food preferences of these ants change over time, so it's a good idea to use multiple different types of bait to make sure the ants consume it.
Recommended Product: Advance Dual Choice Ant Bait Stations
Pharaoh ants are extremely difficult to control, and you'll need plenty of patience. Set up bait stations in areas where you've seen foraging workers, but be aware that the ants can change their foraging behavior without warning.
Outdoor Control
In temperate climates, Pharaoh ants can't live outdoors. It's only in subtropical climates that these ants can survive outside year-round. If you live in an area where these ants can live outdoors, look for bait that can be used outside. Because of their budding behavior, bait is the best method to deal with Pharaoh ants whether they are indoors or outdoors.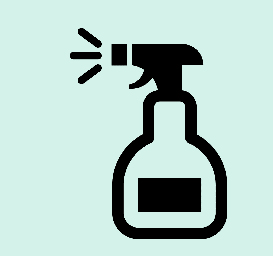 Best Products to Get Rid of Pharaoh Ants
Inside the House:
Indoors baiting is the best way to get rid of Pharaoh ants. Indoor Ant bait comes in different forms and shapes. There are gels, liquids, granules, and bait stations. Since Pharaoh ants are omnivorous and have fickle feeding patterns, it's a good idea to use multiple types of bait so that the ants always have something attractive to eat.
Baits come in two main types: sugar-based, and protein-based.
Recommended Bait Types:
Ant Bait Stations:
Ant bait stations are a great way to deal with Pharaoh ants. By keeping the bait contained in a pre-filled reservoir, bait stations can help avoid messy spills. They also keep the bait safe from young children or family pets that may be tempted to investigate. When it comes to dealing with Pharaoh ants, bait stations are often the preferred method of control.
For more information on ant bait stations click here to see our full Ant Traps and Bait Stations Review.
Recommended Ant Bait Station:
Best Products for Outside the House:
Unless you live in a tropical climate, you don't need to worry about Pharaoh ants living outside the house. These heat-loving ants need constant warmth to survive and reproduce, and could only survive outdoors in reliably hot and humid climates.
If you do live in a place where Pharaoh ants live outdoors, though, baiting remains the best way to deal with these creatures. That's because it prevents the colony from becoming stressed and spreading. Look for outdoor bait stations that can be set up where Pharaoh ants forage.
Recommended Outdoor Bait Station: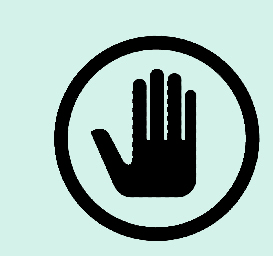 Preventing Infestations
In single-family homes, Pharaoh ants usually enter through food brought in from stores or from secondhand furniture. Inspect these items carefully before bringing them into your home.
In multi-family residences such as apartment buildings, Pharaoh ants spread between apartments. Use fire-resistant silicon caulking to seal gaps around heat and water pipes to prevent ants from coming inside.
Clean up food spills immediately.
Keep food in sealed containers such as glass and tupperware.
Don't leave pet food out overnight.
Fix leaking taps and pipes.
Use liquid or gel ant bait or bait stations if you see ants foraging inside.