Best Boric Acid for Ants
June 23rd 2023, by Dan Crosfield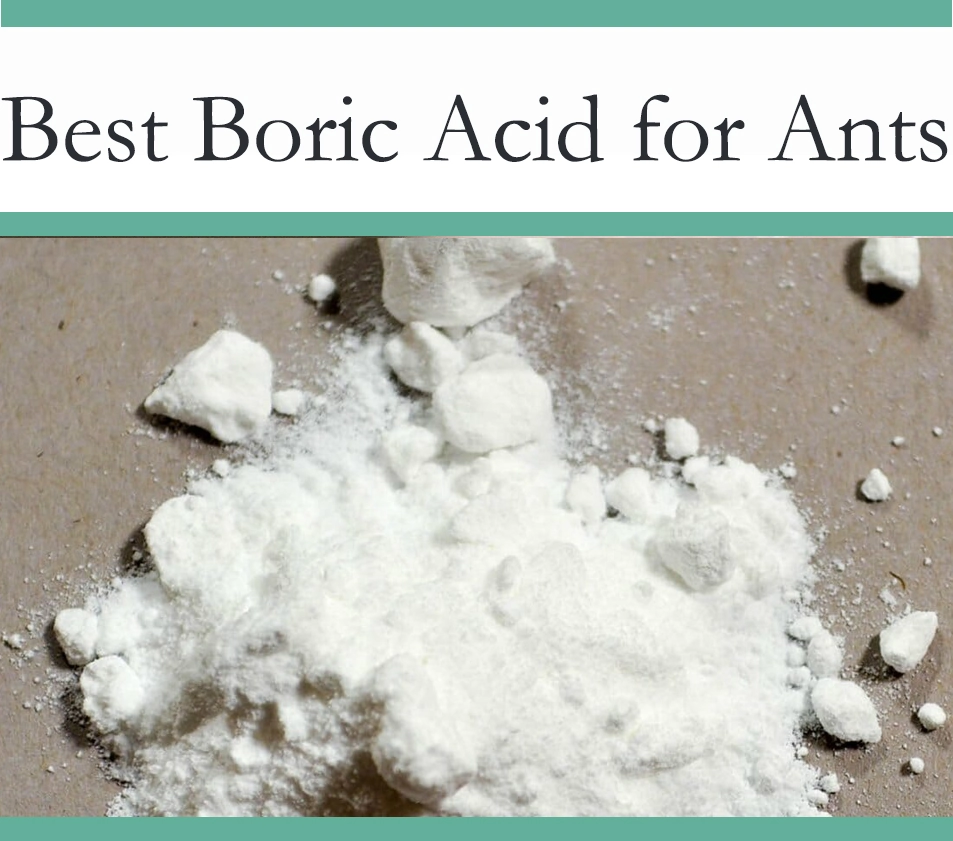 Controlling Ants in your home or yard can be very challenging. These highly social insects are pretty much everywhere and many homeowners try various strategies and products to control ants. In this post we look into Borax and its ingredient Borac Acid to find out which product gets the job done most effectively.
Boric acid baits are one of the most commonly tried methods for DIY ant control and probably the best homemade ant killer available next to baking soda.
Ants depend completely on the colony. Juvenile ants can't survive without the adults bringing them food. And adult ants can't survive without the juveniles eating that food and producing a liquid which the adult ants then drink. This interdependence is what makes ants so social, and it's part of the secret of their success. But when correctly exploited, it can also be a weakness.
Some ant species are very good at keeping their nests hidden. That can make treatment difficult. Most ant baits combine a stomach poison with an attractant that makes ants want to find the food and bring it back to the nest. In this way, the poison will spread throughout the colony killing all the ants. A successful baiting program requires time and patience, but it is one of the most effective ways to take down an ant colony.
There are many commercially available ant baits out there. But it's quite easy to make your own bait too. Boric acid is a naturally occurring chemical that works as an effective stomach poison for ants.
Boric Acid is cheap, it can be mixed with all types of food, and works well against all ant species and other insects like cockroaches, mites, spiders, aphids and ticks.
To effectively kill sugar ants, you can mix boric acid with icing sugar at a ratio of three parts sugar to one part boric acid. Then set it out in ant traps where the ants can find it or spray the mixture around doors and windows, and around the outside perimeter of your home. Alternatively, you can dissolve the mixture in water and soak it up with cotton balls. The ants will suck the sweet moisture right out of the cotton balls when they find them.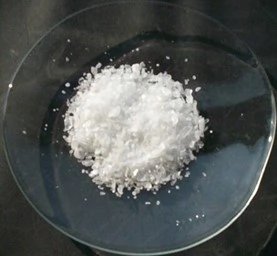 But if you've decided to deal with ants in this way, you need to know which boric acid you should buy. Here's a guide.
Product Comparison Table
Select your product from the list below, or scroll down to read our detailed ant bait reviews below.
Borax vs Boric Acid
First, it is important to understand the difference between Borax and Boric Acid. Sometimes, these terms are used interchangeably.
Borax, also known as sodium borate, is a mineral that is dug up from the ground. Boric acid is the compound in that mineral that makes it effective against ants and other insects. So if you can't find pure boric acid available easily, borax will do the same job.
Boric Acid, the active ingredient in Borax will kill ants within 24-48 hours after consumption. It may take upto 2-4 weeks to exterminate an entire colony of ants including the Queen Ant with Borax.
Best Boric Acid
Both borax and boric acid may be used interchangeably for killing ants. If you notice that the ants are not attracted to the borax bait you should substitute borax for boric acid. Below you find our recommended Boric Acid brands that work best for killing ants:
If you want to go straight for the good stuff, this one pound bag of refined boric acid is equal to just about any ant problem. Highly effective as a stomach poison for ants. This finely ground powder dissolves easily in water, making it ideal for creating a liquid bait for both sugar ants as well as grease eating ants.
One word of caution: as with any cleaning product, do not leave this boric acid in contact with your skin for too long. Long contact can cause burns, and this is especially true if you already have cuts or scrapes on your skin. If that's the case, it's a good idea to use gloves when applying this or any similar product.
This product markets itself as a roach killer, but it also works very effectively against ants. What sets this Boric Acid apart is the bottle it comes in, which can be used as a dust puffer to apply the product in a cloud of thin dust where ants or roaches are seen. This is especially effective on cockroaches since they will ingest the boric acid as they groom themselves. Ants also practiced this grooming behavior, and so you can use this boric acid against them without mixing it. However, to achieve more long-lasting control over the entire colony, it's still better to mix this boric acid with an attractant to create a bait.
Cheap, reliable, and found almost everywhere, this borax product is sold alongside laundry detergents and is often used to boost laundry soap's cleaning power. However, it also works as a potent stomach poison for ants in the same way as boric acid does. The benefits of this product are that it can be found just about anywhere. You may even have some in your closet right now. Also, because it's so readily available, it can be found very inexpensively.
One thing to be aware of with this product is that it is not as finely ground as the other boric acid on this list. While it does dissolve in water, you may have to agitate it to make sure it dissolves completely. Also, the product tends to clump if left undisturbed for too long. For those reasons, it's marginally more difficult to use than the refined boric acids on this list. But being so cheap and easy to find makes it a good alternative, and it is every bit as effective as the other products.
After choosing the best boric acid from our recommendations above make sure to treat any chemical with respect and use gloves while applying. Remember to mix boric acid with an attractant such as sugar to or grease to make sure the ants take the bait. If you are mixing the bait, make sure to use a proven and tested recipe that works for the specific ant type you are dealing with. If you have pets or small children in the home, you may want to use the cotton wool method or keep your bait mixture in jars with tiny holes poked into the lids so that ants can come and go, but nothing else can get inside.
Recipe for sugar ants: Mix 1/2 C sugar, 1 1/2 Tbsp Borax, and 1.5 C warm water. Soak cotton balls in the mixture, and put them out near the mess of ants. The sugar attracts the ants, and they'll take the Borax with it back to their home.
Remember that patience is key when baiting for ants. Let the ants find the bait, carry it back to the nest, and come back for more. It may take some time, but eventually, the whole colony will be destroyed.