Best Ant Powder to Buy in 2023
June 9th 2023, by Dan Crosfield
Any links on this page that lead to products on Amazon are affiliate links and we earn a commission if you make a purchase. Thanks in advance for your support! Learn more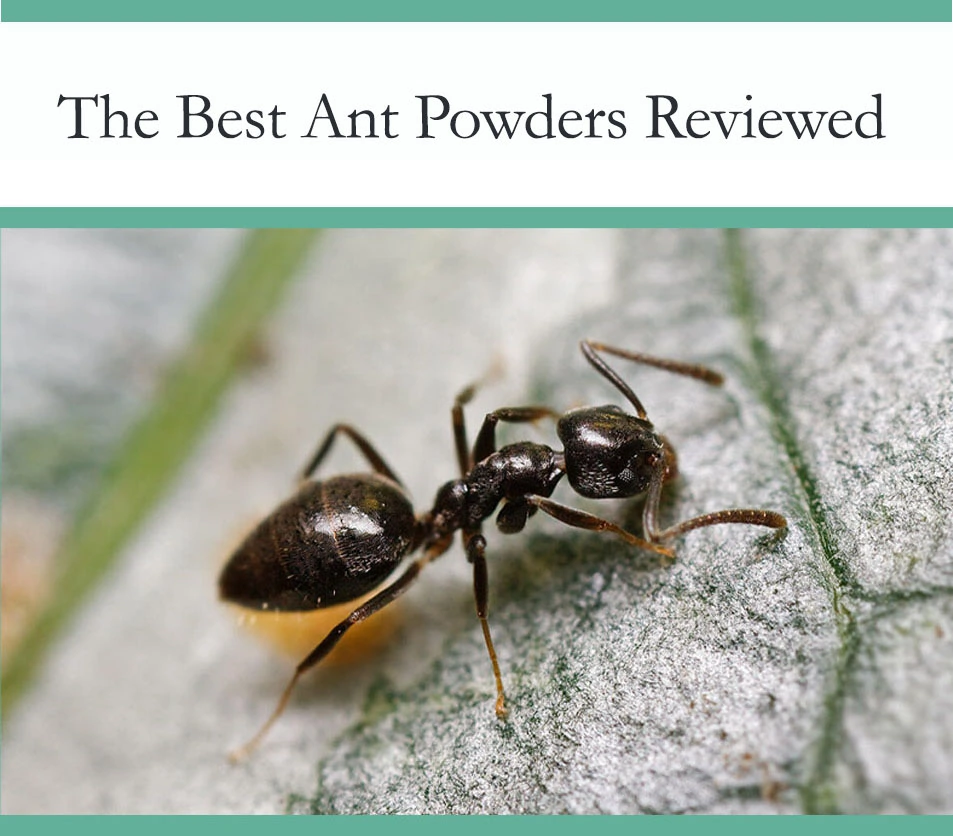 In this post, we review the best-known ant powders, and we test the effectiveness of powders on different species of ants.
Ants can cause major problems. Especially if they get into your home. Carpenter ants have the ability to cause structural damage to a building. While smaller species such as Pharaoh ants can contaminate food as they make a nuisance of themselves in your kitchen.
Even outside in the garden, where they belong, ants can become a real problem if the population grows too big. Ant Powders are very effective at killing ants & can provide long-lasting residual protection that is hard to beat by other products.
Our Recommended Product
This is the best ant powder on the market. The product works quickly and is capable of killing almost all ant species rapidly & efficiently.
Cyper WSP is a wettable powder that can be dissolved in water. This pesticide is safe for children and pets, can be used indoors & outdoors and provides residual protection for several months after application.
Ant powder is a valuable weapon in the battle against different ant species. Ant dusts work in a couple of different ways. Some powders function as bait, requiring the bug to eat them and thereby delivering a stomach poison that slowly but surely penetrates the entire colony. Other powders are contact poisons that will kill any bugs that come into contact with the powder. Some products can even be both. When ants come into contact with dust, they will use their mouths to clean themselves, and so dust can be a useful form for a bait to take.
Ant killer powders work fast – most can be used indoors and outdoors.
A great way to use ant powder is if you have a visible nest you can surround with the barrier of pesticide. This way, the insects have no choice but to come into contact with the poison.
Another benefit of ant powder products is that they can be used both indoors and outdoors, making them very versatile.

If used correctly, they can provide long-lasting residual protection that is hard to beat with other forms of treatment, such as sprays and gels. Also, they often require no additional equipment to use.
Comparison Table
| Products | Best Feature | Worst Feature | Grade | Buy It Now |
| --- | --- | --- | --- | --- |
| Cyper WSP | Kills all species | Can be messy to apply | A | Buy Now |
| Terro T600 | Easy to use | Can be messy | B | Buy Now |
| Ortho Orthene | Great against fire ants | Smells bad | B+ | Buy Now |
| Diatomaceous Earth | Environmentally friendly | Needs to be reapplied | B+ | Buy Now |
Ant Powder Products
Cyper WSP– Best At Killing Most Species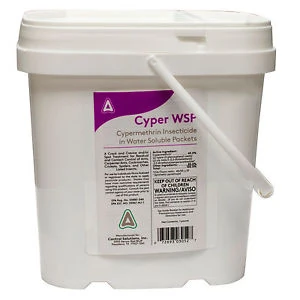 The WSP in Cyper's name stands for wettable powder. If you haven't come across this formula before, it may seem strange. But it's actually a common way to use pesticides, and it carries substantial advantages.
Wettable powder can be dissolved in water, but once the water evaporates, the pesticide reverts to its dry form. This makes it quick to apply, and relatively mess-free, since you won't be getting dust all over yourself. However, it does require mixing, so you'll need to follow the manufacturer's instructions closely. You may also need a pump sprayer. And when using a wettable powder, it's a good idea to keep the solution agitated so that the dust stays suspended in the liquid and doesn't settle in the bottom of the tank.
Does that sound like more trouble than it's worth? That's only because you haven't seen what the stuff does to insects yet. The active ingredient, cypermethrin, is a broad-spectrum insecticide, which means it will destroy almost any species of insect you may be trying to get rid of. And best of all, this pesticide has a residual effect, meaning it will continue to kill bugs that cross it long after the spray has dried. Cypermethrin has also been found to have a repellency effect, meaning it will help to keep more bugs from re-invading your property. And because it's a wettable powder, you won't need to reapply after rain, because this chemical is still effective after getting wet.
Editor Review
That's not to say this product is perfect. For one thing, it can leave visible marks where it has been sprayed. Also, once the product is dry, it's perfectly safe, but you'll want to keep pets away while spraying the solution. Still, if you can get past its not particularly user-friendly nature, this is an ant killer that won't let you down.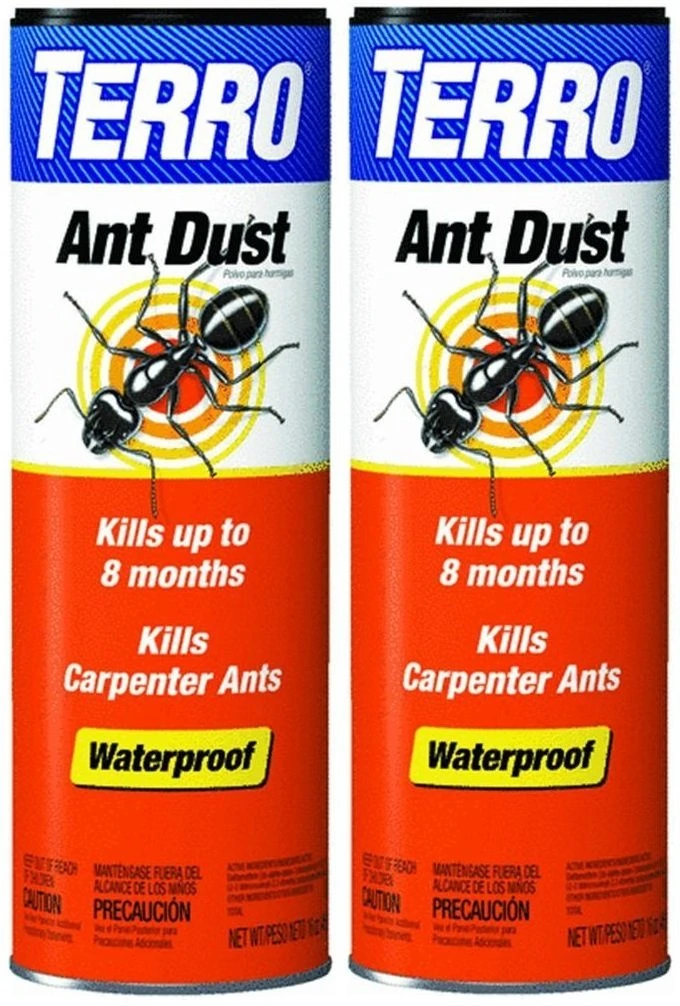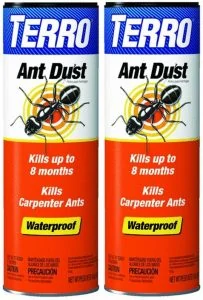 If you want something effective but don't want to have to go to the trouble of mixing chemicals and buying special equipment, this could be the dust for you. Terro has long been a leader in the pest control market, and part of the reason for that is that they aim their products squarely at the home user. You don't need to learn how to be an exterminator to use this dust. In fact, unless you start eating handfuls of it, it's pretty hard to use it wrong.
The active ingredient is deltamethrin, a chemical which has been proven to be effective at killing and repelling ants. Deltamethrin is a contact poison, so you will need to apply this dust in places where you know the insects will come into contact with it. If possible, you can apply this stuff directly to the nest, or surround the colony with a wall of chemicals so that the bugs have no choice but to come into contact with it. However, it can also be useful as a crack and crevice treatment. When used this way, it is especially effective against carpenter ants. This powder will eradicate insects that come into contact with it for up to eight months, so that you don't need to worry about re-infestation of treated areas.
Terro dust comes ready to use. All you need to do is open the top of the can and shake it out. If you want to apply the powder in areas where it won't be accessible to kids and pets, you could also use a paintbrush to apply it into tiny cracks and crevices. The dust will stay active for months at a time when used in these kinds of locations.
Another great feature of this product is that it is waterproof. It remains effective even after it gets wet. So unlike with some other dust, you can use it in your yard and not worry about having to run out and reapply the pesticide after every rain. This stability adds to its residual effect since the powder won't simply be washed away.
This dust can be used indoors or outdoors, simply by shaking it out of the can. However, the dust does tend to clump, requiring you to stir the can continually. If you have a large area to treat, it might be a good idea to invest in a pesticide duster to make the application easier. Also, as with many powders, Terro is quite light and can travel some distance through the air during application. If using it indoors, make sure to apply this pesticide very gently and keep a damp cloth or kitchen towel handy to wipe up any excess.
Also, while deltamethrin does kill fire ants, it's not especially effective against this species. If you're struggling with this particular critter, you may want to try something else.
Anyone who's encountered fire ants knows that they are a little bit special, to put it mildly. At least in the US, this is one of the few insects that are capable of hurting people. Like wasps, to which all ants are closely related, these creatures have a nasty sting in their tail. They build giant mounds of soil on top of the underground colonies, and will aggressively defend these colonies against anyone who gets to close. So if you have a problem with these guys, you know you need to fix it as soon as possible.
Fire ants can be tricky to deal with. They have a habit of relocating their nests for no particular reason, making it difficult to track all of them down. Also, because they reproduce by swarming, at any moment a new queen could literally drop out of the sky and begin a colony on your property.
Acephate is the active ingredient in Ortho Orthene, and it's long been one of the go-to chemicals for fire ant treatment. Taking the form of a powder, this chemical couldn't be much easier to use. You simply apply the dust directly to the mound on top of the nest and let it do its thing. The bugs will come into contact with the pesticide as they enter and leave their nest, and will be poisoned by it. Unlike with many other treatments, there's no need to water Ortho Orthene in, so you can treat a large area quite quickly. And it works. The manufactures are so confident that they offer a money back guarantee.
However, Ortho stinks. It's a good thing that fire ants predominantly nest outdoors, because you would not want to use this product inside your house. Or anywhere near it. The smell has been likened to rotting cauliflower, but for ants, it's the smell of death.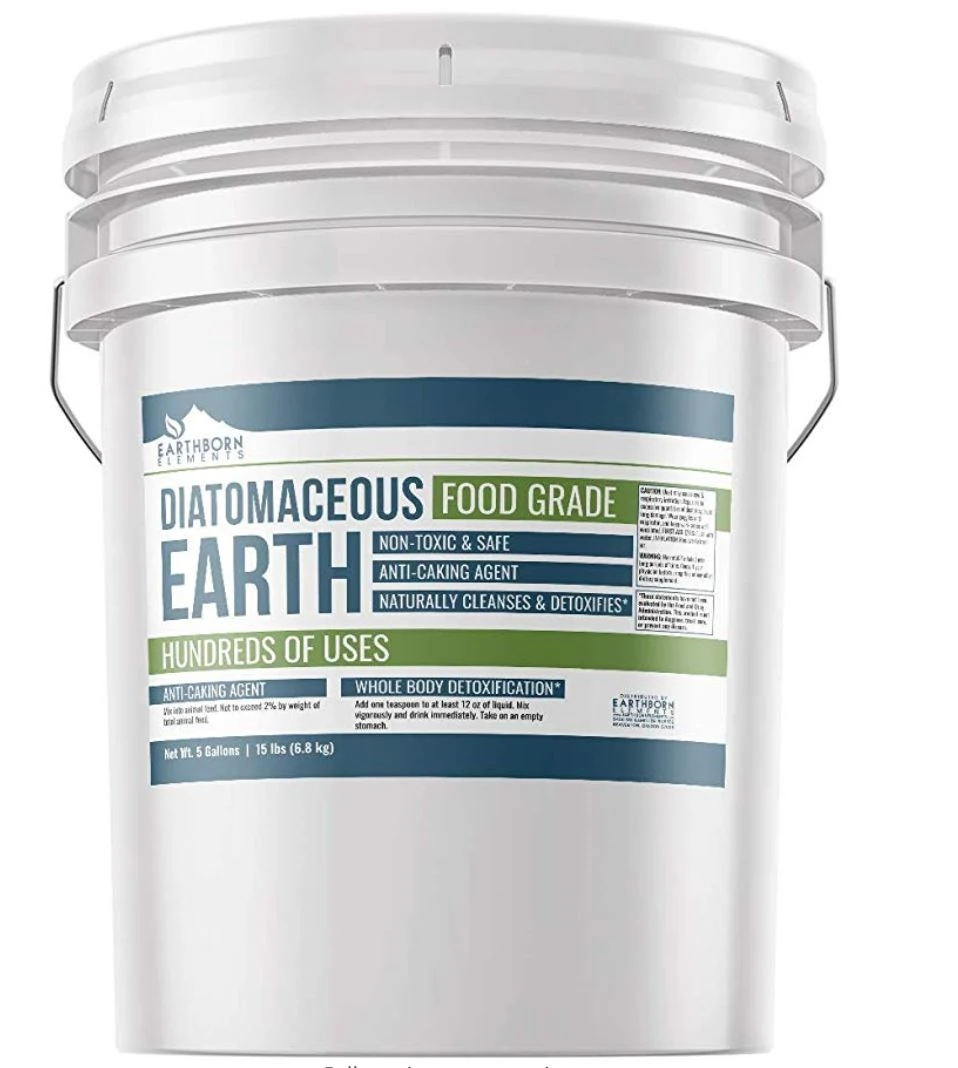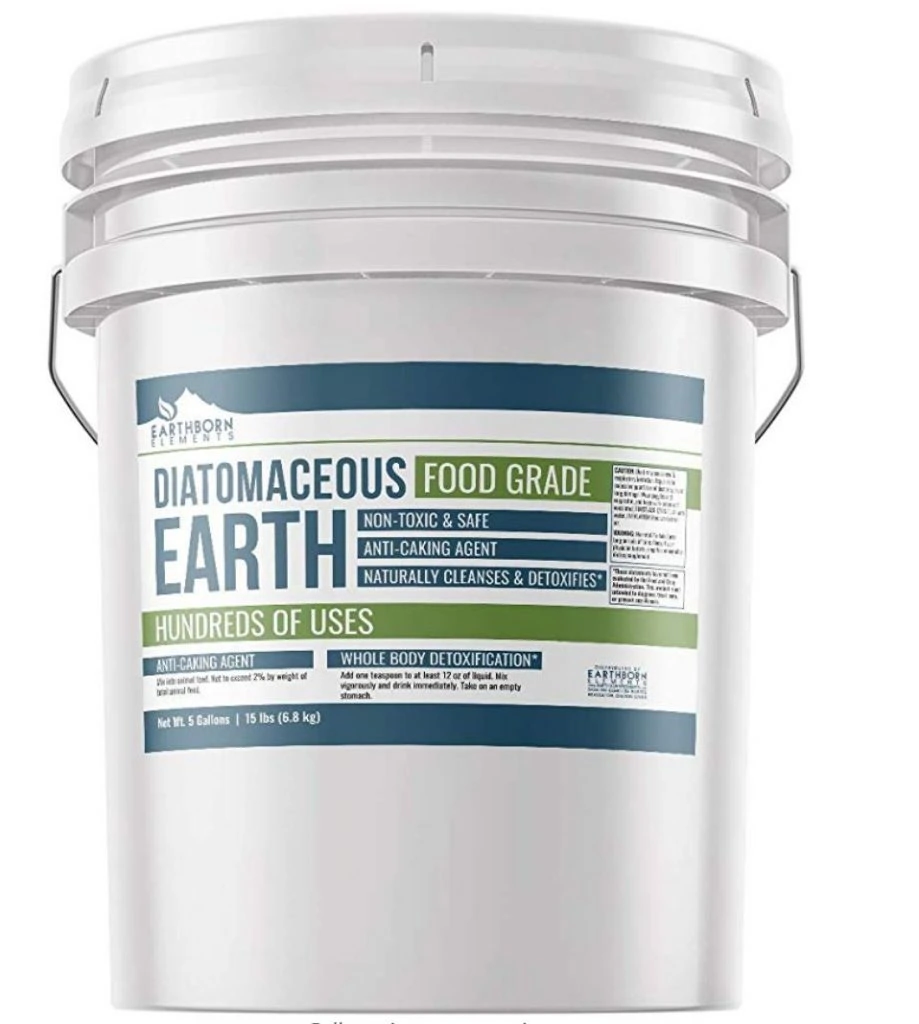 While the ingredients used differ, most ant killer powders operate along the same lines. The idea is that the powder contains a chemical pesticide that will kill ants that come into contact with it. And often, this is the best way to solve an insect problem.
However, many of the insecticides used in these powders and dusts don't discriminate between one type of insect and another. While they will kill ants, they will also harm beneficial insects such as bees and butterflies. Also, insecticides can linger in the environment and have harmful consequences on all kinds of animal life – not just bugs. Finally, overuse of pesticides can lead to resistance, so that chemicals that were once very effective at getting rid of bugs no longer work in the same way.
For all these reasons, many people these days are looking for more environmentally friendly solutions to get rid of ants. One of the best chemical-free products is diatomaceous earth. This substance is not a pesticide, but instead kills ants by lacerating the outer layer of their bodies. This layer, the exoskeleton, is what supports the ant's body, but it also acts to keep in moisture. Once it is perforated, the critters dehydrate and die. And that's exactly what diatomaceous earth does to them.
Because diatomaceous earth is chemical-free, you can use it around the home, both indoors and outdoors. Like other powders, you can apply it directly to any nests that you find, or you can use it as a barrier treatment around your house to prevent insects from coming in and kill any that try. And all of this without exposing yourself or your family to any potentially harmful pesticides.
Diatomaceous earth is a great natural product to have in your toolbox. However, be aware that it only works if ants come into contact with it. Specifically, they need to cross it for it to kill them. Also, if applied outdoors, the dust will be blown away by wind or washed away by rain over time. You'll probably need to reapply it multiple times throughout the season to make sure that it is still effective. Still, diatomaceous earth is cheap and readily available, so it might be worth the extra applications it requires if you're concerned about getting rid of insects in an ecologically friendly way.
Best Ant Powder – A Buyer's Guide
There are plenty of different type of pesticides against ants on the market, and it can be hard to pick one from the other. Before picking the best ant powder for your situation, there are some things to consider before you make your decision:
Ant Species
Not everyone can be an entomologist. But it's helpful, when deciding what to do about your problem, to know what species of ant you're dealing with. What works on one type of insect won't necessarily work on another. Fire ants require different treatment methods than carpenters, for instance. And Pharaohs are whole other issue by themselves. Pharaoh ants are best killed by using bait. So if possible, try to identify the creatures that are causing you problems and then pick a product based on the species of ants.
Ease of application
Ant dust and powders are generally easy to apply. However, some are easier than others. Wettable powders go on as a liquid, and this can make for a neater treatment than shaking out a dry dust. However, liquids require specialized equipment and can leave staining once the mixture dries. On the other hand, dry dusts can often end up in unintended places. Be careful when applying them, and don't apply ant powders outdoors on a windy day.
Cyper WSP kills all ant species quickly and continues to kill them for months after the application.
Effectiveness
Efficacy is one of the main factors that determine whether a pesticide is worth buying or not. Pay attention to the experiences of others, and don't be afraid to ask for recommendations from friends and relatives. Neighbors can also be a great source of information because neighboring houses tend to have similar pest problems.
Residual protection
You don't want to spend your whole summer chasing ants around. So try to pick a powder that will not only kill bugs quickly but continue to kill them long after the application has been performed. This way, even if insects recolonize the area, the product will continue to protect your property against them.
Conclusion
Ant powder is like any other product. Not all are created equal. And it's not always a simple matter of the best versus the worst. Often, pesticides have very specific uses for which they were created, and may not work as well when used outside of those parameters. Ortho Orthene is great against fire ants, but it won't work nearly so well against carpenters. Meanwhile, Terro Ant Dust is more or less the opposite: great against carpenters and fairly ineffective against fire ants.
With these caveats in mind, your best bet if you really want ants gone, and you're not averse to mixing pesticide yourself, is Cyper WSP.
This powder kills all ant species quickly and continues to kill them for months after the application, so you can reclaim your property and enjoy an ant-free summer.