How to Get Rid of Thief Ants
Solenopsis molesta
October 20th 2020, by Dan Crosfield
Facts, Identification & Control
How to get rid of thief ants? Firstly, we need to identify them. Thief ants are one of the tiniest ant species around. Workers are only between 1/32 and 1/16 of an inch (0.8 to 1.8 mm) long, and even the queens are only 1/4 of an inch (6 to 7 mm) long. But their small size doesn't stop these ants from being a big pest. They take their name from their habit of building nests close to or even inside the nests of other ants. They will then steal food and juvenile ants from the other colony.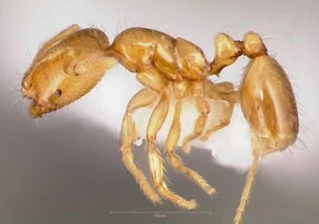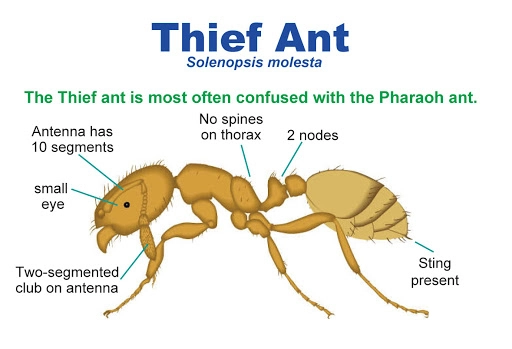 Identification & Characteristics
Other Names: Grease ant
Odor: None
Color: pale yellow or red, with darker markings on the abdomen
Size: 1/32 to 1/16" in length
Legs: 6
Antennae: yes, ten segments with a two-segmented club at the end
Shape: Three segmented body, thorax unevenly rounded.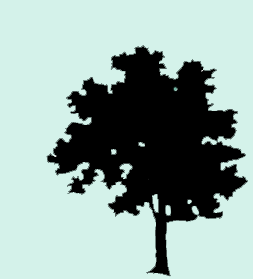 Habitat
Thief ants are native to the United States, especially the Eastern states. They prefer to live in fields and meadows and can also live in grassy areas such as golf courses and lawns. They build nests in the soil, sometimes underneath rocks and logs, other times out in the open. Typically they will build their nest close to the nests of other species.
In the home, thief ants can be found inside wall voids, baseboards, soil beneath cracked foundations, and other dark areas. Often, the presence of other ant species is what brings the thief ants inside. However, they may also be feeding on your food. Thief ants love greasy, protein-rich foods and sweets, and so they are often found foraging in kitchens where food is kept.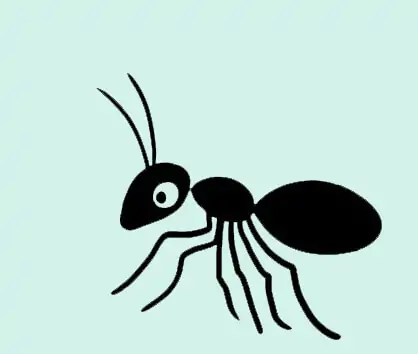 Behavior
Thief ants will feed on almost anything organic. That includes other insects, the honeydew produced by aphids, seeds, fruits, and dead animals. Inside, they will forage in trails as they hunt for food. Often, they use wires and pipes to travel through wall voids in the house and get from room to room. They require lots of protein, so they will happily feed on meat, oils, nuts, and dairy products. However, they will also eat sweet foods.
Often, thief ants come inside when hot weather causes many of their outdoor food sources to diminish. They will also come inside on the hunt for the ants to steal from or if there is a reliable food source inside your house.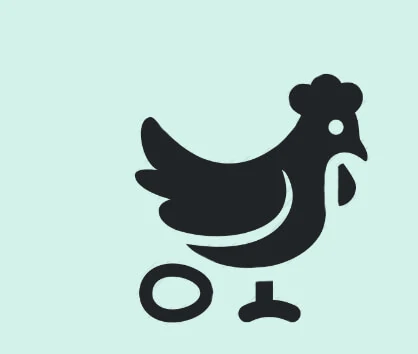 Reproduction
Thief ants are polygynous, meaning there is often more than one queen to a nest. Colonies can be anywhere from a few hundred ants to several thousand.
Thief ants reproduce by means of a nuptial flight. At certain times of the year, the queens will begin to lay eggs that can develop into winged reproductive ants that may be either male or female. Between June and October, these winged ants will emerge and start to fly. The ants mate in the air, with the males dying shortly afterward. The mated queens usually fly off to establish a new colony. However, they will sometimes return to their original nest and begin to produce eggs there, helping the colony grow even quicker.
It can take around 50 days for an egg to grow into an adult worker ant. During this time, the eggs and growing larva are tended to by adult ants. When an ant larva is ready to become an adult, it pupates and changes form from a wormlike larva to a six-legged adult.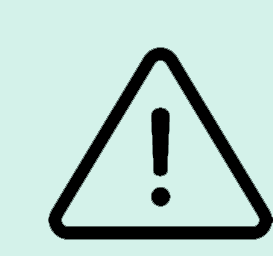 Danger?
Due to their small size, thief ants are incapable of stinging or biting humans. However, due to their habit of foraging widely and consuming other insects, it is possible that they could transmit bacteria to human food. Pharaoh ants are known to do this, and thief ants have similar habits to Pharaoh ants. However, a link between thief ants and food contamination has yet to be proven.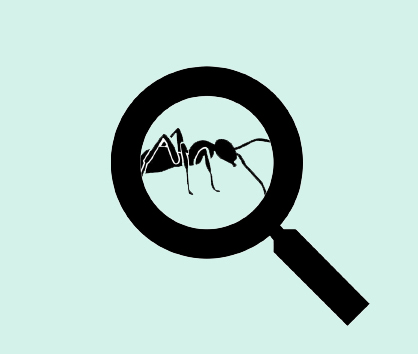 Signs of an Thief Ant Infestation
Generally, the first sign of a thief ant invasion is the ants themselves. Because the fans forage in well-established trails, they can be quite easy to spot, despite their small size.
If there is a nest inside, winged reproductive ants may emerge during the summer. Pay special attention if you see ants going into a hole in the wall underneath the baseboard. This may indicate the presence of a nest.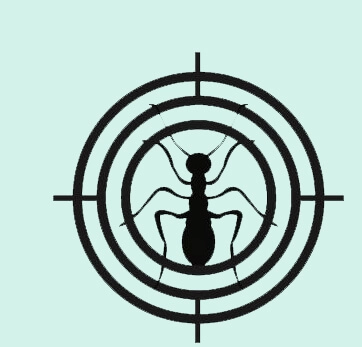 Controlling Thief Ants
So, how to get rid of thief ants? The best way to control thief ants is to target the nest directly. To find the nest, it may be necessary to follow foraging ants. If you see ants carrying food particles, you can be sure they are returning to the colony and may help you determine where the nest is. Also look for areas of high ant activity, especially going into and out of the structure of your home.
Once the nest is located, you can treat it with a residual pesticide. Foams and dusts are especially effective in wall voids, because they will spread easily through the colony. However, make sure not to use them together, because wet foam will decrease the efficacy of a dry dust.
Recommended Product: Ortho Home Defence Insect Killer
Outdoor Control
Where thief ants are nesting outdoors, you can destroy the nest by the direct application of a liquid pesticide. Note that you will also need a sprayer to adequately saturate the soil. Pesticides such as Cy-Kick and Demand are useful for this task.
Spray Outdoor Perimeter
Spraying the perimeter of your home with a residual pesticide will help prevent thief ants from coming inside. Any ants that come into contact with the area that has been sprayed will be killed by the pesticide, even after it has dried. Sprays like Demon or Suspend provide good protection. Make sure to spray three feet up the wall from the foundation and three to six feet out from the house to create a good barrier.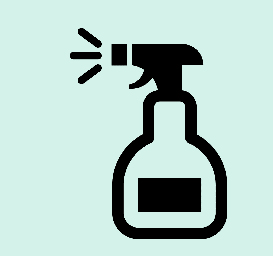 How to Get Rid of Thief Ants – Best Products
Inside the House:
Inside the house, the best way to treat thief ants is to target the nest directly. If the ants are nesting in a wall void or crevice somewhere, the use of an expanding pesticide foam or dust can be very effective in destroying the colony. These products can stay active for months, making sure that the ants are completely eradicated.
Recommended Bait:
Ant Bait Stations:
If you can't find the nest, ant baits can help. These products combine a stomach poison with an attractive bait that the ants will want to eat and bring back to the nest, feeding it to the queen and her brood and killing the ants that way.
However, thief ants don't respond as well as some other species to baits. Often, they don't feed on bait long enough to provide effective control. Remember to tailor any baiting program to the ant's feeding preferences. Thief ants like sweets, but they also feed on protein, so try to use a bait that uses a protein-based attractant.
The best strategy is to use a combination of bait and contact pesticide to target both the nest and the foraging ants. For the most effective products, check out our ant control kits here.
Recommended Ant Bait Station:
Best Products for Outside the House:
A pesticide spray with a long-lasting residual is the best way for how to get rid of thief ants outside the house. You can use these sprays directly on a nest to destroy it and spray them around your home's perimeter to create a repellent barrier the ants won't want to cross.
Recommended Exterior Ant Spray: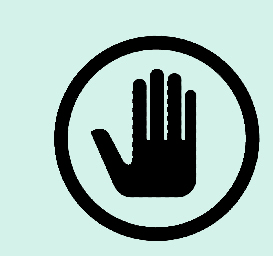 Preventing Infestations
Create a perimeter around your home by spraying residual insecticide to keep ants away.
Seal up any cracks and crevices that ants could use to get inside with weatherproof silicone caulk. Pay special attention to cracks in the foundation and holes in the wall where water pipes enter. Also pay attention to gas meters and air-conditioning units.
Store food in ant proof containers such as glass or Tupperware that forms a seal so ants can't get inside.
Clean up any food spills as soon as they happen to avoid attracting ants. Pay special attention to grease or fat spills, as well as spills of sweet substances such as soda or ice cream.