How to Get Rid of Bed Bugs
June 3rd 2020, by Dan Crosfield
Any links on this page that lead to products on Amazon are affiliate links and we earn a commission if you make a purchase. Thanks in advance for your support! Learn more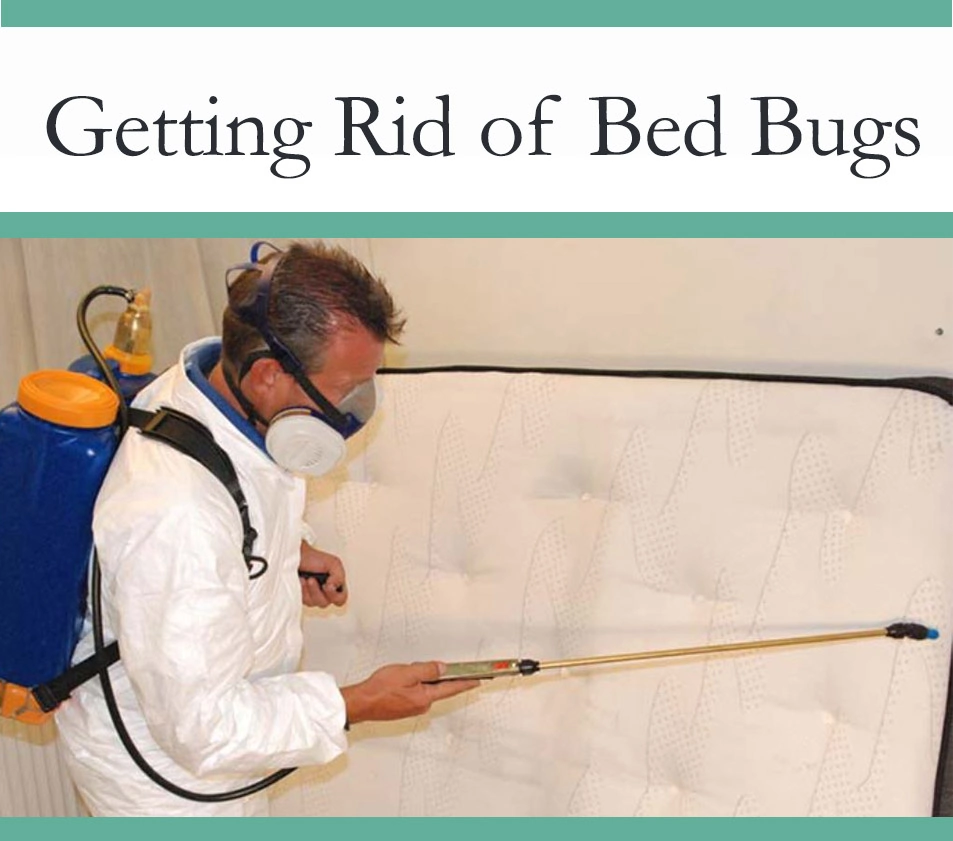 Lately, there has been a resurgence of bed bugs, and more and more people are looking for means and ways of getting rid of bed bugs permanently. In this post, we look into the options you have when dealing with these bugs. Similar to dealing with other pests the best course of action to take is to combat bed bugs in the very early stages of infestation. We also look at natural home remedies for getting rid of these pests, which may be possible depending on the stage of infestation.
The larger the infestation, the more it has taken hold, the less effective the natural pest contol methods will be.
When dealing with bed bugs, commercial insecticides are an option. Chemical insecticides are readily available and reasonably effective, however, in many cases, it may not be enough to eradicate bed bugs and their eggs. In many cases your best option is to call pest controllers for professional assistance. There are a lot of factors that can make it challenging to kill bed bugs in the home. There's the challenge in detecting them, identifying them, finding their hiding places, and their growing resistance to different commercial insecticides or pesticides.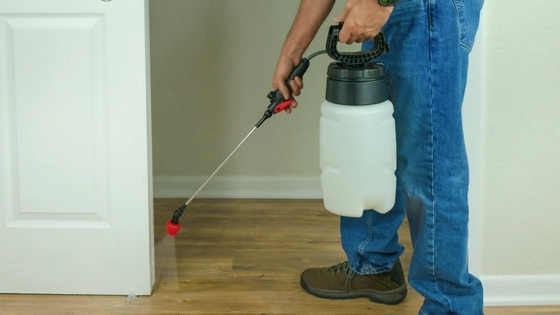 When treating bed bugs it is important to strategize and understand the different methodologies available for you to be able to maximize them to exterminate them successfully. This article gives you a comprehensive guide on how you can effectively identify bed bugs, how to eliminate them and prevent resurgence.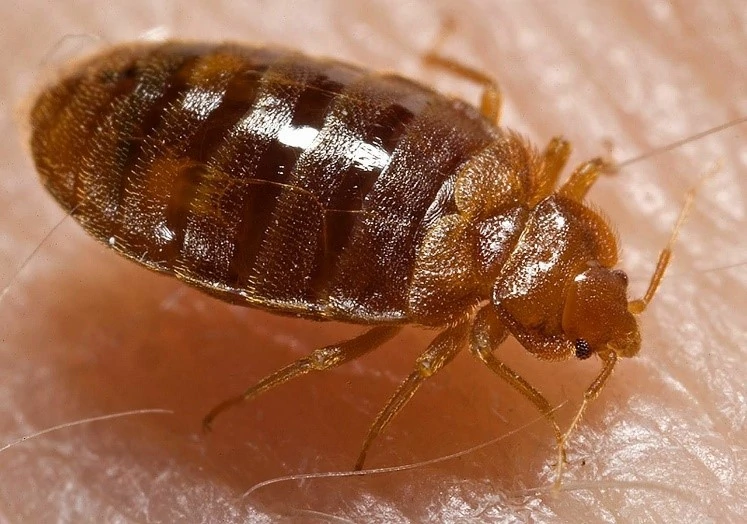 How to Detect and Identify Bed Bugs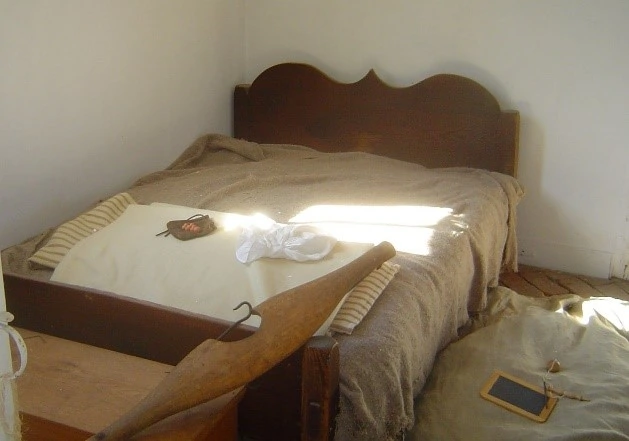 Finding and identifying bed bugs can be challenging since they are tiny in size and can hide in small cracks or spaces in your home. But traces or evidence of bed bug infestation can be seen on your beddings, mattresses or areas where you usually sleep. Bed bugs usually leave chunks of dark brown or black spots on surfaces, these spots are dried excrements. There is also a distinct smell which is subtle, sweet, musty odour.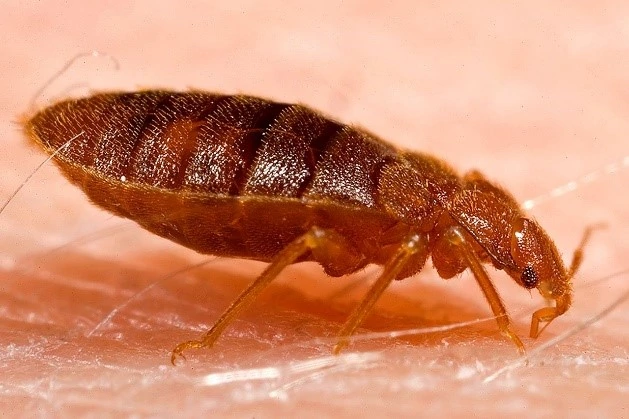 Bed bugs usually thrive in places where you spend a lot of time sleeping. They have tiny, flattened bodies and they get into small cracks or crevices in the home. They cluster together in places like mattresses, headboards, box springs, foot boards, bed frames, and any furniture near the bed. They also stay inside cracks or small spaces or gaps behind wall outlets or sockets, floor, door or window moulding. They can also be found in carpet edges in some cases.
Having an idea of what to look for is a vital step in controlling bed bugs. The last thing that we want to happen is to spend money and time on treatments for the wrong type of bug. Below is a quick guide on identifying an adult bed bug versus a younger one:
| | |
| --- | --- |
| Adult Bed Bugs in General | Young Bed Bugs in General |
| Like a size of an apple seed | Smaller in size |
| Long, brown, oval shaped body (before feeding) | Translucent or whitish-yellow in color |
| Balloon like, reddish-brown, elongated (after feeding) | Can be nearly invisible to the naked eye (before feeding) because of the size and the faint color |
| Has a beak with three segments; antenna that have four parts; wings that are not used for flying; and short, golden-colored hairs | |
| Smelly, with a "musty-sweetish" odor produced through glands on the lower side of the body | |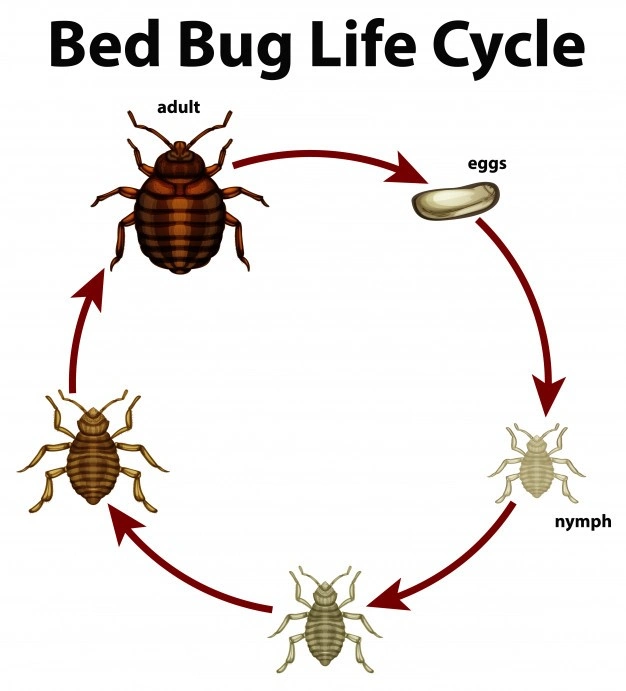 What are the Signs of Bed Bug Infestation?
Bed bug infestation is a stressful and uncomfortable problem to have. While it can be difficult to notice signs of it at first, there are several ways for you to be catch it before it gets worst. Here are the most common signs that you have bed bug issues at home.
Bed Bug Bites. When bed bugs feed on their hosts on their sleep, they usually leave behind traces or bite marks. These bites appear as flat, red spots or welts in lines or a zigzag format. Most of the time the spots appear in clusters of three and then a gap before the next set of spots. Bites from bed bugs may be unnoticeable to some at first, but they will start to itch and get irritating at some point, especially if you get bitten more and more frequently. Some have very active reactions to it that even leads to excessive scratching leading to infection, and in some cases, it leads to severe allergic reactions and anaphylactic shock. The marks are most commonly found on the legs, arms, abdominal area and other parts of the body that are usually exposed during sleep.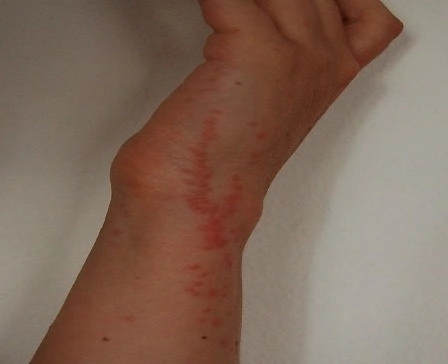 Stains or Spots on Beddings. After bed bugs feed on their hosts while they sleep, they also leave behind blood stains, appearing like rust spots the next morning. These are usually seen near the edges and corners of the bed, on mattresses or bed sheets. You may even find some of their skin shedding when you take a closer look at the bed where you have spotted stains or spots.
Musty Smell. Another common sign is the strong, unpleasant, musty odor like that of a wet towel. These pests release pheromones, and when that happens in large numbers, the smell can be very distinct and noticeable. If your room or sofa bed or other sleeping areas smell like this, you may want to start your search and inspection already.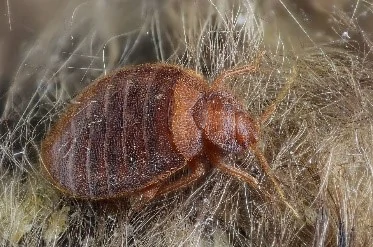 What are the Causes of Bed Bug Infestation?
Initially, it is very difficult to see bed bugs because of their size, especially in a very busy household. They aren't drawn to clutter or dirt, so scratch that from the things that are bothering you. However, clutter may help conceal them and will delay detection that they have already infested the home. For this reason, there has been misconceptions around the cause of bed bug infestation. In fact, one of the most common reason of their spread and infestation is the lack of awareness of people. The less you know about them, the longer they go undetected, the faster they spread and multiply and the large the infestation becomes. The more familiar you are about them, the greater the success rate of your measures will be in getting rid of them.
So where do we get bed bugs in the first place? Here are some places where they can be found:
Workplace or office buildings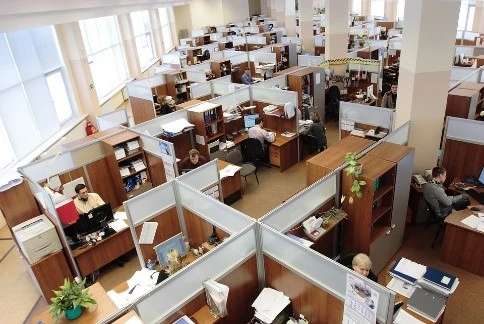 A relative or a friend's home
Cinema houses or theatres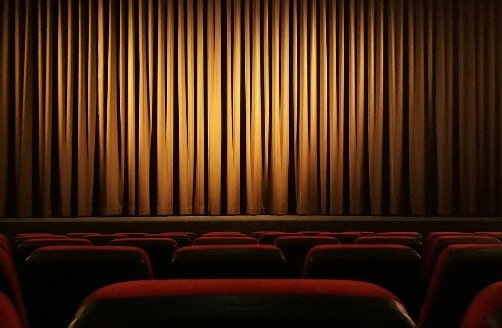 Libraries
Polices Stations or other public service offices
Schools, college or high school buildings, day care centres
Nursing homes
Warehouses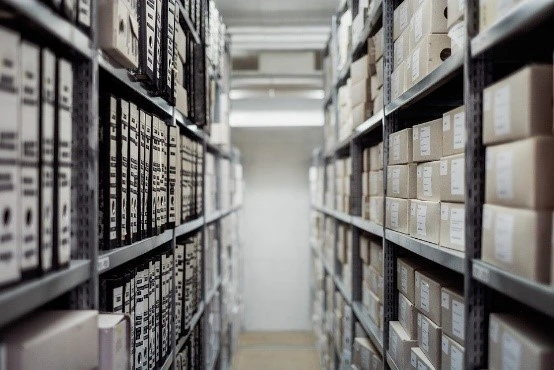 Pre-loved or second-hand furniture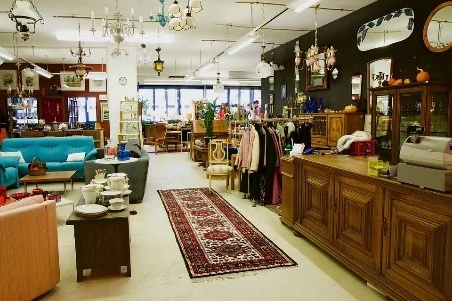 Public Transport vehicles like bus, trains, cabs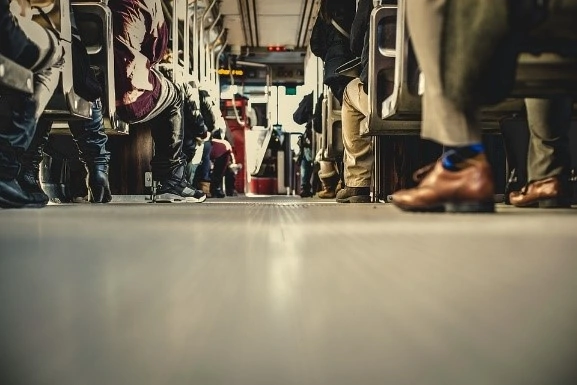 How do we get Bed bugs exactly?
Here are some of the most common ways:
If spend time in public place, make sure you watch out for the traces that bed bugs leave, like the musty smell, the black fecal spots, the blood stains, their shedding.
When you purchase pre-loved furniture, make sure you inspect them closely and look for signs of bed bug traces, black streaks, bed bug shell casings, small blood stains.
You can also bring bed bugs home from your workplace, from areas in your offices where you sometimes take naps in between breaks. Be vigilant in taking notice if you have bite marks. They usually look like red spots in a line or a zigzag pattern on your exposed skin. So, when it's itchy, immediately check what the irritated area looks like.
When you or your kid visit a relative or a friend's home and spend some time there or do sleep overs, make sure to inspect the things that you bring back home, especially if you've notice red spots on your skin of the children's skin the following morning. Check all your stuff especially those with seams.
There will be times when you are the one entertaining guests, and they could be the ones bringing the bed bugs to your home without them knowing it. So, it's best to wash their beddings and sheets on hot temperature after their sleep over.
On your commute and when using public transport, make sure to watch out for signs or traces of bed bugs. They usually hide on seams, headboards and carpet edges.
During your stay on hotels or motels, make sure to also check the surroundings, the smell, and other signs that there might be bed bugs. These establishments are one of the most common places where bed bugs are found.
Bed Bug Bites
One of the reasons why we need to get rid of bed bugs are the stress and complications their bite brings to us. Bed bugs can bite anywhere on the body, most especially parts that are exposed while we sleep, these are typically the following: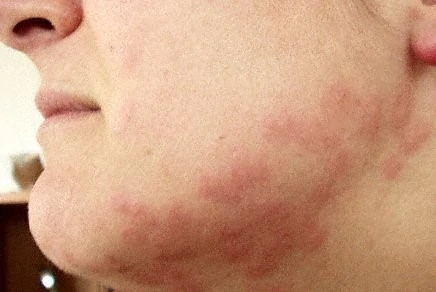 Legs
Arms
Neck
Hands
Back
Shoulders
Legs
A lot of people do not feel the bite as it happens or develop other symptoms other than the spots where the bug bit them. Many of those who have had encounters with bed bugs, experience some minor surrounding inflammation or swelling and irritation on the area. Some develop very strong reactions to the bite, those who tend to be hypersensitive and develop severe symptoms.
In the majority of the cases, symptoms are seen or felt immediately after the bite, but can progress or escalate the following days too. If there are no further irritation, the symptoms resolve in about a week or two.
Signs and symptoms of a bed bug bites can be one or more of the following:
Papular rash or skin eruptions on the skin with raised or flat blots or patches
Inflamed or swollen area surrounding the bite site
Small red bumps surrounded by hives or blisters
Small red spots or bumps in a zigzag pattern or a lined up pattern
Red itchy spot or bump with a dark colored center and a swollen surrounding area
Raised bump or spots that are itchy, inflamed and with a clear center
Burning, itchy, painful sensation on the bite site
Note that individual characteristics of the bed bug, based on their life stages plus the person who is bitten can influence the symptoms or the resulting sore and the gravity or escalation of the irritation.
In more severe cases, most common symptoms can present are: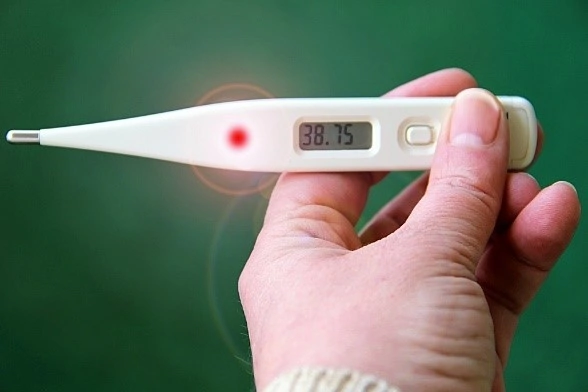 Shortness or breath or any difficulty in breathing
Fever
Nausea or flu-like symptoms
Swollen tongue
Blisters
Palpitations or irregular heartbeat
You can treat bed bug bites by several different options. There are a few numbers of treatments available for mild to moderate symptoms. First line of treatment is cleaning the bite site like how you clean a wound or gash, with soap and water. For itchy bites and areas, you can use the following to relieve the irritation and stop yourself from scratching and causing further damage to the skin surface:
OTC (Over-The-Counter) hydrocortisone
Anti-Itch creams like calamine
Antihistamines
For more severe swelling or inflammation or itchiness that is persistent, it would be best to seek help from a medical professional.
For hypersensitive, severe reactions where there is a dramatic immune response of the body leading to sever allergic reactions or anaphylactic shock, one of the following are most commonly being given:
Corticosteroid (injectable)
Antihistamine
Epinephrine
Antibiotics (if there is infection already)
A Step by Step Guide on How to Kill Bed Bugs
There are ways and steps that you can take to get rid if bed bugs. You just need to be patient since removing them from your home takes time and effort. You may need to try several different non-chemical and chemical based methods. Note that there are certain factors that can make these pests harder to deal with, like clutter which can help hide them more or your commute or travel to work where there is that possibility that you will bring bed bugs home. If after you've exhausted all your resources and tried different ways and still can't get rid of them , you would have to seek professional help from an exterminator.
Here are steps that can guide you on getting rid of them yourself:
Identify the Areas that are Infested
If you have bed bugs, it is always best to be able to find them and detect the infestation early, before they start reproducing fast. That way, it would be easier, cheaper and your success rate is higher. Look for signs and indicators yourself or hire a professional to help you do the inspection.
Remember that they are small and differ in sizes depending on their life stages, so make sure to inspect places where they can squeeze themselves into like the seams between the wall paper and ceiling, behind wall paintings or posters, inside electrical sockets, furniture joints, couch cushions, base boards, spaces or cracks and gaps in the bed frames, even near the tags near the mattresses and box spring. Use flashlight or spot light during your search.
Each time you find a bed bug, put them in sealed jar or plastic that has 1 teaspoon of rubbing alcohol in it. There will be times that you will be unsure if you are seeing a bed bug or some other types of bugs, if you are unsure, it's always best to consult an exterminator or entomologist to help you identify them.
Contain the Infestation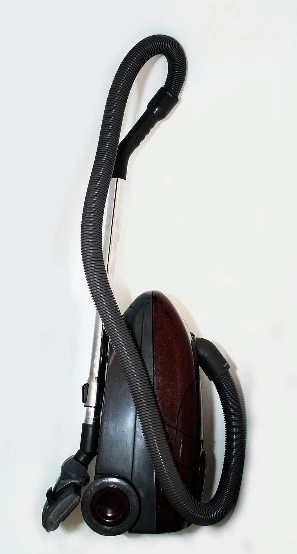 You need to keep the exposed areas or infested areas contained to avoid cross contamination. You can quickly do this by using a high-quality vacuum to trap bed bugs. Run the vacuum over any possible hiding areas. Make sure to seal the vacuumed contents into a plastic bag and dispose of it. Thoroughly clean out the vacuum bag and the unit as well. Seal up all your bed sheets, linens, exposed clothing in plastic bags until you can wash them. And when you do, choose the highest possible temperature setting in your washer or dryer. For items that you cannot wash, put them in the dryer for about 30 to 40 minutes at the highest possible temperature setting.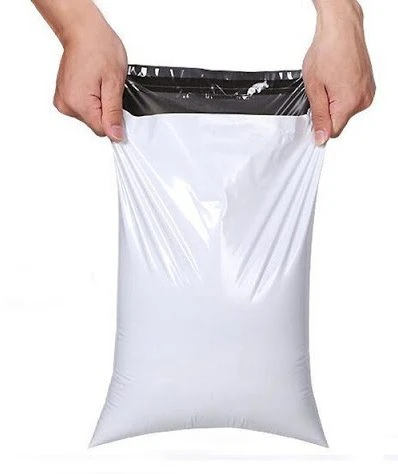 Put all items that can't be treated using the washer and dryer in a plastic bag, seal it tight and leave it there for a couple of months to make sure all the bugs die. For furniture that you can't clean, throw them away. Dismantle them and label them with "bed bug infested" so no one tries to take it and bring it home.
Prep for Bed Bug Treatment
You also must prepare before you start treatment, preparation increases your chance to eradicate the bed bugs in your place. Make sure you have completely cleaned the infested areas and all exposed items, washed and sealed in plastic bags like the linens, clothing, drapes, curtains etc.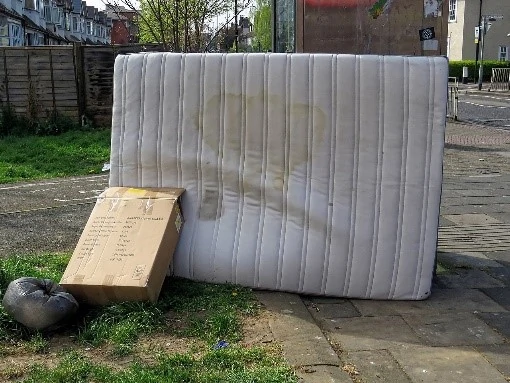 Throw out items that you have been exposed and can be disposed of already. It is very important to remember, not to move items from an infested area to a clean one. You must not expose other areas of the home.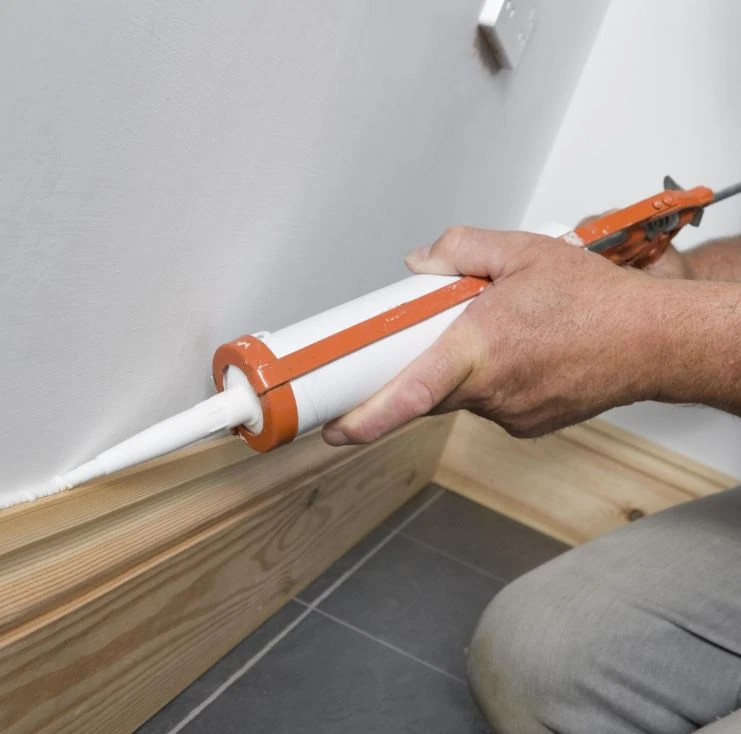 Make sure to close or seal up open gaps or areas or wall cracks. Glue down wallpaper that are loose. Caulk cracks in furniture and around base boards, head boards. Cover open electrical outlets. Move the bed about 6 to 8 inches away from the walls so that the bed bugs cannot reach it.
Kill the Bed Bugs
Killing Bed Bugs Naturally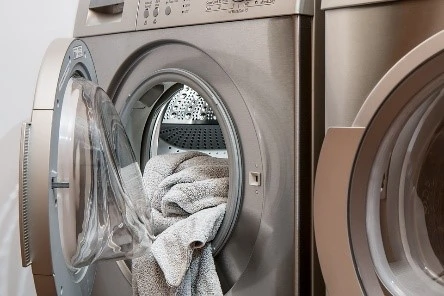 For natural to fully work, the key is to break the bed bug life cycle. Using as many of the following methods as possible will give you a bigger chance of succeeding. This means that, the sooner you can identify that you have bed bugs at your place, it is imperative that you take action right away.
Wash Bed Linen, Fabric, Clothing. Remove all the bed linen and put all items that have been exposed in or near the infested area. This includes the sheets, pillow cases, blankets, curtains, mattresses, mattress protectors and clothes.
Sort the Clothes
1. Affected area. Do not cross contaminate other areas of your home. 2. Sort the exposed things and the clothes like how you would on a normal laundry day.
3. Place each separated pile into a resealable plastic bag.
4. Separate out clothes that needs to be dry cleaned – you can't wash them, but you can tumble dried (which can kill bed bugs).
5. Seal the tops of the bags to ensure bed bugs can't escape.
Wash and Dry
1. Take your first pile of washing and add it to your washer – be sure to tip the bag directly into the washer to avoid cross contamination and spreading of bed bugs.
2. Put the empty bag inside another clean bag and seal it – again to avoid spreading the bed bugs or cross contamination.
3. Choose the hottest setting that the textile can stand and wash and dry each load.
4. If items are dry cleanable only, then place them in your dryer for 30 minutes or above on the hottest setting – this will kill the bed bugs. Just make sure to take them to the dry cleaner after, as they will still need to be properly cleaned.
Store Cleaned Items
1. Once your clothes, linens, other items you have washed come out of your dryer, place them in a clean plastic bags seal the bag tight, to ensure they cannot become re-infected.
2. Do not remove them from the plastic bags until you are in an uninfected area – or until you have cleared your area of bed bugs 100%.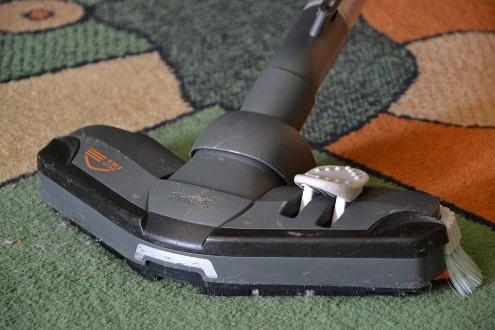 Good old vacuum. Another non-toxic way of killing bed bugs is by vacuuming everything. This is a good way to break the cycle, because you will remove as many eggs, nymphs and adult bugs as much as you can, even the dead ones. Make sure you have a very powerful vacuum and a crevice tool.
Get a stiff or hard brush and scrub along mattress seams, linings, stitching to loosen bed bugs and their eggs, also their shedding.
Set the vacuum to the most powerful setting and fit your crevice tool.
Vacuum all parts, sides, corners of the mattress focusing on the seams, edges, indented areas where bed bugs may hide or seek refuge.
Vacuum around small spaces, gaps, cracks, crevices, joins or edges on the bed frame, headboard, foot board, and bed itself.
Vacuum the base of the bed, make sure to focus on every inch of the corners and other hidden places.
Vacuum the rest of the infested room or area, especially in places or spaces where they may be hiding.
Do not forget the floors, lift the carpet if you can and vacuum that area as well. Make sure to clean under the bed, move all furniture and other items on the floor as you clean and vacuum.
Once done, remove the vacuum bag and put it in a plastic bag and seal immediately to avoid the bed bugs from escaping and crawling to other areas.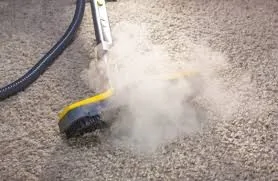 Steam. This kills bugs in different stages of their life cycle. It's important for you to have a good quality steam cleaner to effectively ensure that all bugs in your area are killed. Note that the temperature that will kill bed bugs will be between 160-180 Fahrenheit.
Use an appropriate nozzle that comes with the steamer. He highly recommended one is the triangular shaped nozzle that comes with most models.
Move the wand at the right speed to make sure that the surface hits the required temperature to kill bed bugs 160-180°F (71-82°C). You can also use infrared guns or laser guns to help test this.
Also make sure that you don't move too slow that the heat gets too high and causes damage to the surfaces.
Steam clean all the surfaces that have been exposed and places where you think bed bugs might be hiding. Focus on areas such as carpet and hard floors, curtains, bed frames, head boards, foot boards, mattresses.
Leave the room to dry and then repeat the process to make sure that you get all the remaining bed bugs.
Non-chemical & Chemical Treatments
If the methods above didn't work, you may need to try some insecticides. It's best to look for products that are EPA-registered and are specifically marked for bed bugs. Some products you can try are:
Plant Oil based products like Ecoraider or Bed Bug Petrolare. These are less toxic than chemical based insecticides and are mostly effective in killing beg bugs.
Non-toxic bed bug spray. You can try essential oils in making your own natural sprays. Tea tree oil is one of the most common natural spray that helps kill bed bugs in contact. You can also use cedar oil, orange. You can mix it with water in a spray bottle and then mist areas that you are treating. It's important that you do this daily and spray directly on bed bugs that are visible to the naked eye. There are also some natural or plant-based bed bug sprays available in the market.
Bug Bombs or Foggers can also be used, however they cannot penetrate small spaces, gaps and crevices or wall cracks. They can be toxic and harmful to humans when used incorrectly, so make sure to read and follow the instructions the letter. Also make sure to leave the room after using a fogger.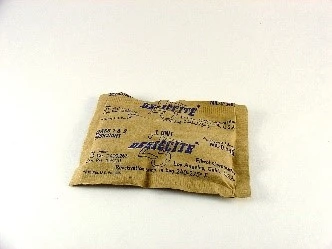 Desiccants can also be used to kill bed bugs. The way that it does that is by destroying the bed bug's outer coating, causing the bed bugs to dry out and die. You can use silica aerogel for this such as Tri-Die and CimeXa or you can also try diatomaceous earth. Bed bugs can't get resistant to dessicants but you need to be patient before it works. It could take months before it can kill all the bed bugs.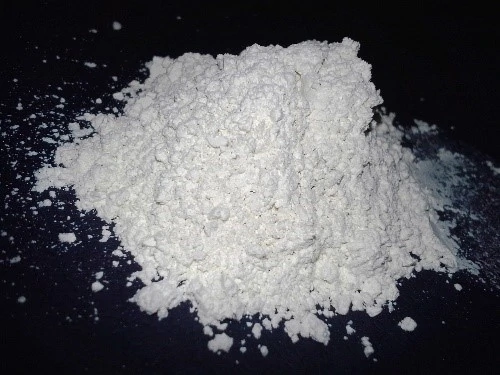 Diatomaceous Earth is another homemade option is the use of diatomaceous earth. It has abrasive properties and works by absorbing water-protecting fats and oils from the outer layer of the bed bug's exoskeleton. Once sprinkled on the affected areas, the bed bugs will come in contact with the powder and dry out and die from dehydration.
Another insecticide is Neonicotinoids which are man-made versions of nicotine. They attack the bed bug's nervous system. They are commonly used on bed bugs that have developed resistance to other pesticides.
You can also try Pyrroles such as chlorfenapyr,it kills bed bugs by disrupting their cells.
Pyrethrins and Pyrethroids are the most common chemicals used to kill bed bugs, however some bed bugs have developed resistance to these insecticides.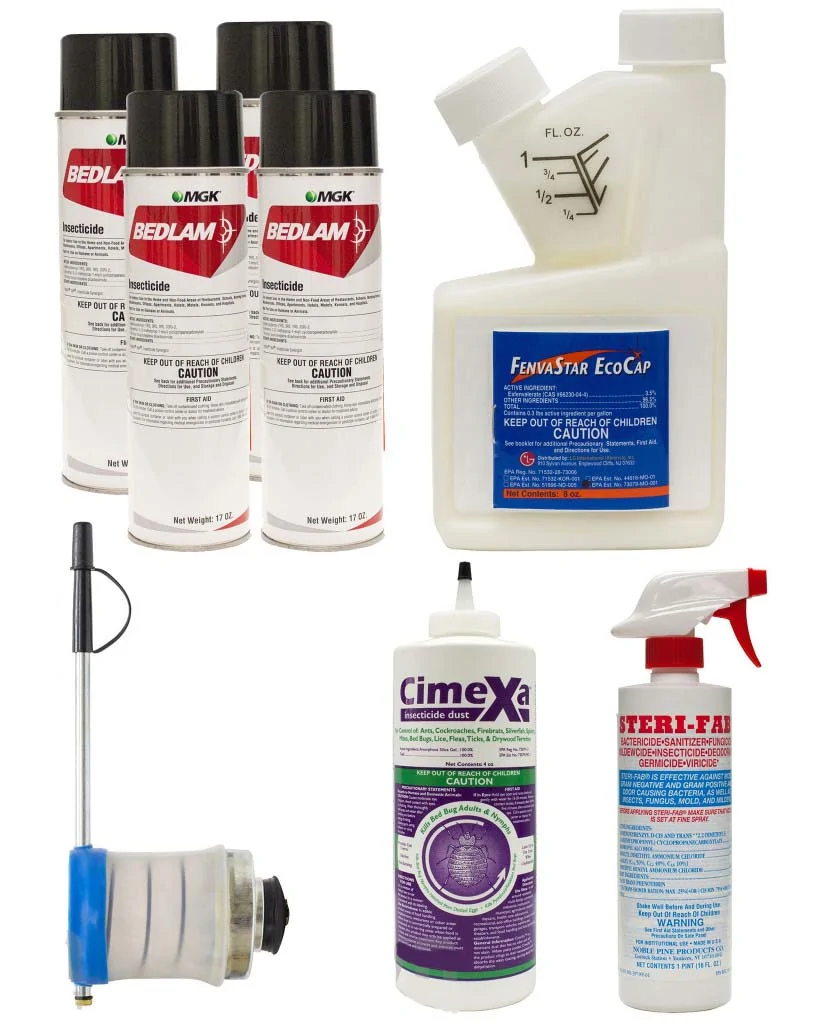 If you are looking to fix the problem yourself then we also recommend these Bed Bug Treatment Kits. The kits are designed to include all the products you will need to treat all the places you will find bed bugs. It is important to treat all of the areas harboring bed bugs or they will simply return in force. This is why these kits are designed with multiple products and applicators to do the job right, the first time. Plus, they have enough product to do several follow up treatments which is key to getting rid of the bed bugs. Each kit comes with a guide to show you what to do and we have set these up in three convenient sizes depending on how many rooms you need to treat.
Simply click the link below suited to how many rooms you want to treat and get rid of those pesky bed bugs for ever:
Bed Bug Kit to Treat 1 Bedroom
Bed Bug Kit to Treat 2 Bedrooms
Bed Bug Kit to Treat 3-4 Bedrooms
Monitor the Exposed Areas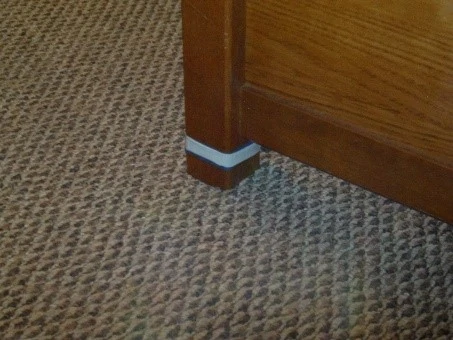 It may take some time to eradicate all the bed bugs, an before you become at ease that your treatment worked, you must get proof that there were no eggs and any bed bugs left behind. Monitor the infested areas every week to make sure that there are no traces or any signs of them. You can place bed bug interceptors under each leg of your bed to help you spot surviving bed bugs easier. These interceptors will trap bed bugs before they can even climb up on your bed. Keep on checking your interceptors for the first year. There are some who uses curled over lengthwise with the sticky side out and placed over a protective layer of painter's/masking tape) used to create a bedbug barrier around the leg of a bed.
Get Professional Help
Bed bugs are stubborn and resistant pests. Just when you thought you have killed all of them, you might see signs of infestation again. You may need to try various treatment methods to control the infestation and if you still see signs of them in your home, it's best to get professionals involved.
Exterminators from pest control companies have access to resources that are not available to you commercially. They have access to insecticides that kills bed bugs on contact and at the same time kill those hiding inside seams, cracks, small spaces inside the home, thereby controlling bed bugs long term. They also have equipment that can heat a whole room up to 145 degrees Fahrenheit, which is a high enough temperature to kill bed bugs.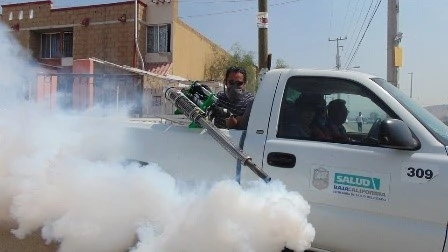 They usually give instructions on how you should prepare your home for treatment. Your best chance at eliminating these pests are by following these instructions strictly. There will be about two to three visits and after each treatment, you may need to stay away from these rooms for a few hours and wait until the chemicals used have dried.
Prevent Bed Bugs from Coming Back?
After exerting effort and time to kill the bed bugs, you would want them to stay away for good and prevent re-infestation as much as you possibly can. Here are ways to make sure they stay out of your home: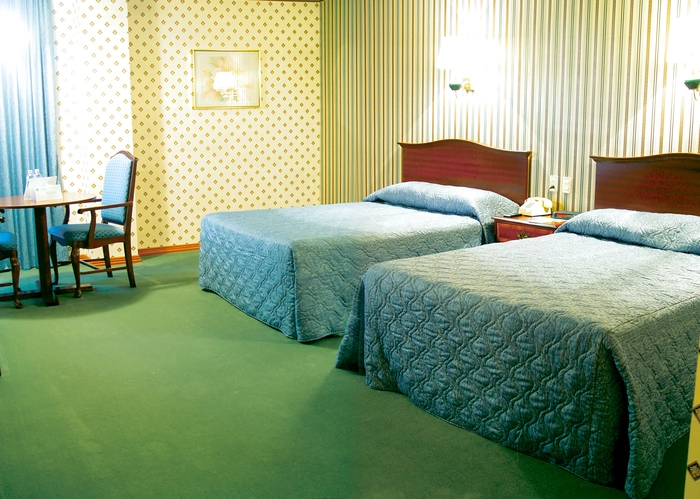 Check signs of bed bugs in hotels, dorms or bed and breakfast places where you stay when you travel, to make sure you don't bring anything when you go back home.
Seal the cracks, open small spaces, wall sockets in your home to reduce the chances of bed bugs taking refuge in there.
Schedule a more frequent vacuum and washing of your beddings, curtains, mattresses and furniture.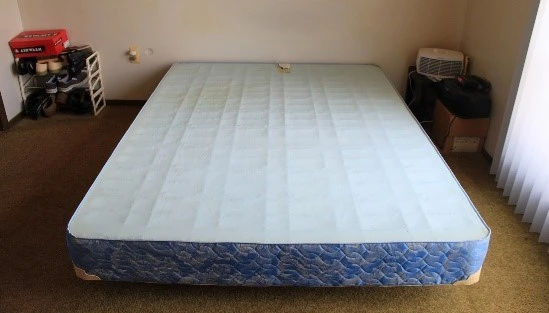 Use a bed bug cover for your mattress and make sure it's zipped up all the way.
Clear up any clutter around the areas of your home as frequently as you can, this helps reduce their chance to hide and go undetected.