Bed Bug Bites – Symptoms and Treatments
June 3rd 2023, by Dan Crosfield
Any links on this page that lead to products on Amazon are affiliate links and we earn a commission if you make a purchase. Thanks in advance for your support! Learn more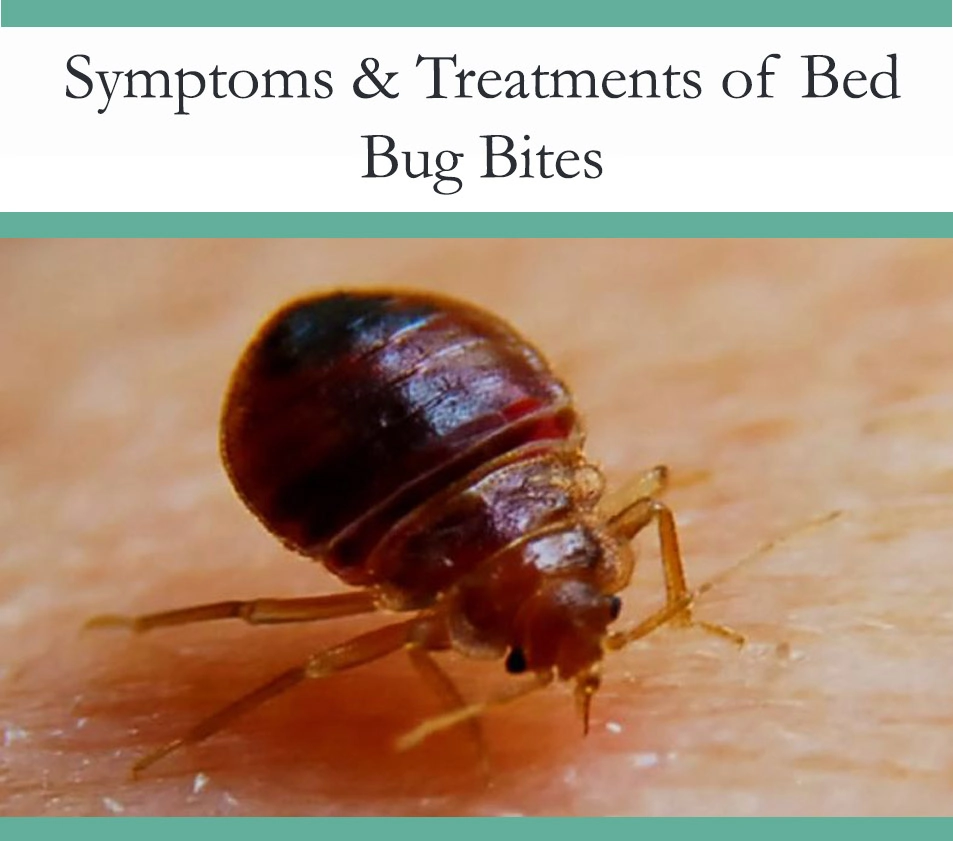 Bites from Bedbug are painless and rarely dangerous, but they can turn into very itchy welts. In some cases, they become infected or cause an allergic reaction. If you suspect you have bites from bed bugs, this post will help you identify them and tell you how to treat them.
Bed bugs will bite any part of your body. But they'll usually bite areas of skin that are exposed while you sleep, such as your face, neck, arms, and hands .

What are Bed Bugs?
Bed Bugs are small, oval, brownish insects that feed on the blood of both animals and humans, commonly at night. They are a wingless bloodsucking hemipterous bug (Cimex lectularis), that infests households, most especially beds, mattresses and chairs, feeding on their hosts' blood.
What Bed Bug Bites Look Like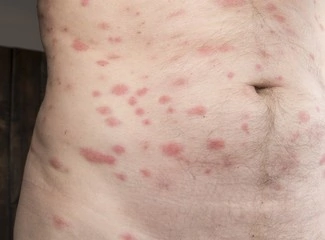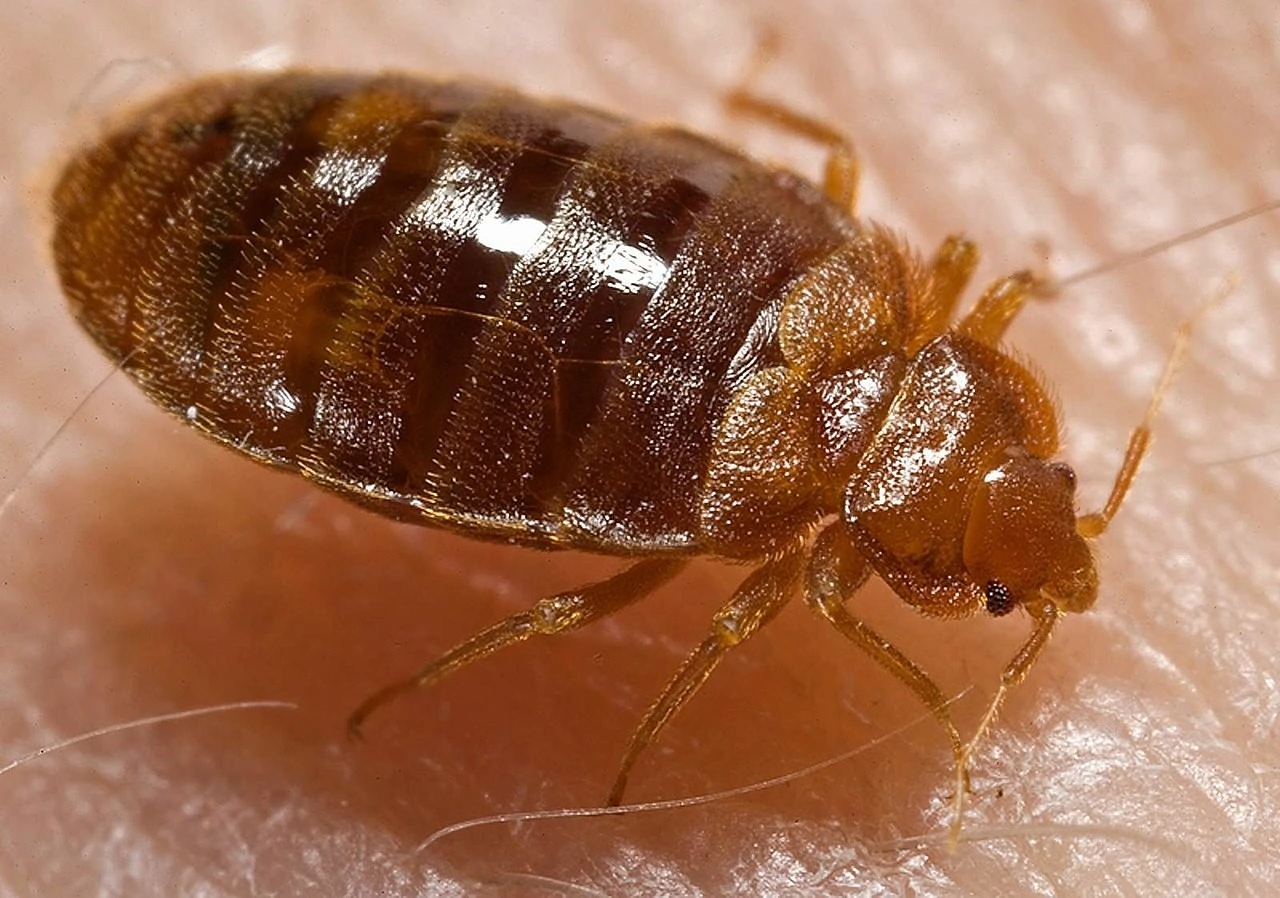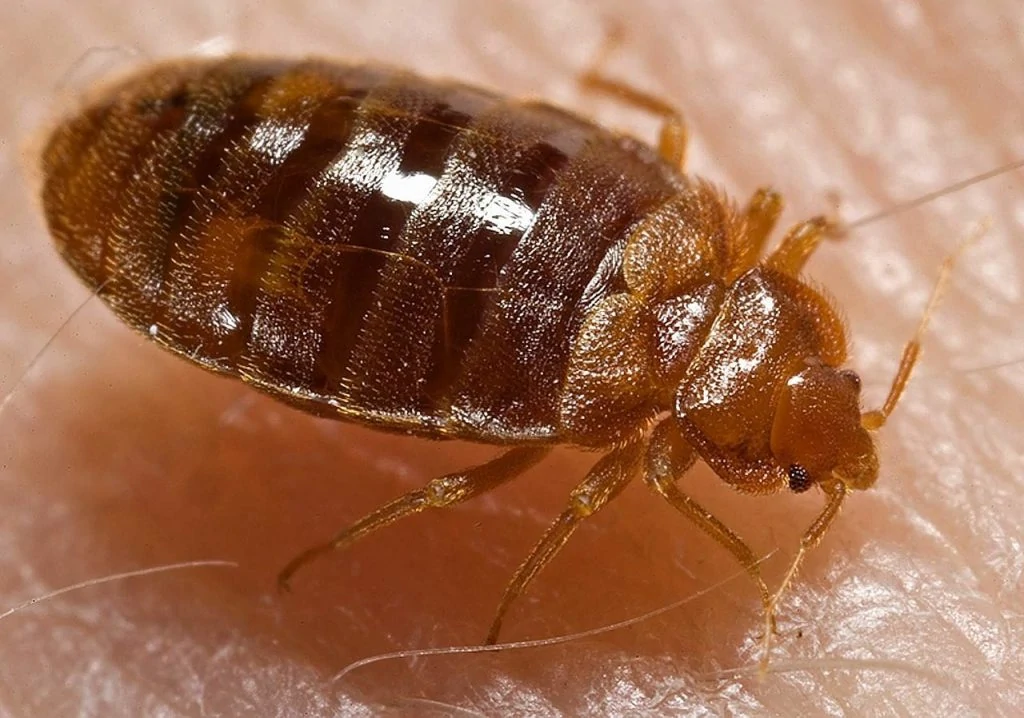 What Bed Bugs Look Like
Bed bugs have tiny, flattened bodies and they get into small cracks or crevices in the home . Bed Bugs are wingless, but they can move very quickly over ceilings, walls and floors. You can quickly identify Bed Bugs with this guide.
Bed Bugs are most active at night and use their small tube-like structure termed as proboscis to pierce the skin and suck the hosts' blood. These pests can be about 1 to 7 millimeters long or about the size of an apple seed. They're flat, oval-shaped and red-brown in color.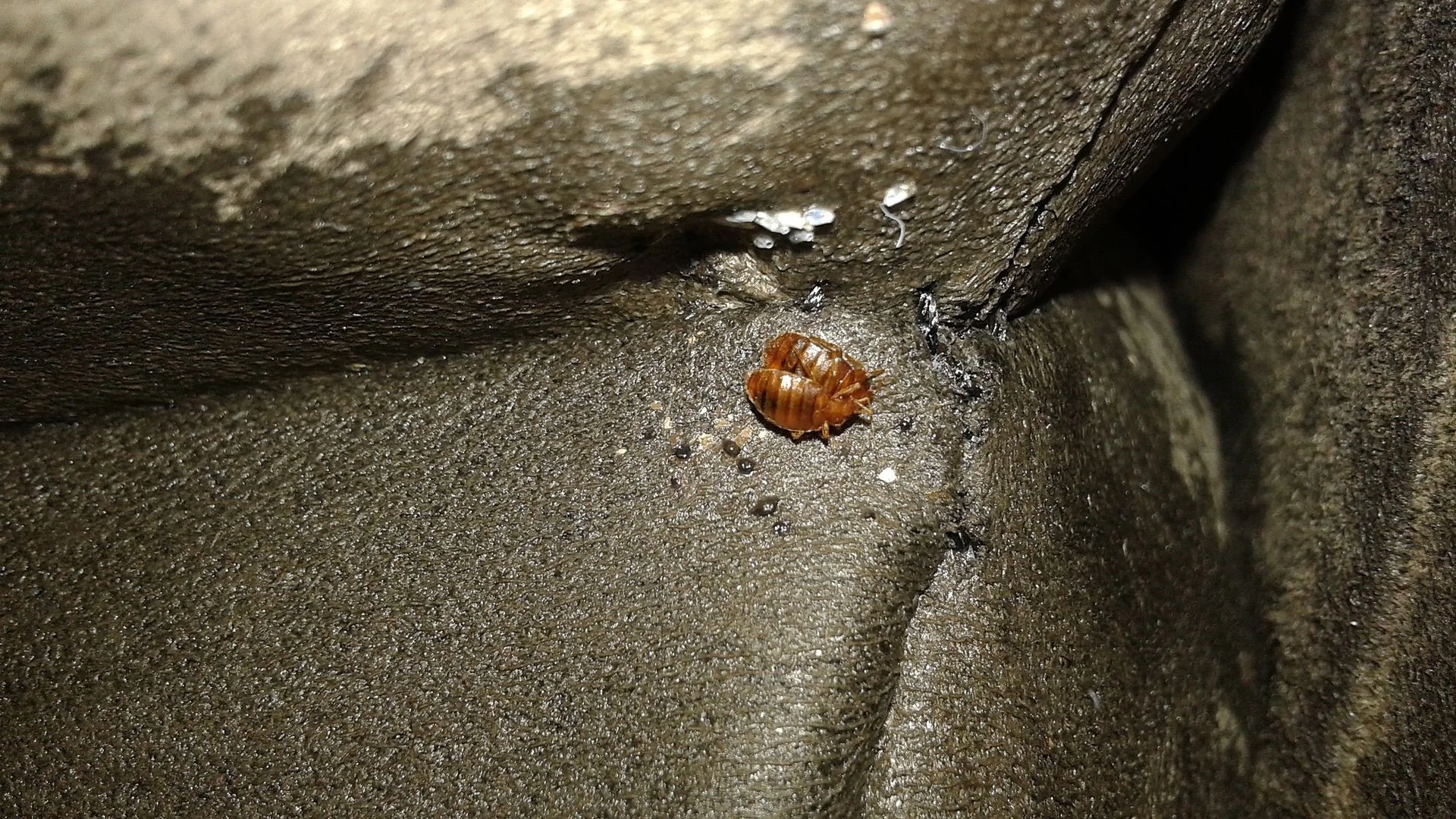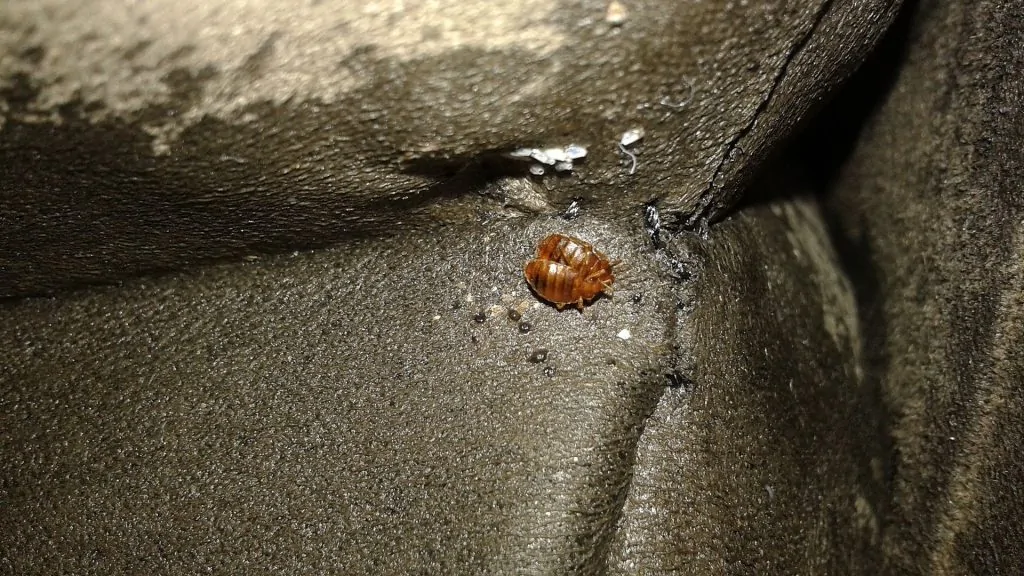 They swell up after feeding and they change to bright red in color and then return their reddish-brown color after a few days.
Where are bed bugs most commonly found?
Bed Bugs are usually seen in luggage, beds, mattresses, clothing and couches. They easily fit into small spaces and thrive in our homes undetected, because of their body structure that is flat, and small. They live in clusters or groups and hides in box springs, bed frames, mattresses, headboards, pillows, beddings, wall cracks, carpets, curtains, clothes, spaces behind light switches, electrical outlet plates and even in seams of furniture.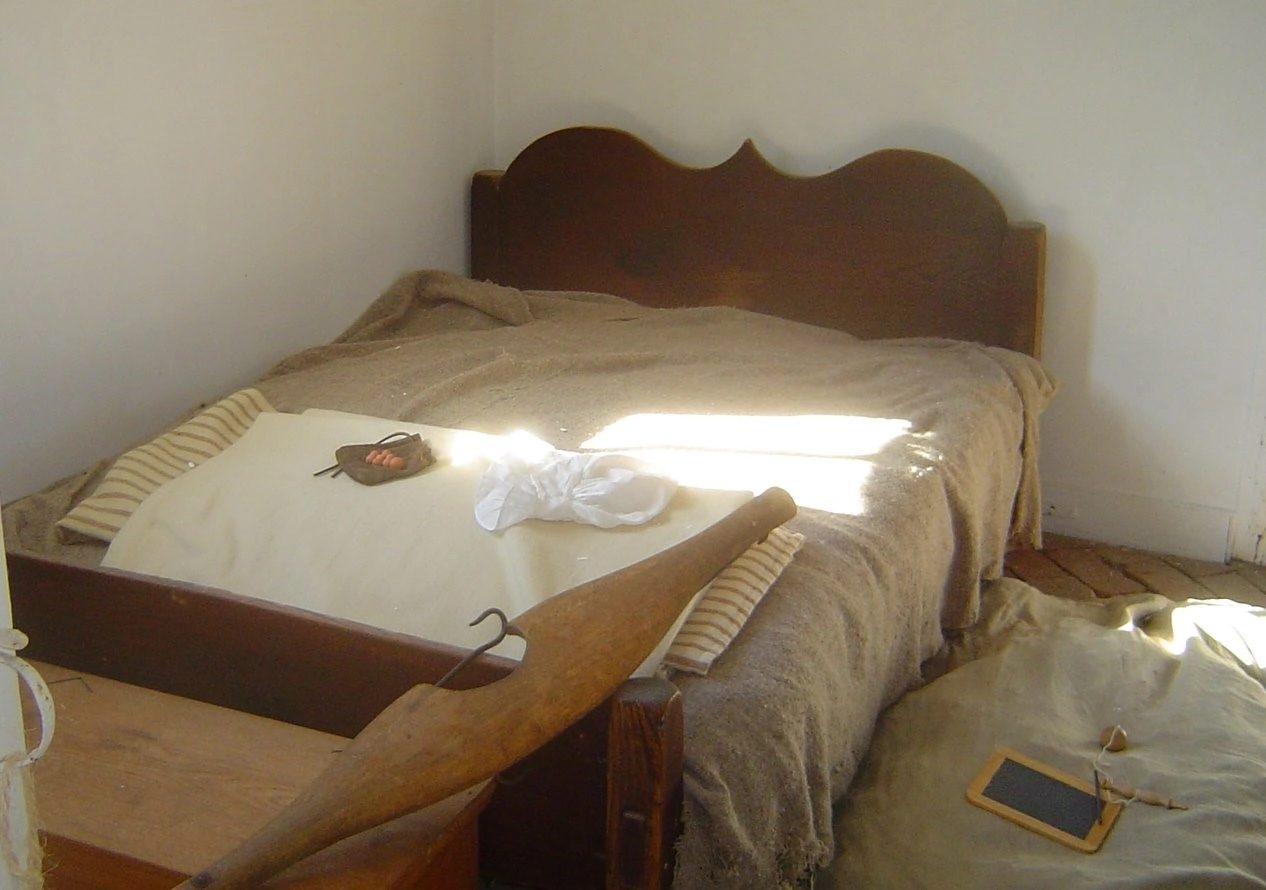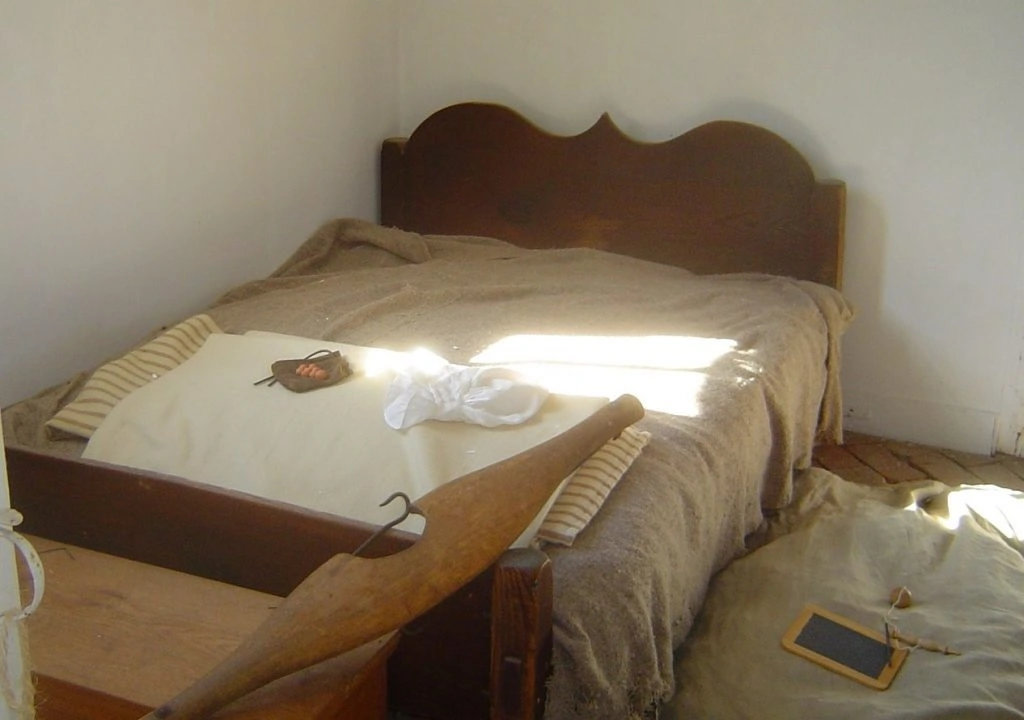 Bed bugs are not easy to find, especially if you don't know what they look like, especially given with their life stages. Their eggs hatch in six to ten days. The newly hatched beg bug nymphs immediately craves for a blood meal. Immature nymphs shed their outer exoskeletons for about five times for them to grow before they reach adulthood. They feed once a month before each shedding, though they could feed as frequently as once a day. They can have three or more generations each year.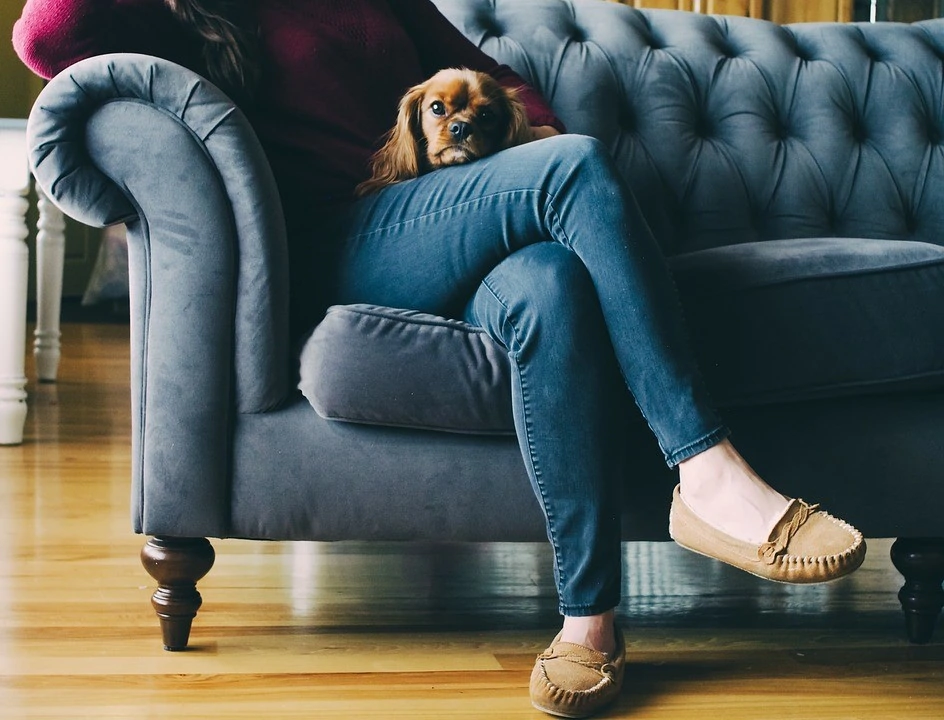 Nymphs can also be seen by the naked eye somehow but are more difficult to spot. Eggs are pearly white in color and are found in groups or clusters and about one millimeter in size.
The Bed Bug Life Cycle
The best tool to have when dealing with infestation and the bites of different pests or insects, is to understand their ways. The knowledge about recognizing their eggs, their growth during their developmental stage is important later, in eliminating and controlling them.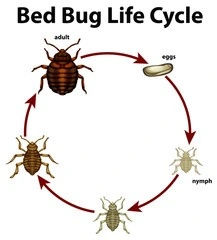 Bed Bug Eggs. Their life cycle starts like that of majority of insects, it starts with an egg. After feeding, this is the only time that bed bugs will mate to fertilize eggs. They come back to their clusters and start mating. The mating stage is not easy as it sounds. The male pushes his reproductive organ through the female bed bug's body wall. The female bed bug has a receptacle for the male's reproductive organ, called spermalege, however the male still wounds the female bed bug in the process. After which, the female lays eggs and about 9 days later, the eggs hatch into baby bed bugs.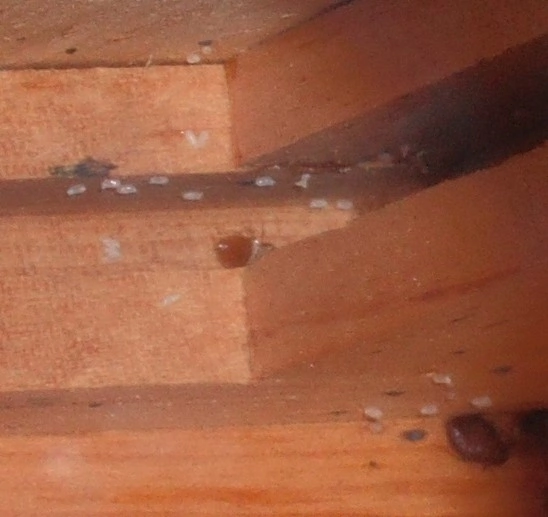 Nymphs. There is really no downtime after hatching. A nymph must find a host as early as possible after it hatches and start feeding on blood so it could grow and move to its next stage. The first stage of life is when a bed bug is particularly vulnerable, since its size is just about 1.5 millimeters, it cannot move as fast as the mature bed bugs do when looking for a host. Once the nymph finds a host, it will start feeding and then will begin to shed its exoskeleton (molting). When you find eggs or sheds around your house, it's a sign of bed bug infestation.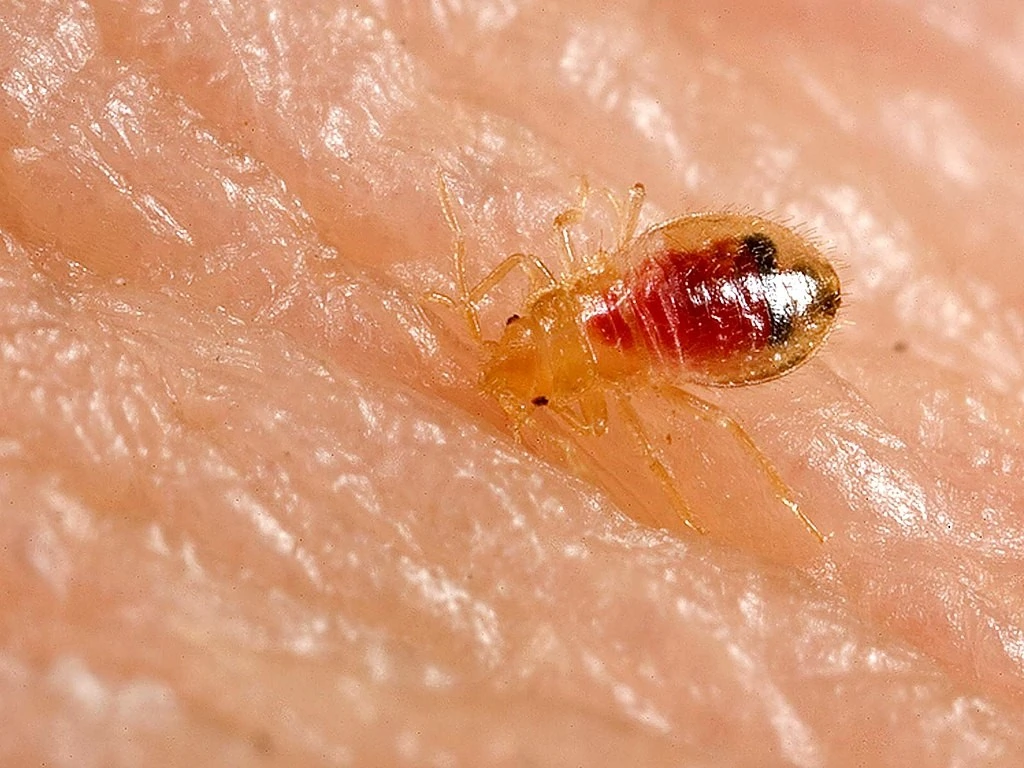 Nymph Life. In this early stage of the bed bug life cycle, time is a big factor for these small nymphs to look for a host to feed on. The first stage could only go on an average of about 20 days without a host or without feeding, before it begins to get dehydrated. There's a total of 5 stages as mentioned earlier, in their life and they must keep on feeding all though out the cycle. Blood meals help bed bugs with moisture. Hiding in crevices or other small spaces inside the home giving them an optimal temperature of about 70 to 90 degrees also helps them thrive. So, this makes it really difficult to say how long they could survive without a meal in the real life setting versus that of a controlled climate and environment in laboratories conducting studies.
Adult Bed Bugs. In every stage of the bed bug life cycle, they grow about another half millimeter, according to the Environmental Protection Agency. Following the fifth stage, the insect becomes an adult bed bug with a size of about five millimeters. At this stage, it's ready to mate. They live for between 99 up to 300 days, according to the most recent research, if they are well fed. In your homes, since the temperature and conditions vary, their life length is bound to be different as well.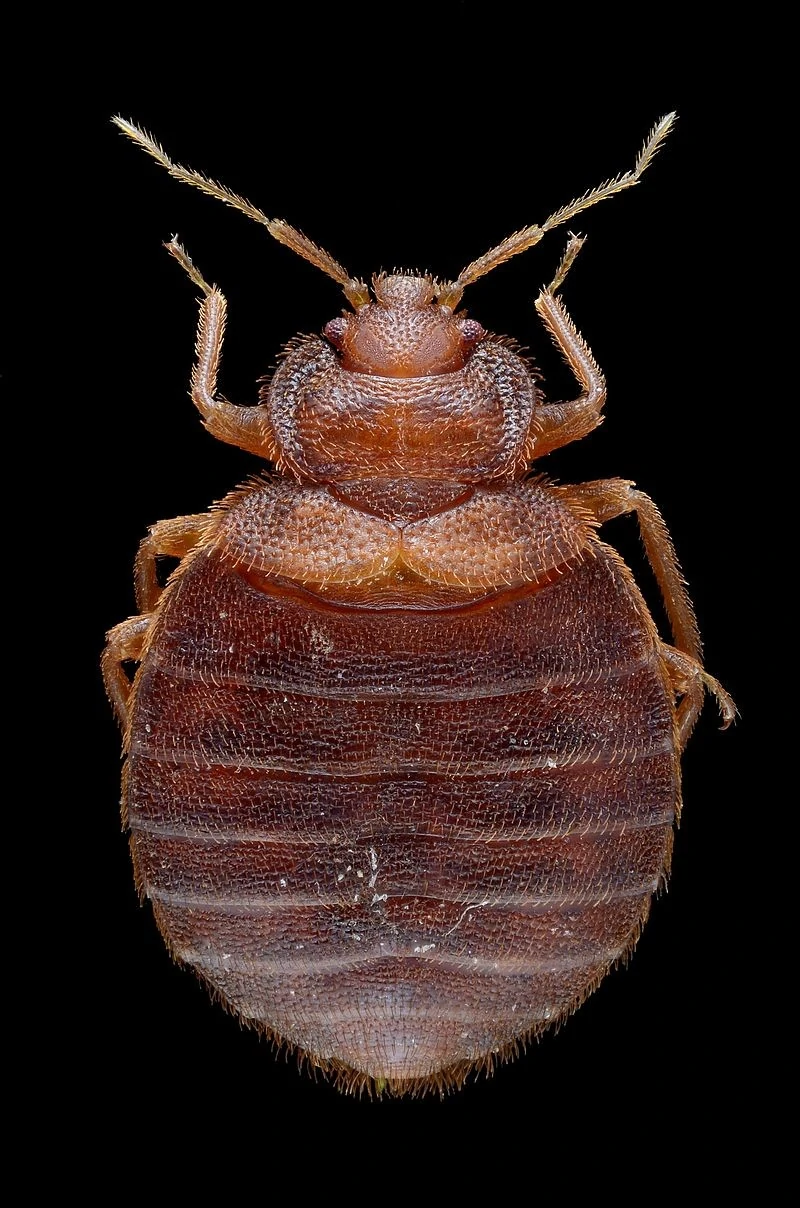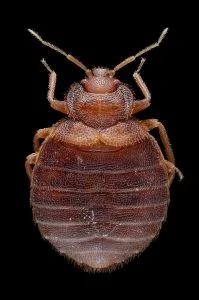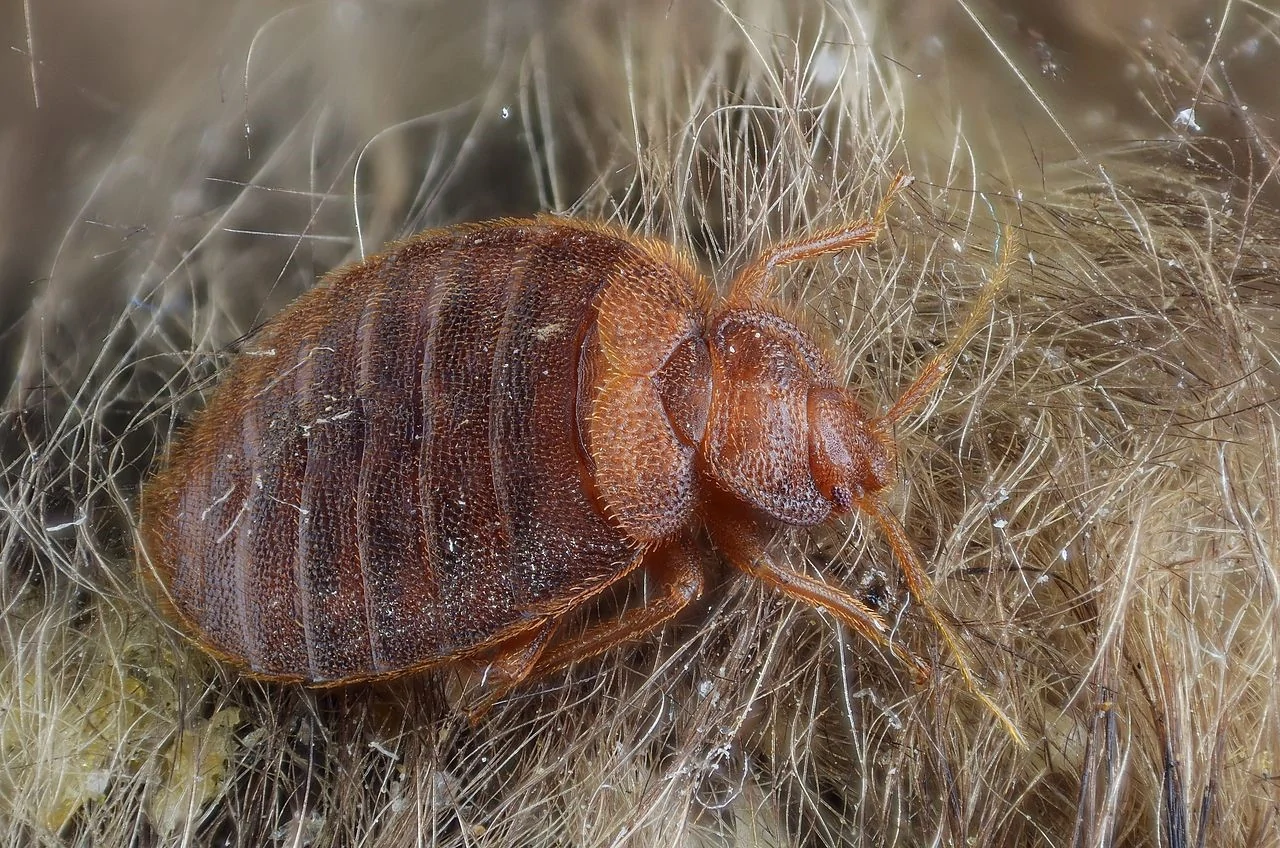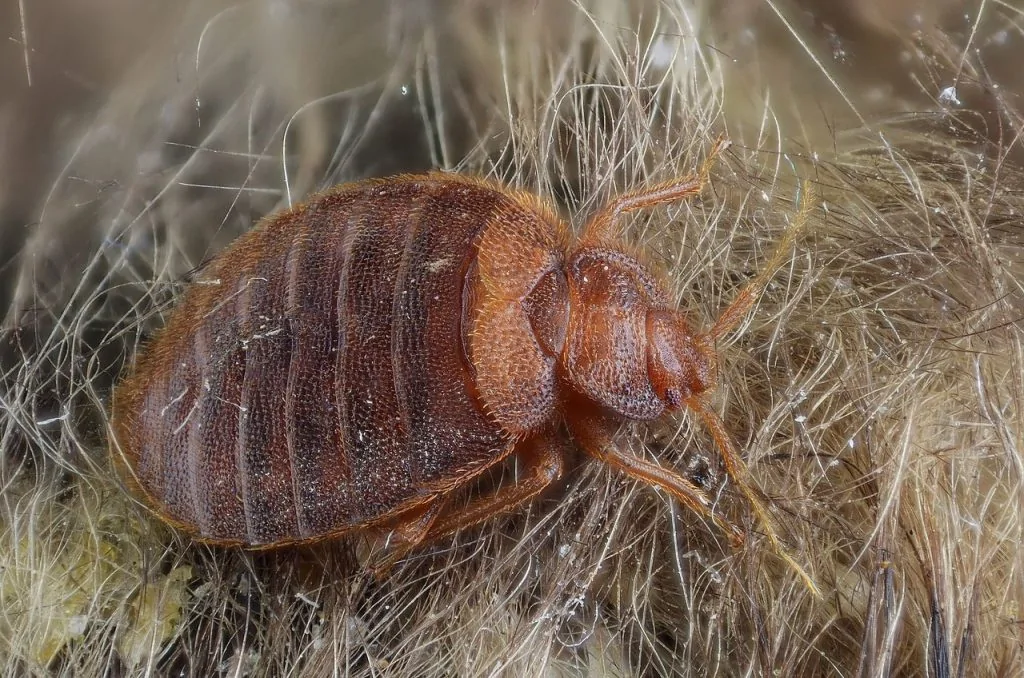 You can view photos of a bed bug in its different life stages here https://www.epa.gov/bedbugs/bed-bugs-appearance-and-life-cycle. Just remember that bed bugs are mostly active at night, so spotting them would take some effort and persistence. But if you know the right places to look for them, adult bed bugs can be easily spotted by the naked eye.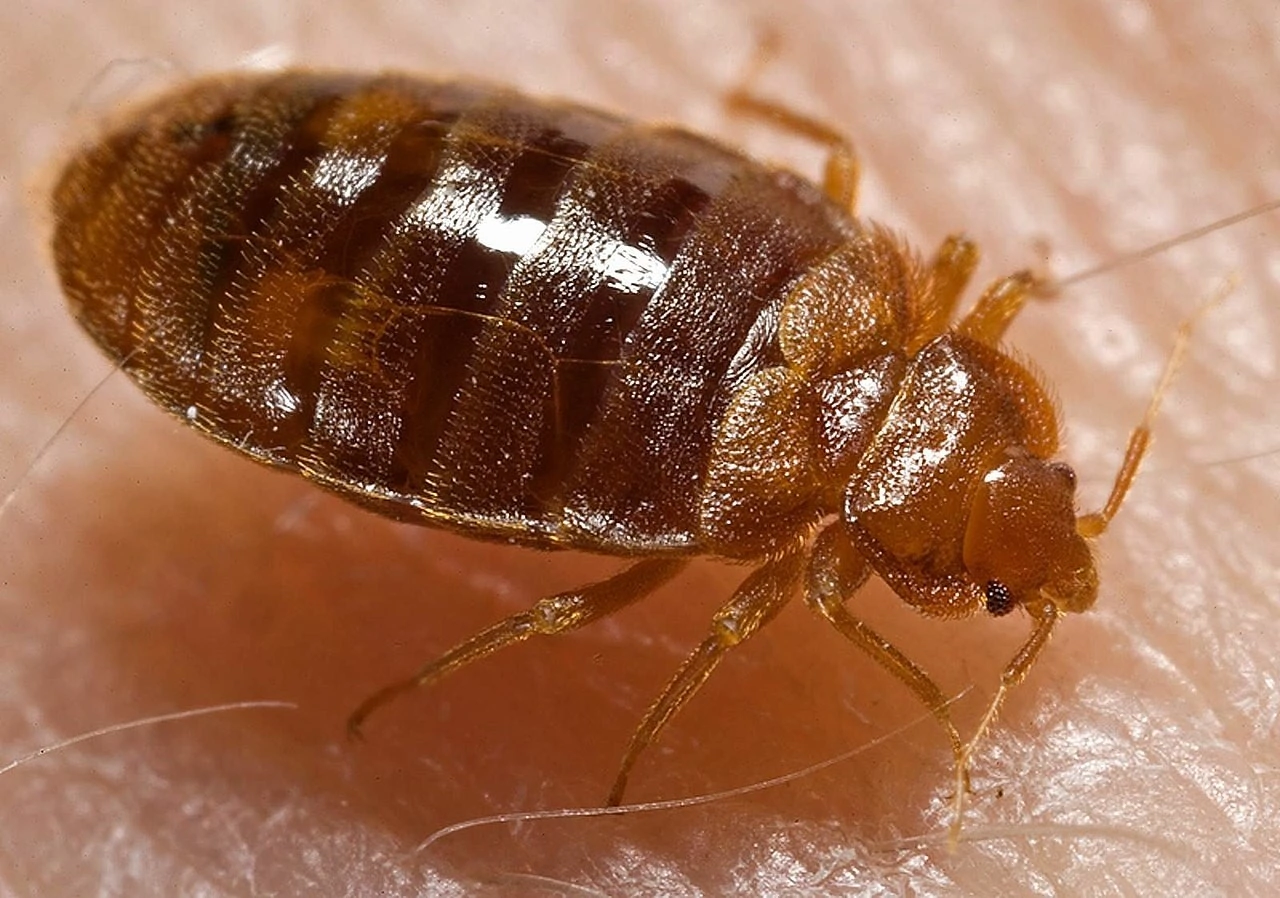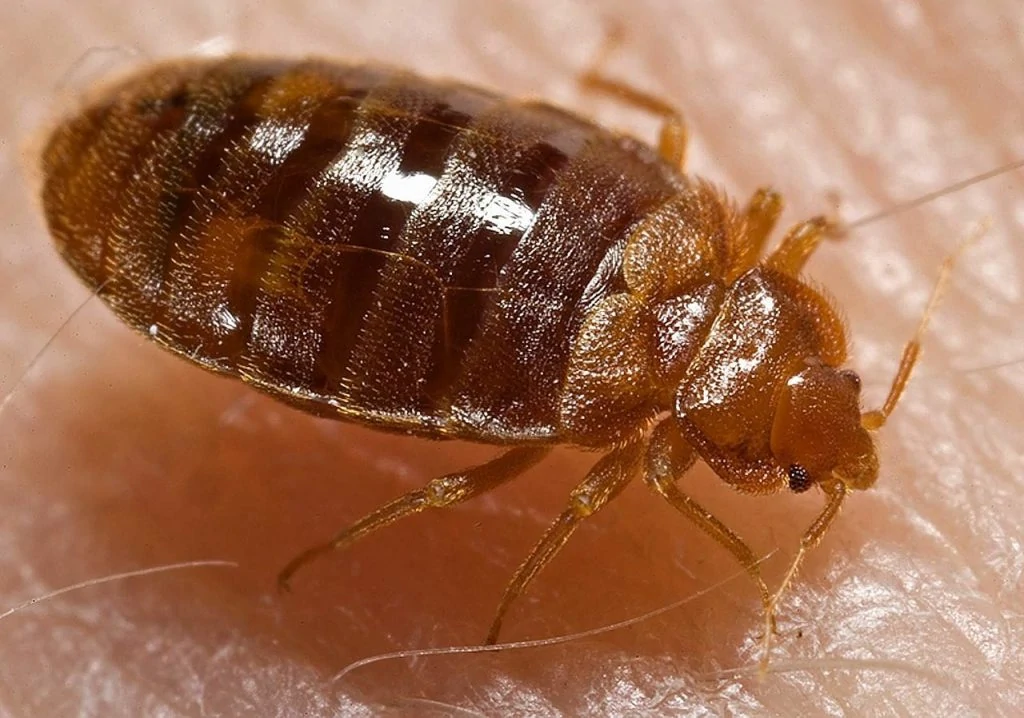 Bed bugs gather near their hosts' (mostly commonly humans) sleeping area. They come from different stages of their development and clump together, so they vary in shapes and sizes. Their habitat includes remains of their shedding, feces and egg castings.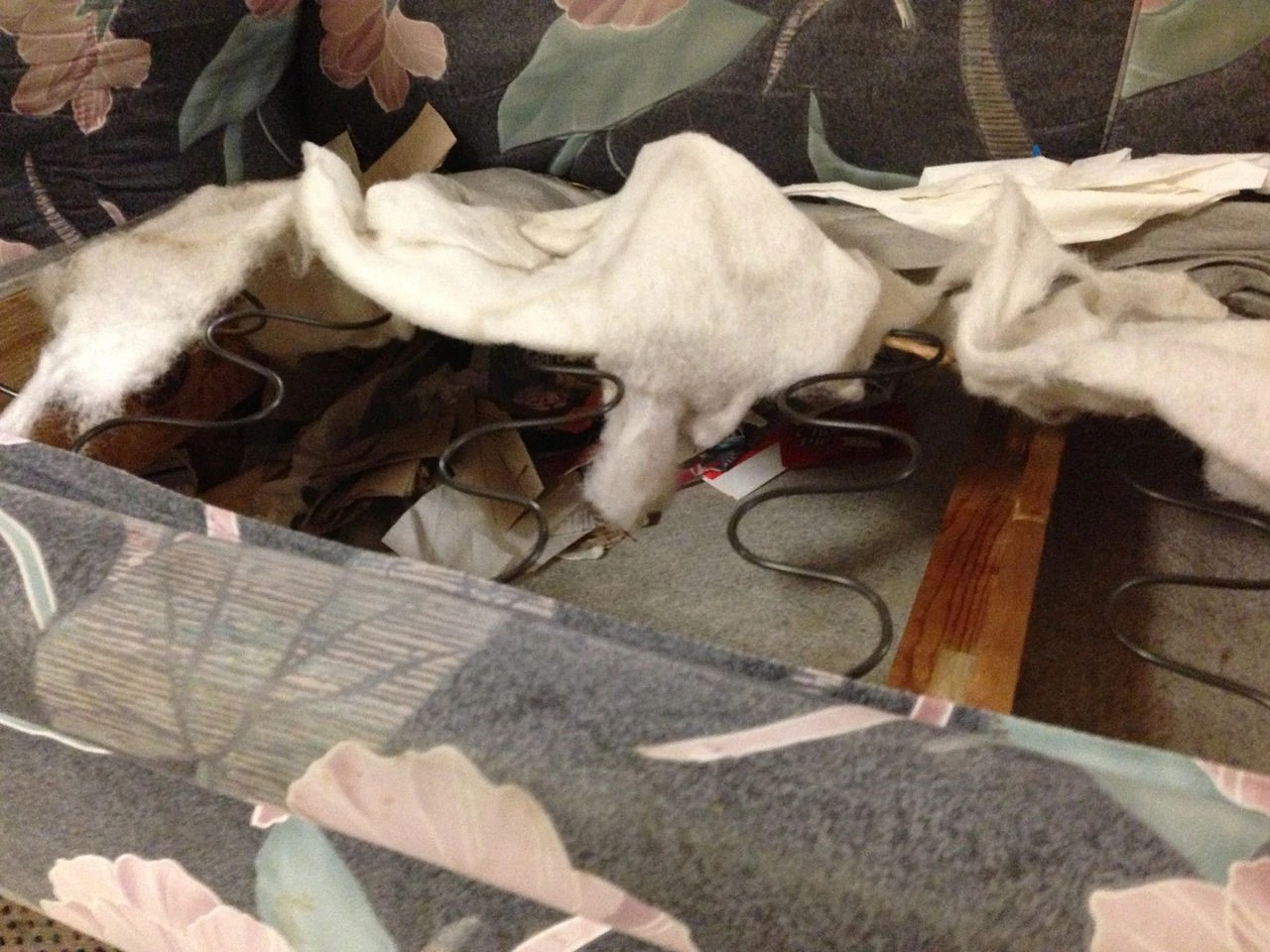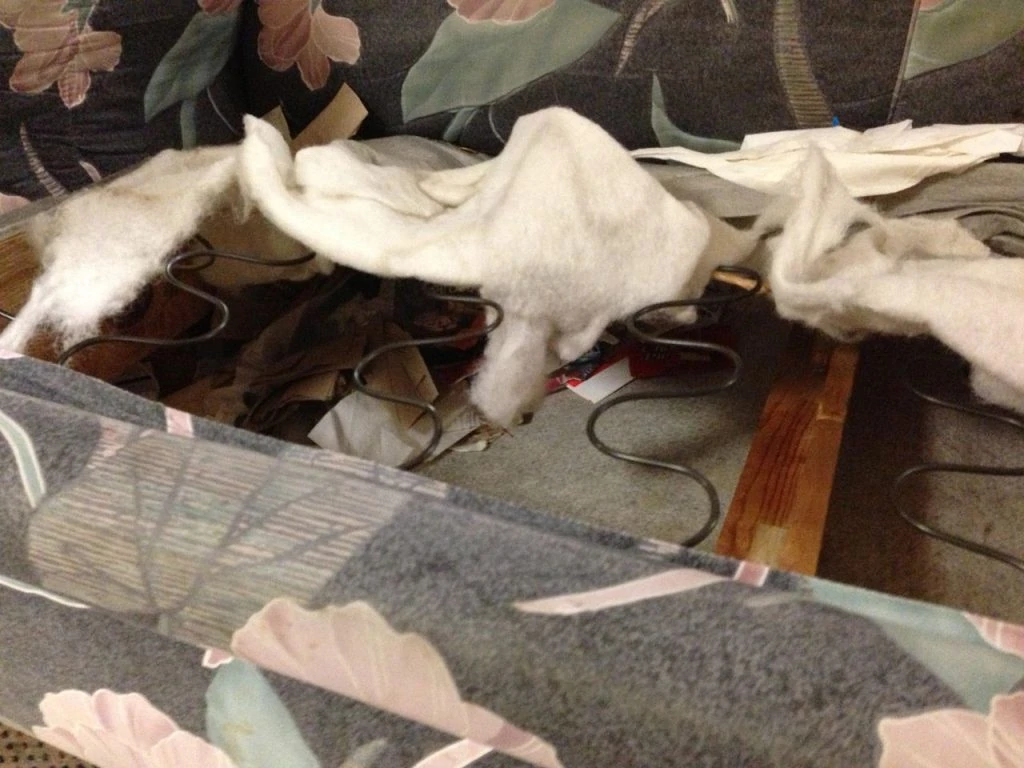 What are the signs of Bed Bug infestation?
The careless clues of bed bugs are the best indicators if parts of your room or house is overrun with bed bugs, signs of bed bugs infestation are visible both day and night.
Bed Bug Shells or Molten Skins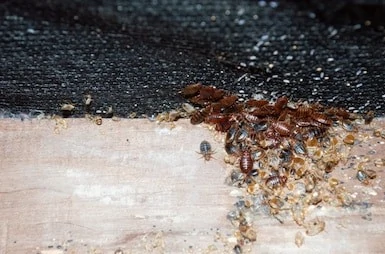 Watch out for empty shells or castings on areas where bed bugs are living or staying. They grow with each feeding towards their maturity and while doing so, they shed their exoskeletons or castings in order to grow. Molting is the term used for this process. Each bed bug will go through this process for about five times as they progress through each of the stages. While the infestation worsens, there will be hundreds to thousands of molted skins left behind no matter the duration of the infestation. These shells or castings look like bed bugs too but are translucent at a closer look. They differ in sizes because of the different life stages.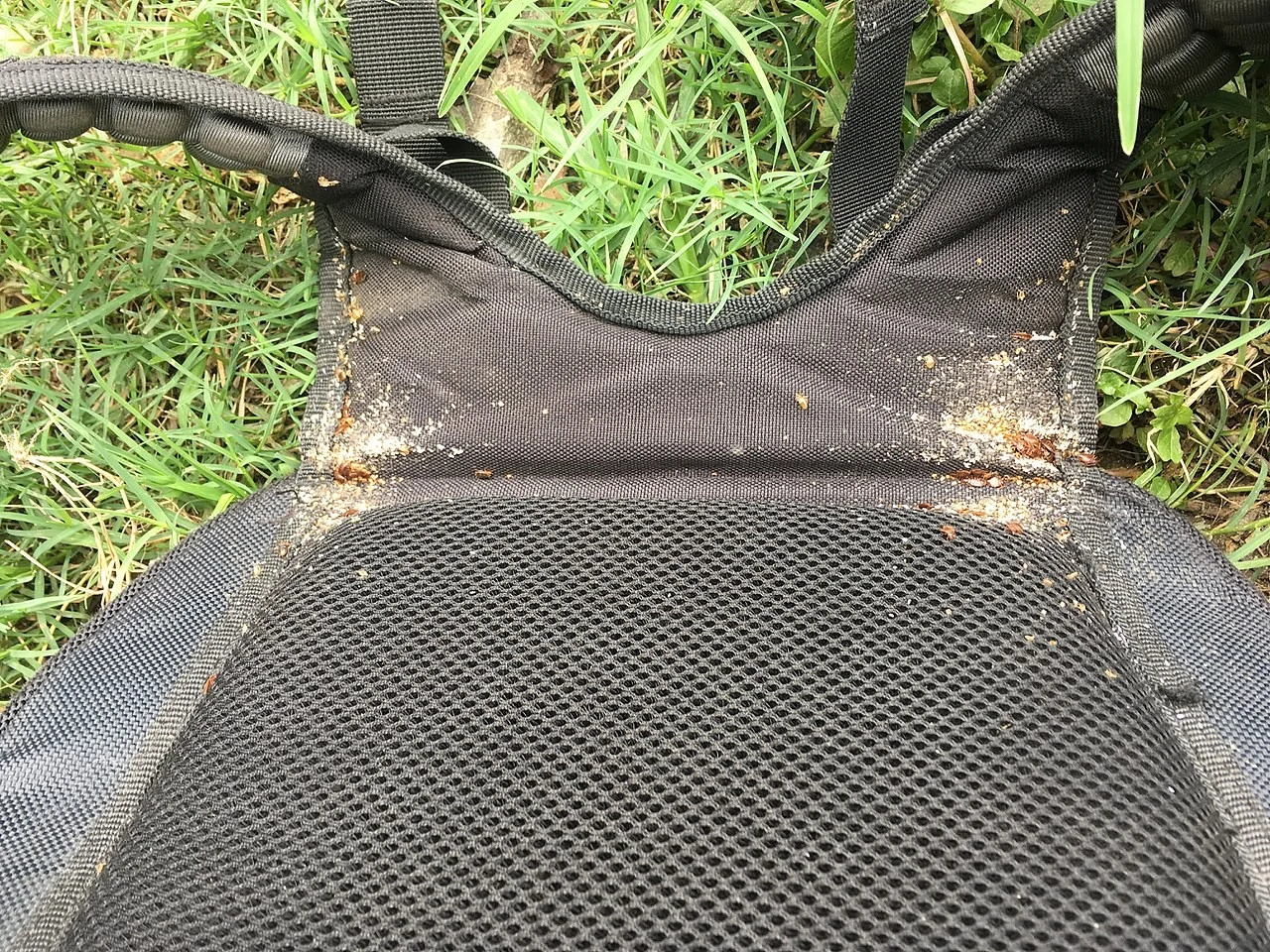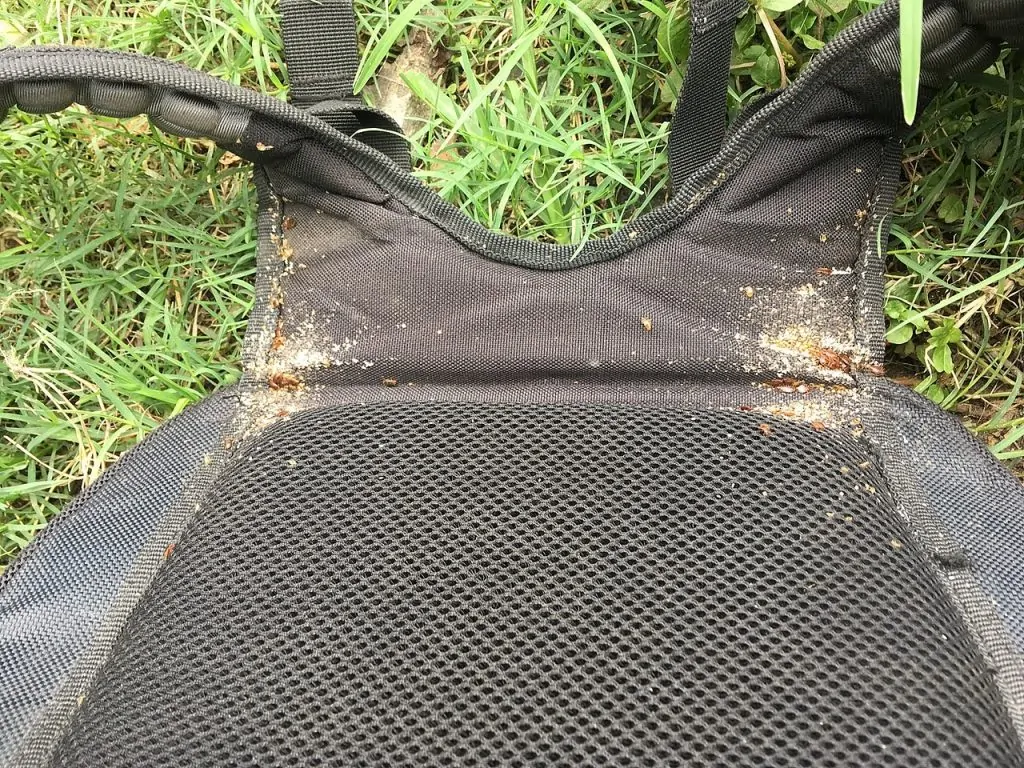 Faecal Spots or Stains on Mattresses and Bedding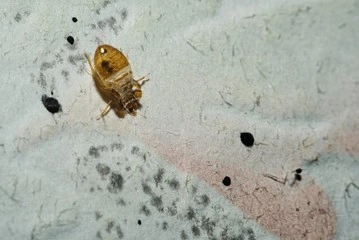 Bed bugs excrete liquid wastes that can be found wherever they go. Bed bug fecal spots are different from bloodstains. Since bed bugs feast on blood of their hosts, crawling out of their hiding places during the night to feed, some people think that fecal stains from these pests should be tinged with the color of blood. However fecal spots of bedbugs resemble that of smears of stains colored dark brown to black, because the blood had already been digested, processed then excreted. Note that they are called ectoparasites which mean that they live outside their hosts but feed on their hosts' blood for sustenance. They feed for about five up to seven days if a host is present.
Blood Stains on mattresses or clothing
Also watch out for tinges of blood on your beddings, sheets and even your own clothes.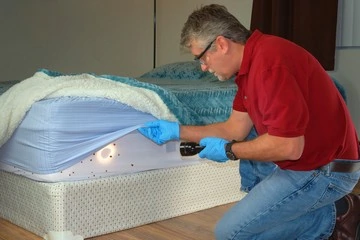 Bloodstains from a bed bug bite more often are visible on light colored sheets and pillow cases. These stains are typically dark or rusty spots. These stains can also be found on the surfaces of your sofa, your clothes or pajamas, even your walls.
Musty, sweet odor. If you take a deep breath and you notice a sweet, musty smell in your room or an area in your home, there may be a heavy bed bug infestation in that area already. These pests produce certain chemicals that help them communicate.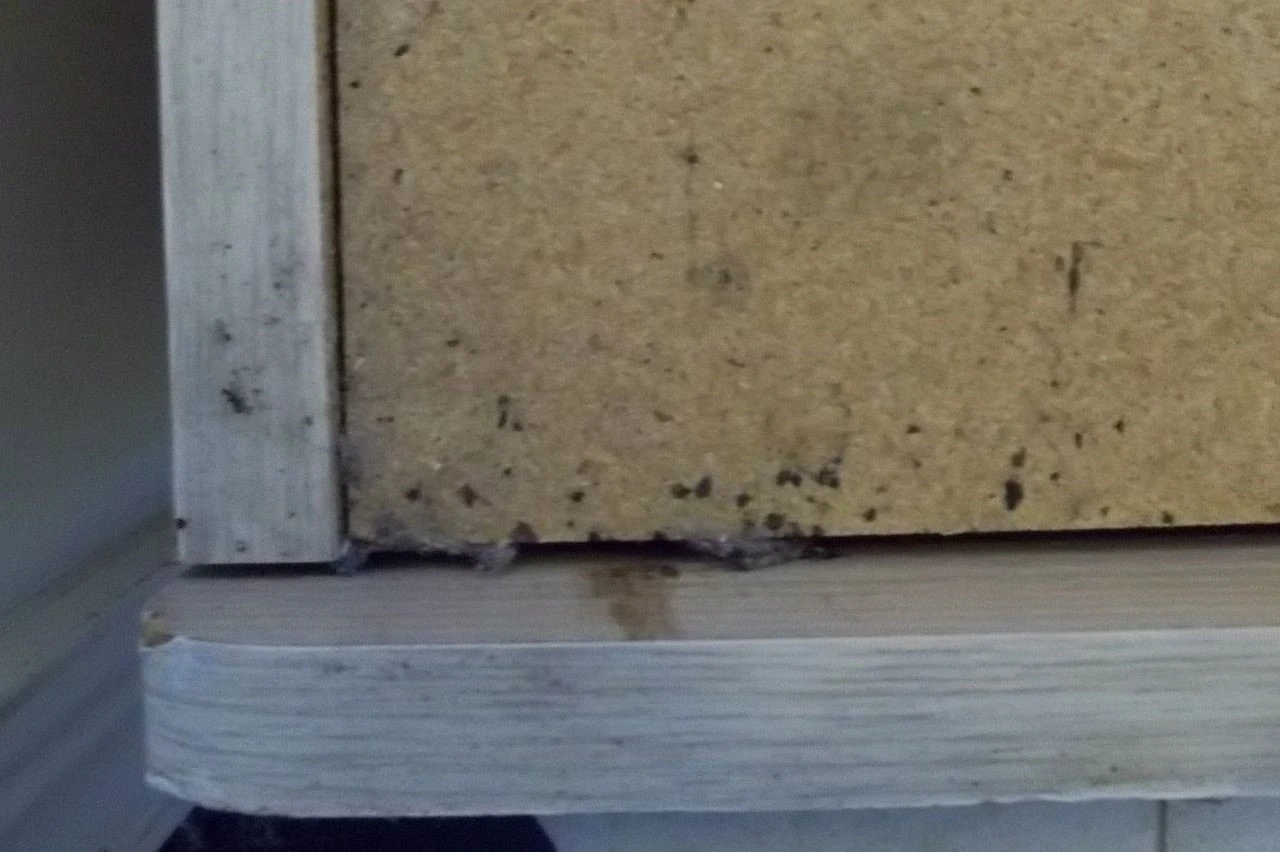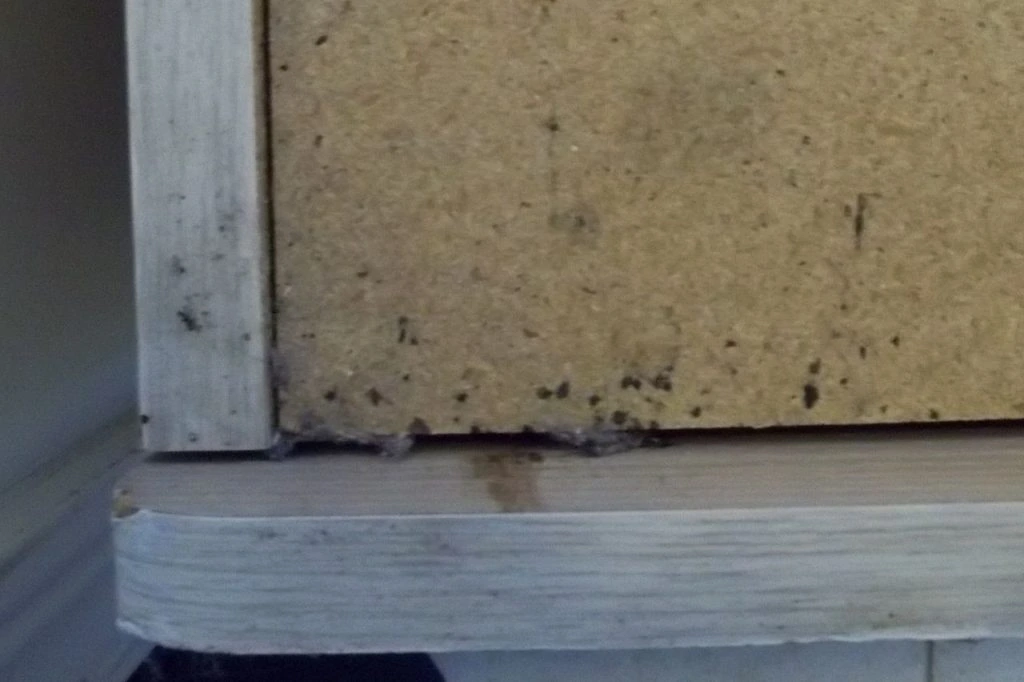 Bed bug bites. A good indicator of how large the infestation in your home the number of bites is you have every night. If for example, you get bitten once every few days, then it can indicate that you have a few bugs and the infestation is at its very early stages. Bed bugs usually feed once every week or so, but they feed more often during warmer weather since it speeds up their metabolism. If you're being bitten once almost every night, then you might have more bugs at home. These pests tend to stay in groups or clusters rather than being spread out in the area. If you have about two or three or more bites every night, then the larger the infestation there is in your home. If this is the case, it is highly possible that there are more sources or places infested by bed bugs in your home. It can be the mattresses, furniture seam, outlets etc. If you are being bitten more than three to four times a night, then the you would know that the more serious the infestation is. Remember that these bugs prefer warmer weather, so it can be that during cold seasons you will get a bite of two even if you have a hundred bed bugs at home and get bitten more frequently during summer even if you have only a few.
What are the Signs and Symptoms of a Bed Bug Bite?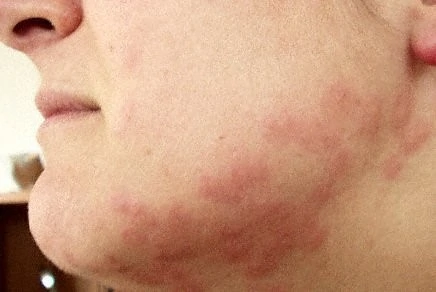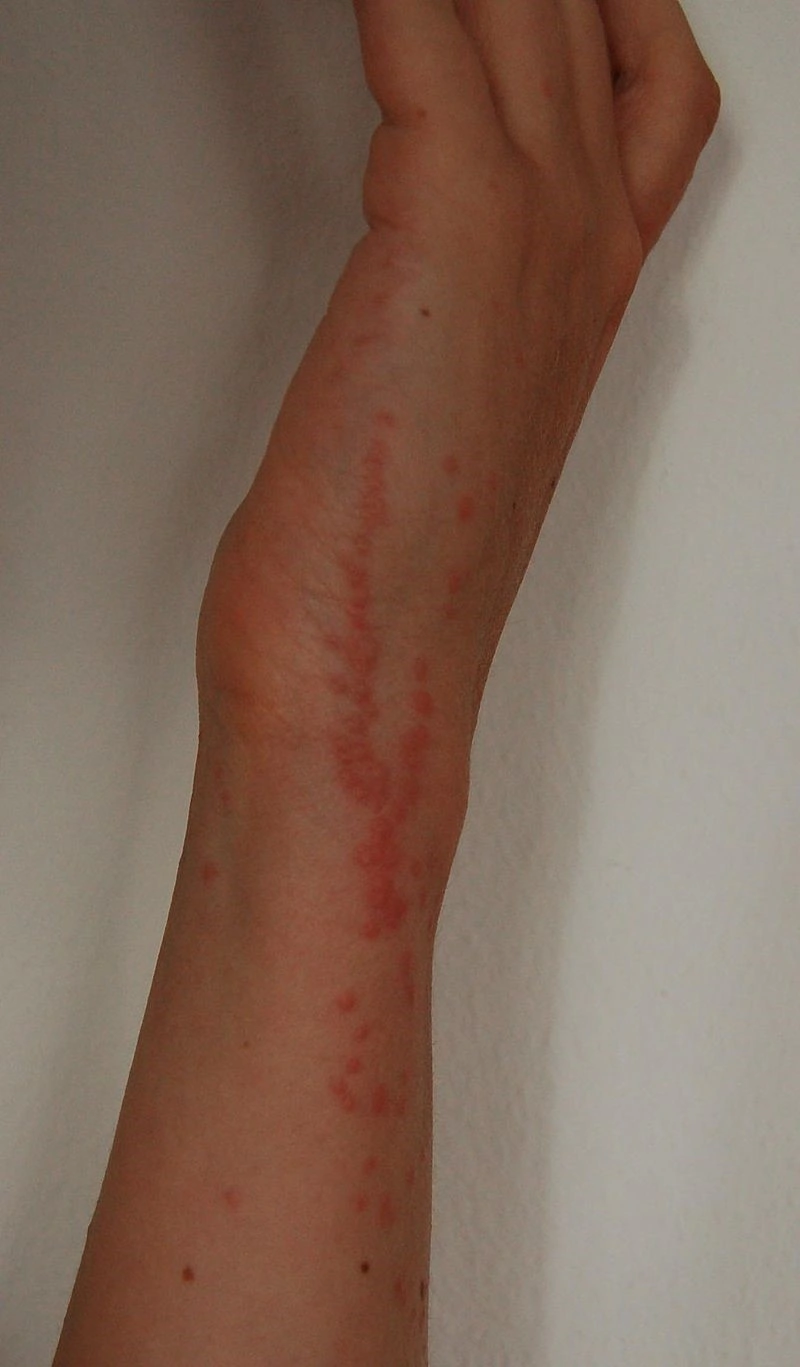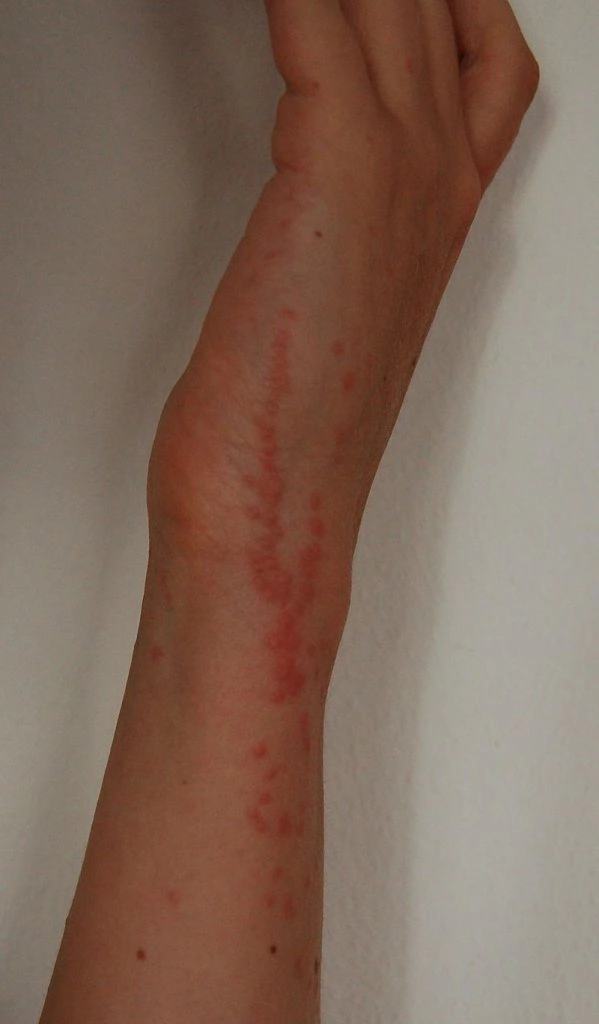 Bed bugs can bite its host anywhere on the body but typically, bites occur on exposed areas during sleeping like the following: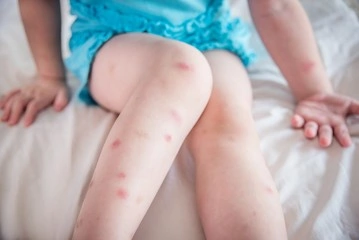 Neck
Face
Hands
Shoulders
Hands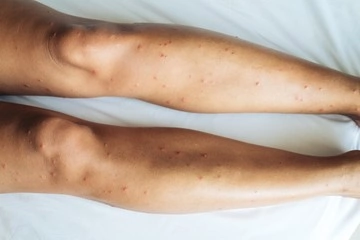 In some cases, they get bitten in the abdominal area or around the back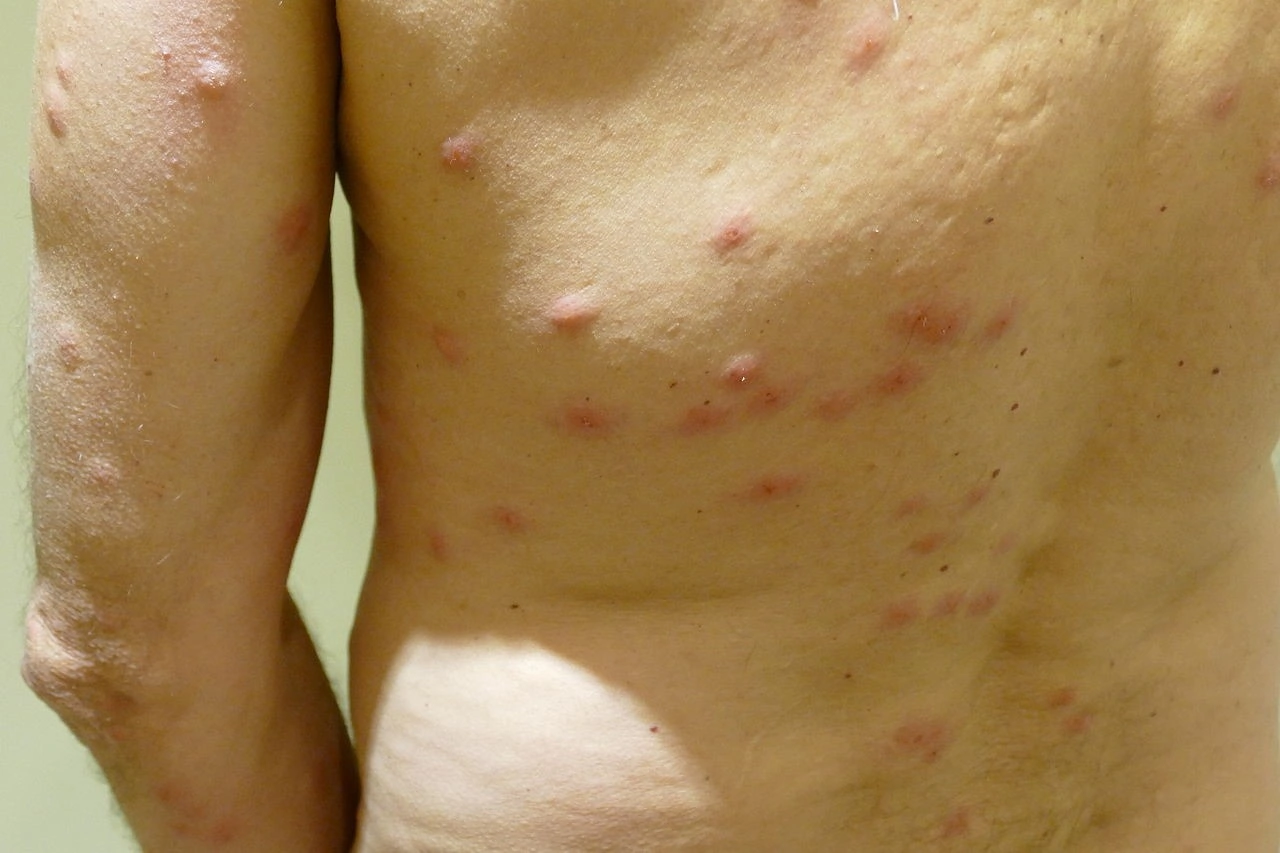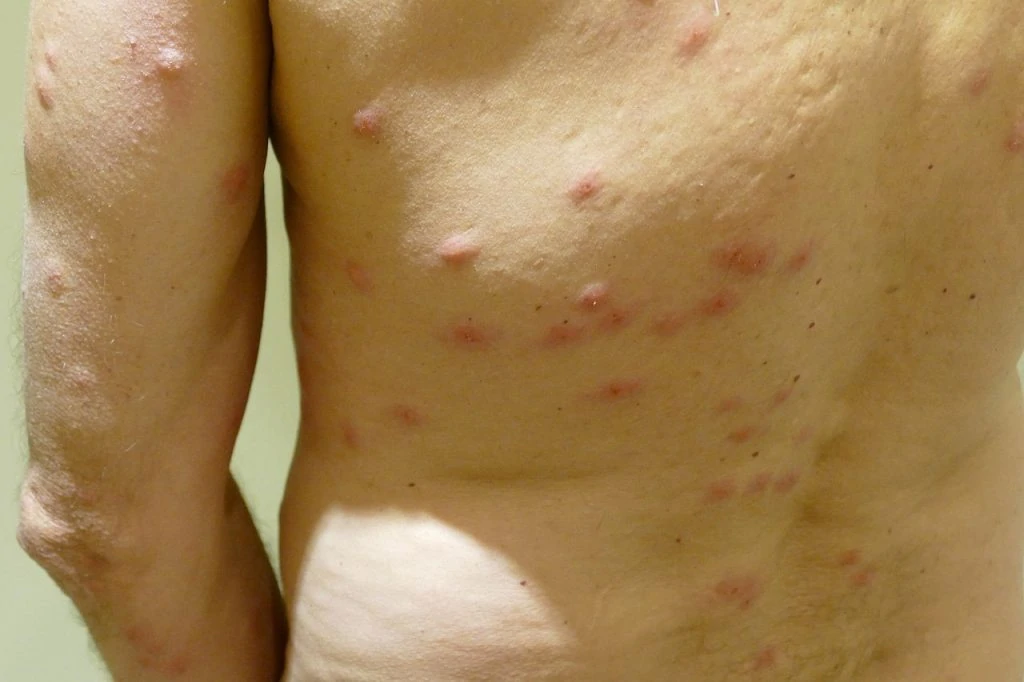 People do not feel that they are being bitten as bed bugs excrete a tiny amount of anesthetic when they bite. After being bitten, most people will develop mild to moderate symptoms unless they have hypersensitive skin where they can develop up to severe symptoms. Commonly, people would see dots where the bug bit them and some minor swelling and irritation around the area.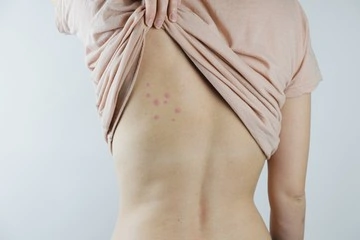 Most of the time, symptoms occur almost immediately after the bite, but can develop progressively over the next few days as well. If there are no further irritations, the symptoms usually go away on its own after a week, give or take.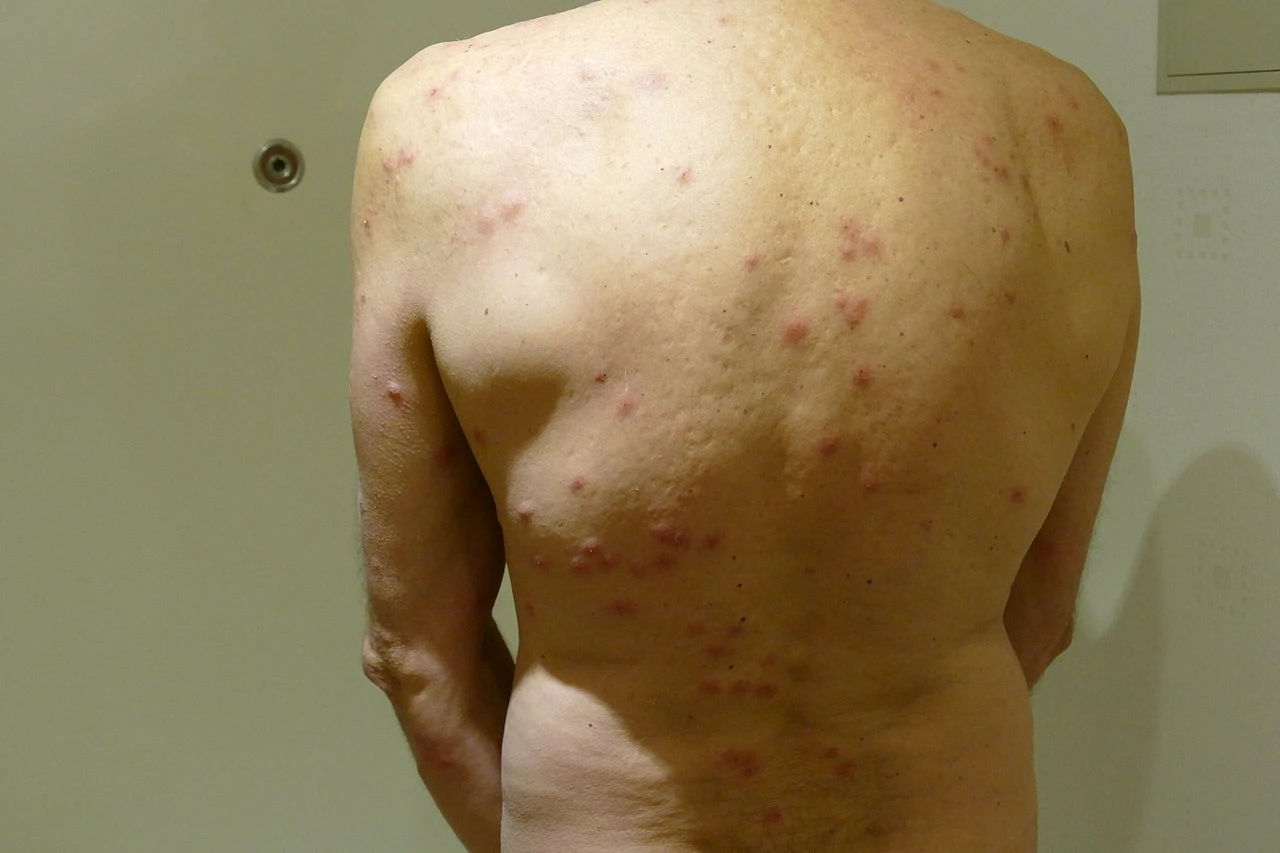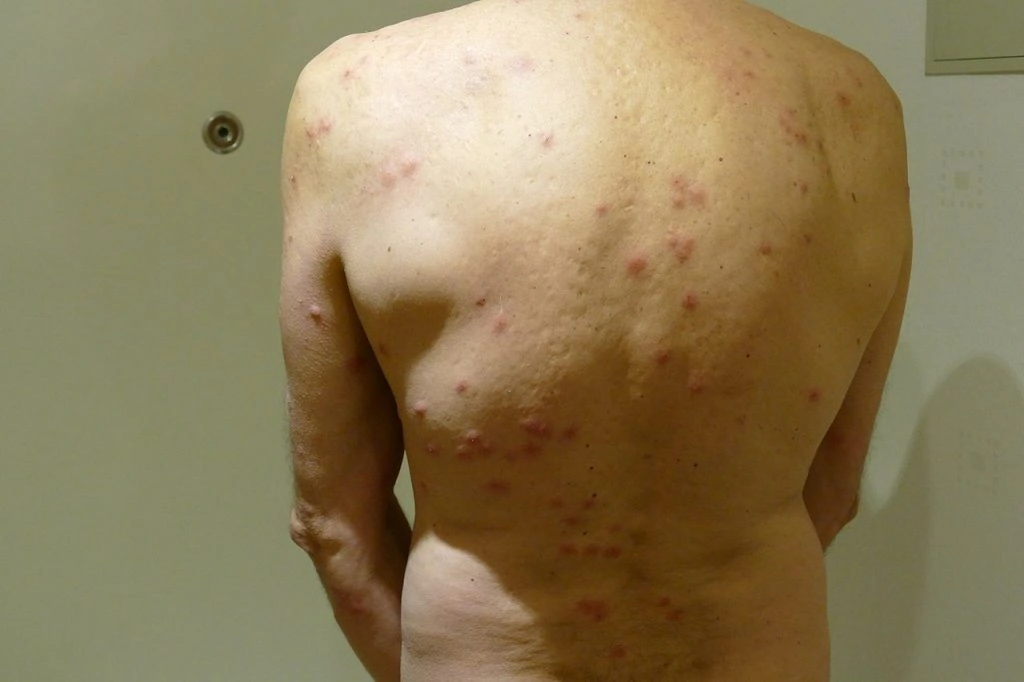 The bites will produce some degree of discomfort, mostly itchiness and inflammation.
Other signs and symptoms of Bed bug bites are:
Raised itchy bumps with a clear centre
Red bumps with dark centre and lighter swollen surrounding area
A burning painful sensation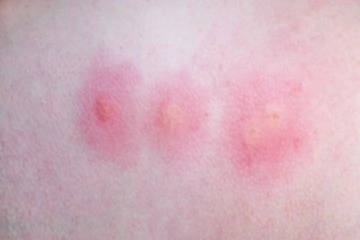 Small red bumps in a zigzag pattern or a line
Small red bumps surrounded by blisters or hives
Papular eruptions or inflamed skin areas with raised or flat patches that
Small spots of dried blood coming from bites on the skin, bedding or clothing
Red to reddish brown stains or spots on the bedding or sheets or clothing caused by bed bug droppings (faecal spots)
White or translucent castings or shells on the beds, mattresses, bedding and other areas caused by their skin shedding as they mature
In some cases, people develop moderate to severe reactions. Serious symptoms that triggers medical attention are:
Breathing difficulty
Fever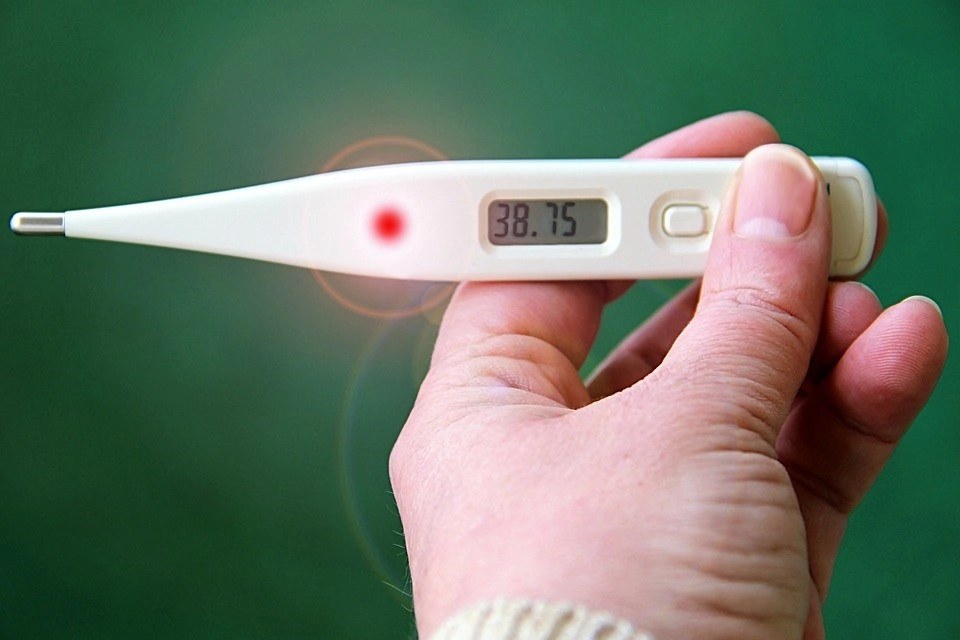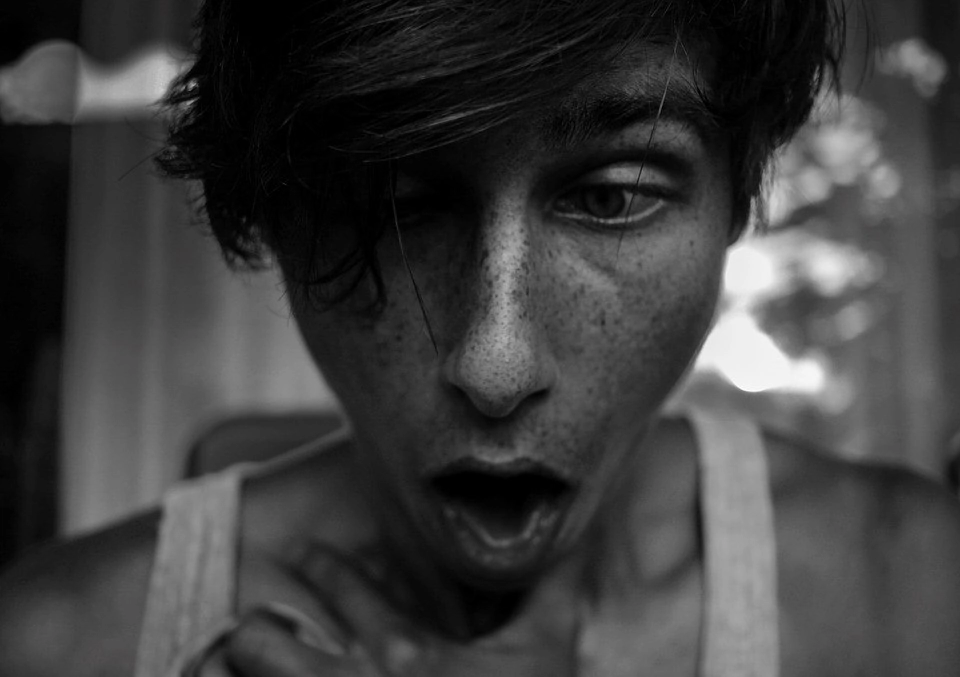 Flu-like symptoms
Swelling of the tongue
Palpitations or irregular heartbeat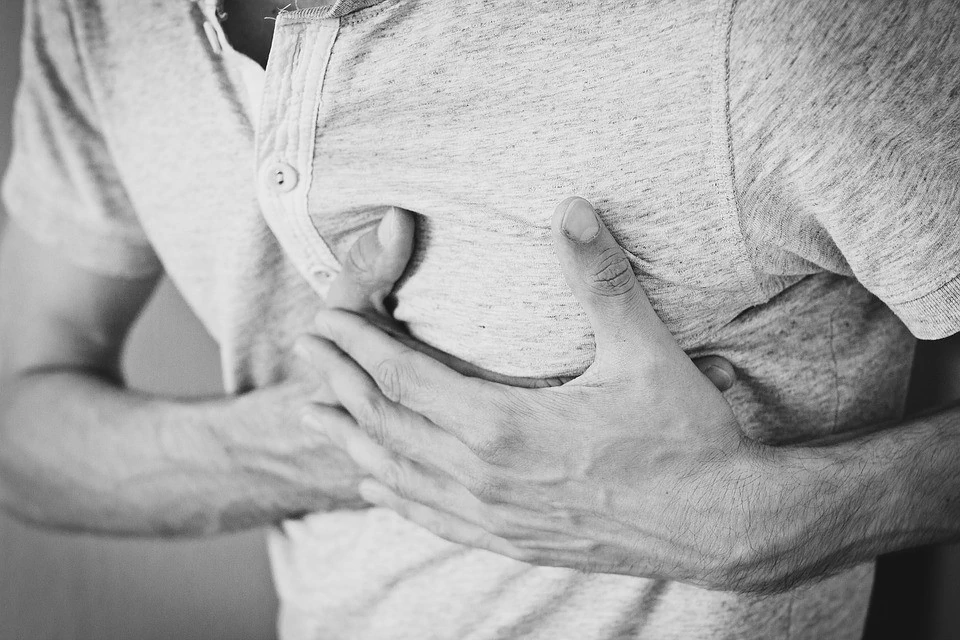 Other symptoms include:
Further infection, especially if the skin becomes more compromised due to scratching for example
Sleep deprivation, caused by anxiety and worry of being a host of these pests or restlessness about being infested
Well being issues, caused by prolonged lack of sleep leading to depression, anxiety, fatigue and lowered immunity. There is also this stigma about associating beg bug infestation to lack of cleanliness or hygiene issues also causes feelings of depression and anxiety that leads to lower self-esteem
Available Treatments for Bed Bug Bites?
For mild symptoms or uncomplicated cases of bed bug bites, you can use mild soap or body washes, unscented or alcohol free to help with the dryness and prevent the skin from itching or flaking. Since these substances can wash away the protective layer of your skin, keep your bath time short, use tepid water and make sure you moisturize afterwards while your skin is lightly damp.
For moderate symptoms, and the itch is not relieved by washing with mild soap and moisturizers, you can try over the counter medicines for the bites and the rashes it's causing. Most common ones being used is Hydrocortisone.
Hydrocortisone. This is a topical steroid that reduces the actions of chemicals in the body that cause inflammation or swelling in the skin. Here are the most common ones you can purchase in the market:
Calamine. Also known as Calamine lotion. Another effective product to use is Calamine, especially for larger areas of the skin that you need to cover. This is a medication used to treat itchiness and other skin conditions or irritations caused by sunburn, insect bites, poison ivy oak etc. It is applied on the skin as a cream or lotion. There are various brands out there that you can purchase such as Caladryl, Calamine Phenolated, Callergy, Cala-Gen.
Antihistamines. Over the counter antihistamine creams may be used for pain relief, itching due to insect bites, minor cuts and burns, and helps reduce or eliminate rashes caused by an allergy or plants such as poison ivy, poison oak or poison sumac. These creams or ointments containing antihistamine listed below work by blocking the itchy effects of histamine. This is a compound in the skin during an allergic reaction.
1. Benadryl Extra Strength Itch Stopping Gel
2. Itch Relief
3. Prudoxin Pro
4. Zonalon Pro
When to See the Doctor?
If you're discomfort hasn't resolved with any home treatments, remedies after several days and if the symptoms are not at all improving, you need to seek medical attention. If you have been using topical itch creams for more than 2 weeks and the discomfort is persistent, if you have severe itching and can no longer put your finger on any cause, if your skin integrity has worsened, if it's red, warm to the touch, swollen or leaking with fluid, if the affected area is generalized or covers a very large portion of your skin, these are indications that you need to make an appointment with a medical professional. Take note that some itchy rashes may have bacterial or fungal infections. These are not healed or cured by topical steroids.
A more serious immune response can be experienced by some coming from the allergic reaction from the bite. In these cases, one of the following maybe given:
Injectable corticosteroid
Antihistamine
Epinephrine medications
Antibiotics (if any infection is confirmed)
Bed Bug Bites in Children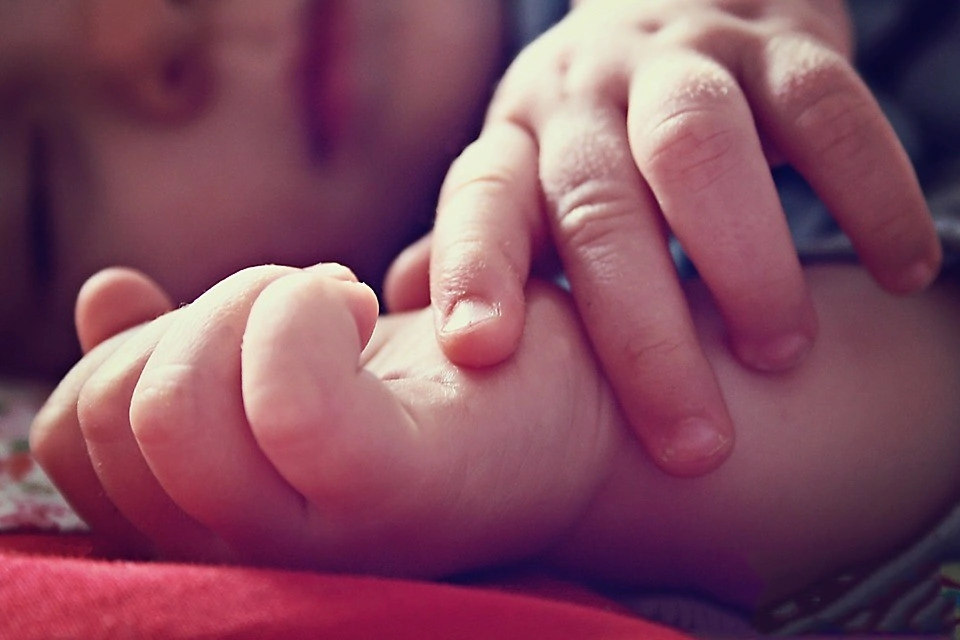 Infants or children who sleep in various environments are probably more prone to bed bug bites since they are exposed to different potential bed bug habitats.
You would notice a bug bite, or you may see your child rubbing, tapping or scratching their shoulders, arms, necks. Areas may initially present with a small bruise-looking patches and then eventually turns into red embossed spots or bumps. The usual areas would be the commonly exposed ones like the arms, legs, chest, and at times the face. There could be a line of bites of about two to three or appears as a clustered configuration sometimes called the breakfast, lunch and dinner. It usually gets resolved in about 2 weeks and may leave marks of dark spots on your skin as it heals. This is called post-inflammatory hyperpigmentation.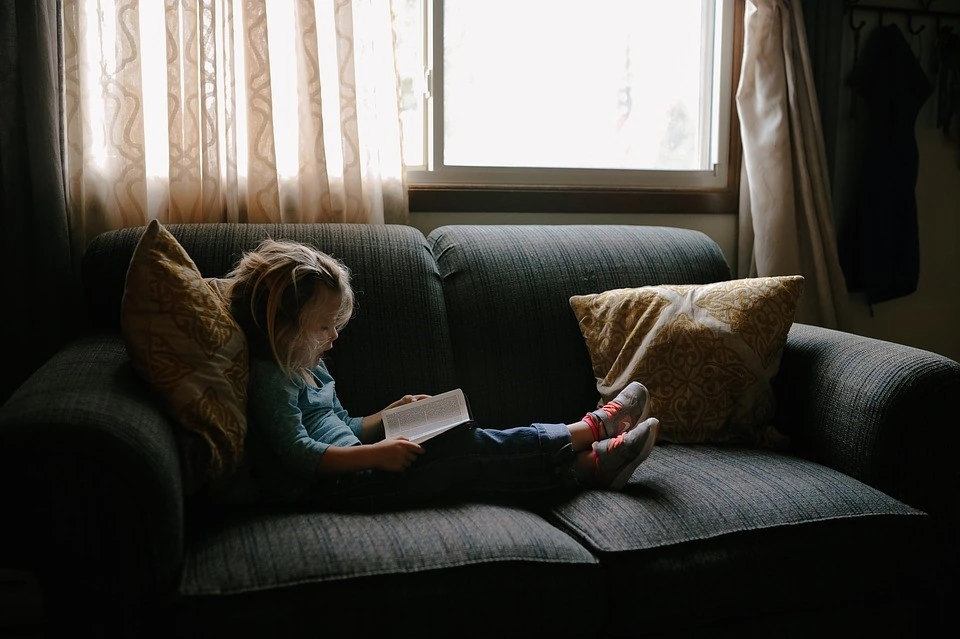 Children or infants prone to eczema could present with a generalized redness and bumps in large parts of their bodies accompanied by severe itching. They may vigorously scratch these areas which puts them at high risk for infection, especially if it starts causing breaks in their skin integrity. As much as possible, keep your children's nails trimmed.
Your child may require prescription-strength topical steroid to help vigorously with the itchy and irritating bites. Children, especially infants have a hard time refraining from scratching or rubbing the affected areas, most especially when they are sleeping at night. They will keep on attempting to tap or rub or scratch the affected area with their own hands or would rub it against anything else they find nearby.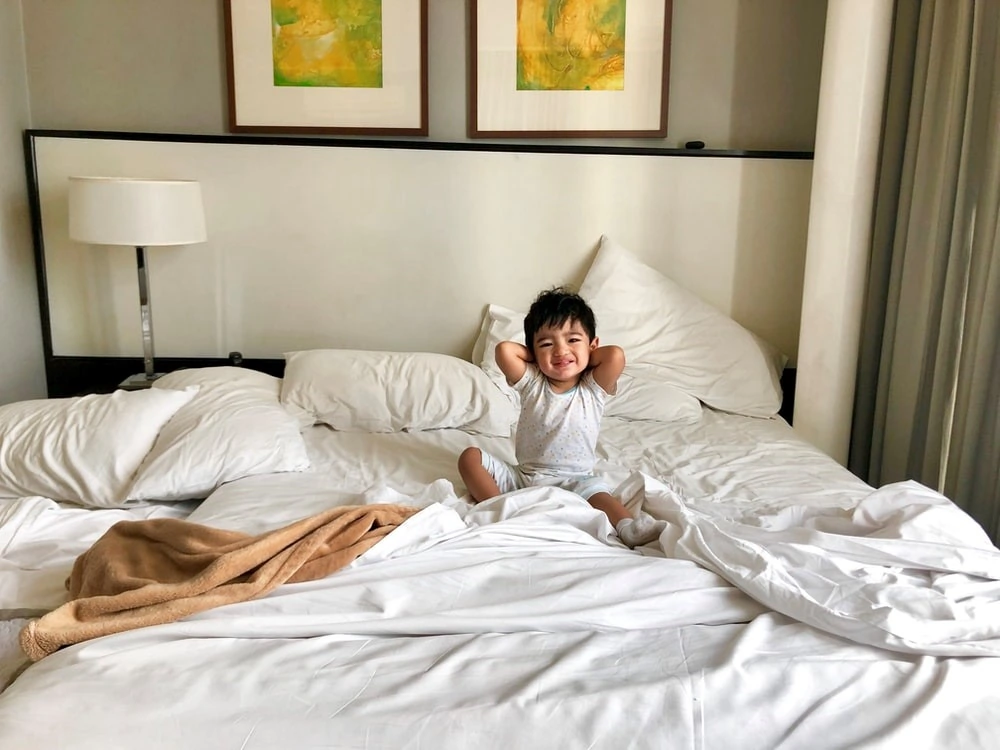 Antihistamines like Benadryl may be used, but make sure to consult with your pediatrician first. Severe and frequent scratching may lead to skin integrity breakage. In severe cases, you would see pus, redness, blisters, swelling and fever. If you see these symptoms and other severe reactions, call your child's doctor. There have been cases of severe allergic reactions that leads to breathing problems or anaphylaxis. Anaphylaxis is a serious and life-threatening allergic reaction to foods, insect stings or bites, medications and latex. A person allergic to a substance who gets exposed, triggers the immune system to overreact to the allergen by releasing substances and chemicals that causes the sever allergic reaction. Seek emergency assistance immediately if you see breathing problems in your child.
Prevention & Control
Best way to preventing bed bug bites is to prevent the insects entering and harboring and thriving in human environments.
During the day, bed bugs usually hide in the cracks and spaces in furniture, walls, flooring, head board and mattresses, the folds and seams of upholstered furniture as well. There are also cases where they are persistent in thriving in vacuum canisters. They pick hiding places near sleeping quarters or spaces, bedrooms, couches and the likes. Bed bugs found in rooms of a household is likely a sign of infestation.
Places where bed bugs usually thrive are: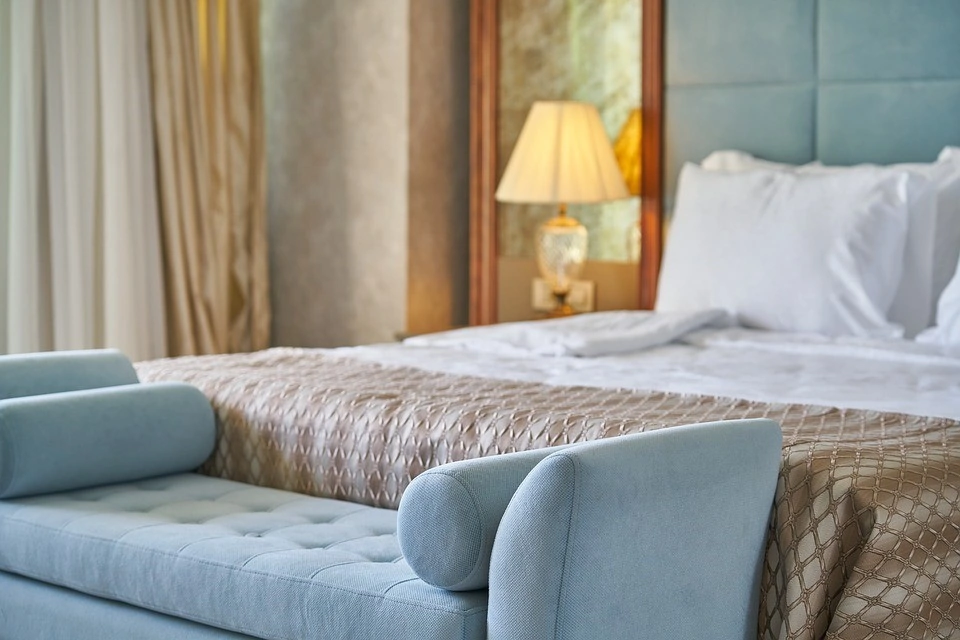 Daycare centres
Cruise ships
Vacation or rental rooms or houses
Apartment or condominiums buildings
Shopping malls
Public transportation vehicles (air planes, bus etc.)
Hospitals
Dormitories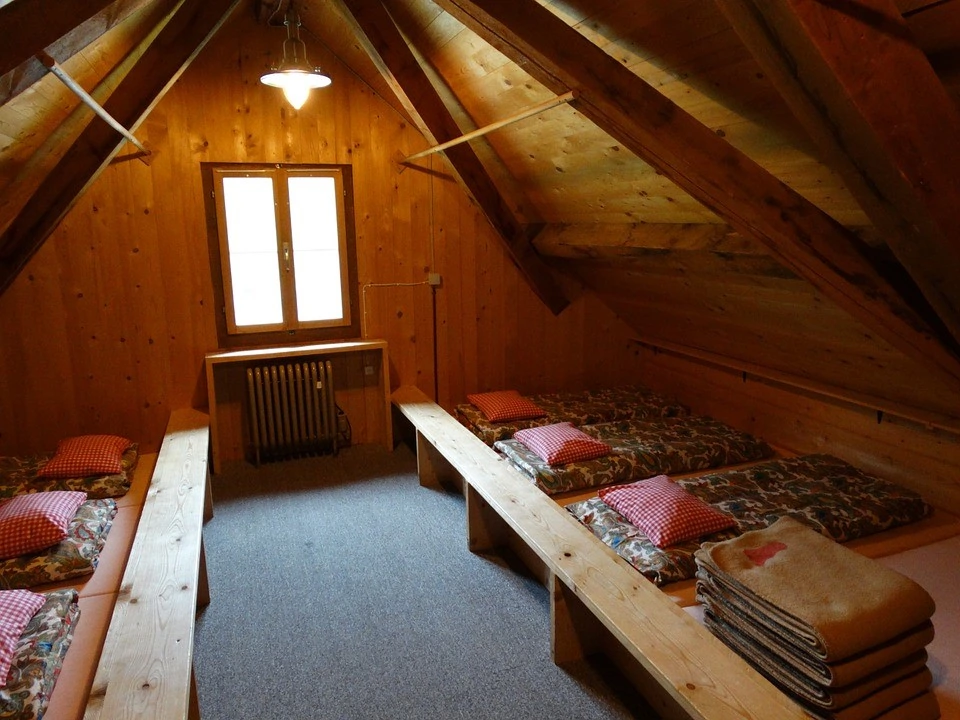 Nursing homes
Surplus or furniture stores
Urban areas
Rented homes
There are also thing or items that aids in the spread of bedbugs, these include:
Bedding, sheets, blankets or sleeping clothes
Pre-loved or pre-owned furniture
Luggage items
New furniture exposed to bed bugs during transport
Loungers, couches or chairs where people fall asleep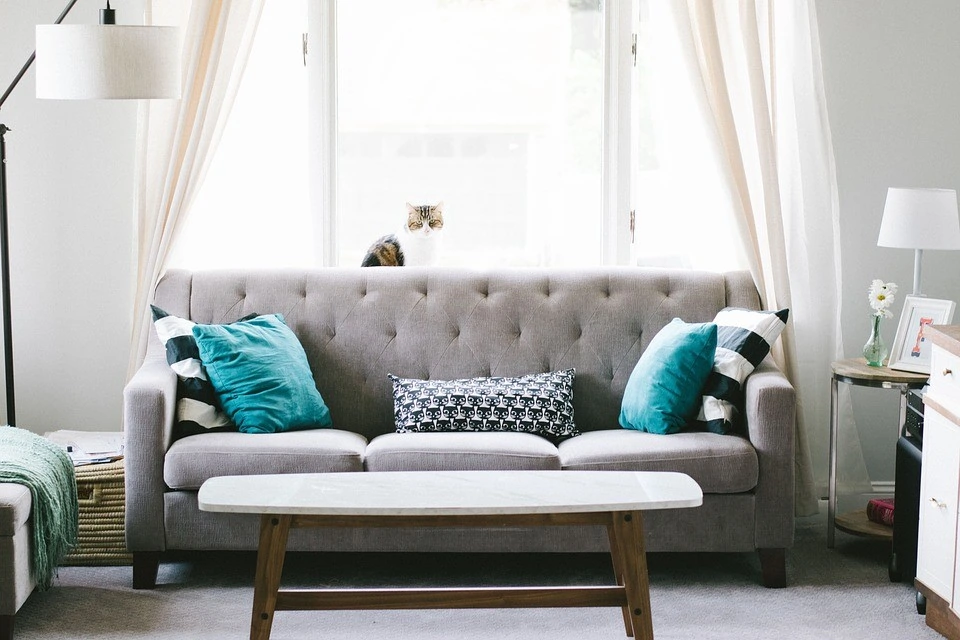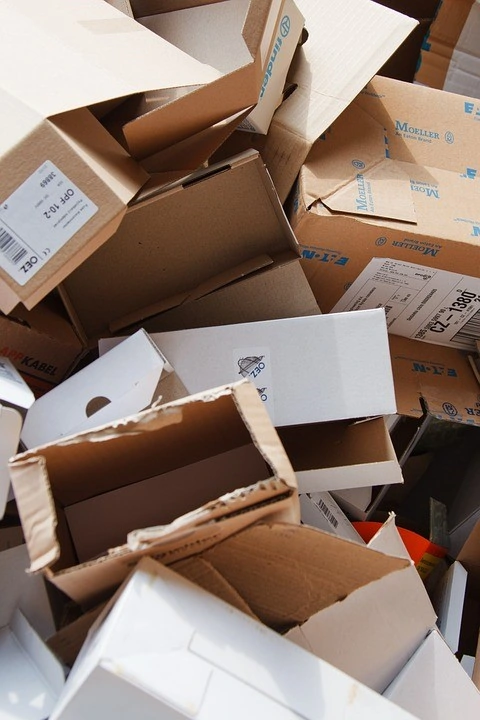 Items that are shipped that were exposed to bed bugs in their holding areas or warehouses
There are several ways on how you can control these pests and prevent them from seeking refuge in your homes:
Unclutter. Remove all personal items like stuffed toy animals, soft toys, blankets, electronics and things that are not fixed in the rooms. Take note of the items that have been exposed, make sure you seal them in plastic disposable bags, you can put in pest strips like Nuvan Strips or Hot Shot No-Pests Strips.
Wash Infested Lines, garments, clothing. It is possible to eradicate bed bugs by washing them, but it takes heat to do it. Sustained heat temperature of 120 degrees Fahrenheit could kill all stages of bed bug life cycle. Some studies suggest maintaining the heat for at least 20 minutes up to 1 hour to fully eradicate the bugs. Washing clothes, linens, clothing in hot water and spinning them in hot dryer will certainly kill them. Others would put all exposed materials in trash bags or plastic bags, seal it and leaving it under the sun on a very hot day. This is fine but ensure that the inside of the bag reaches 120-degree Fahrenheit temperature. If you have an instant read thermometer, you can use that.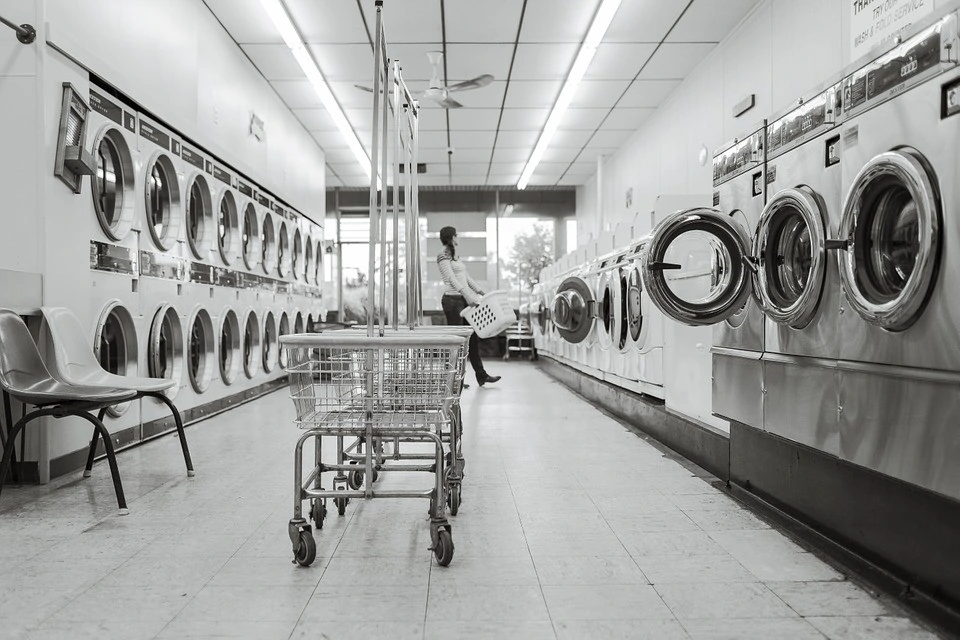 Clear the Closet and Drawers. Bedbugs like to thrive in these areas, so it's best to remove all dressers, drawers and turn them over to inspect and clean, clear all hiding spots.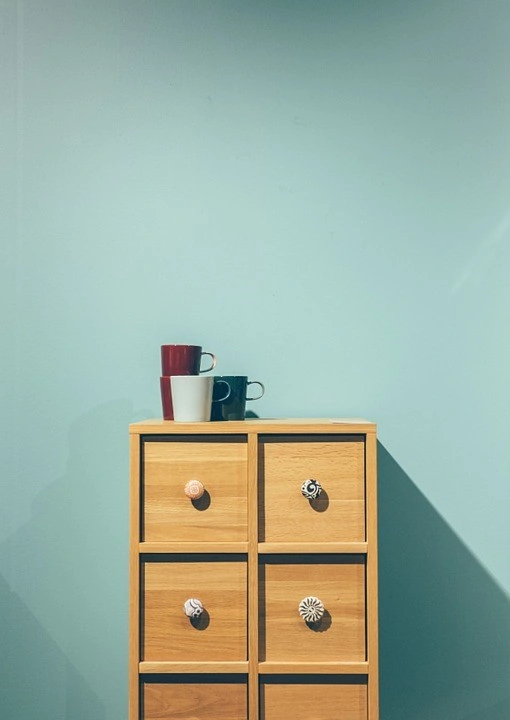 Turn Furniture Over. Turn your furniture over, inspect the seams and small spaces in between, pull them away from walls and move them around.
Clean the Area. Target the surfaces with a stiff brush, scrub and clean those to remove eggs. You can use a vacuum for extensive cleaning. Use the hose attachment to vacuum the cracks thoroughly, the crevices, spaces on furniture, cracks on walls and flooring, bed railings, bed stands, baseboards, headboards, bed ends, seams of bed, tufts, buttons, bed and carpet edges, tack strips. Exert every effort to remove the particles from small spaces like cracks and crevices to ensure better insecticide or pesticide penetration later. Bedbugs are very persistent types of pests and tightly clings to surfaces so remember to also scrape the end of the vacuum attachment over the infested areas to remove the bed bugs. Avoid using bristle attachments as this may transfer bed bugs to other areas and things that haven't been exposed yet, because they cling to the brush. Throw out or dispose of the vacuum cleaner bags after use in a trash bin outside the house.
Seal Joints and Seams. After a thorough cleaning, you must seal and caulk all the holes and spaces you have found and cleared. Holes where wires and pipes enter, holes on the walls, flooring. Fill the cracks and crevices on baseboards and other moldings to lessen areas where bed bugs can hide.
Focus on what you will wear when sleeping. Bed bugs cannot bite through fabrics, plastics and the likes. But they can bite on open patches of skin. Wrap yourself in sheets and comforters or wear pyjamas and long-sleeved tops before hitting the bed to protect your skin. It may be very uncomfortable especially during summer season, so if you have air-conditioning, you might want to turn them on. Alternatively, you can opt to use thinner sheets and flowy, light sleep wears so it won't be too warm, but your skin still gets the protection it needs.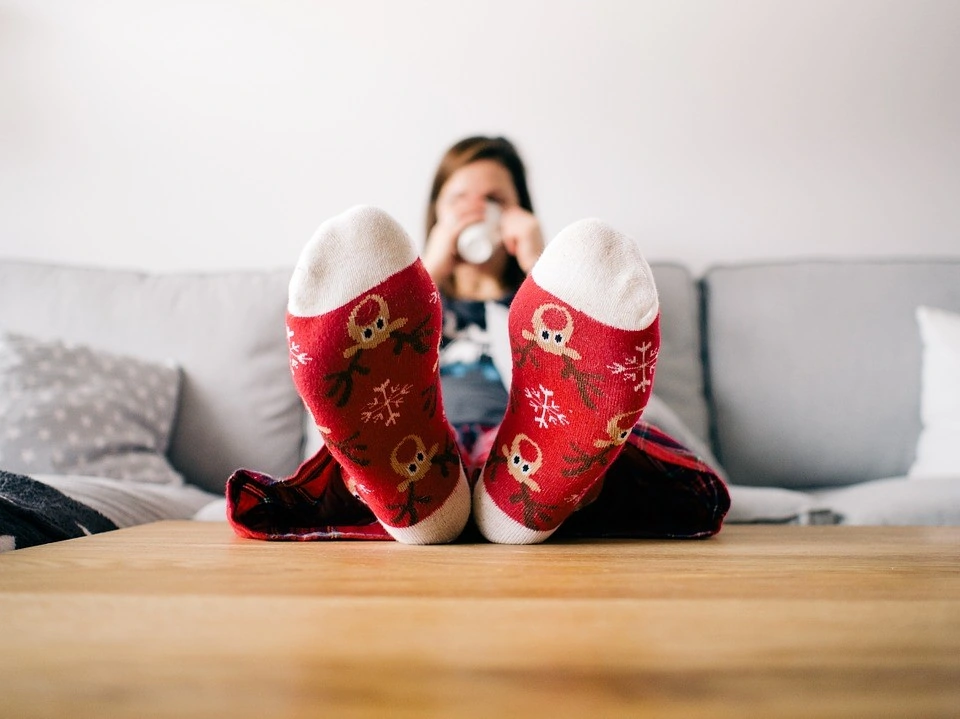 Wearing pajamas while you sleep makes it difficult for the bed bugs to gain access to their favorite feeding sites. You can also wear socks with your jammies and roll the socks up over the legs to stop them from getting in. Tuck your top into the gartered waist of the pants leaving the bed bugs minimal to zero access in getting inside your clothing.
These steps are not guaranteeing that they will not be able to bite you completely, but these will help make it difficult for them to feed and thrive. They may also try other access points, any patch of skin they could find, like your neck or shoulders, forearm, even your hands, so it will be useful to keep some sprays or other deterrents handy.
Check the quality of your mattress. The same with clothing, it's more difficult for bed bugs to get you the more sheets your mattress has on it. Especially if you are using elasticated sheets. Elasticated sheets are those sheets that they sometimes called "fitted". It has elasticated corners designed to be pulled over the mattress to ensure a secure and snug fit. The whole idea is to prevent the bed bugs from physically reaching you.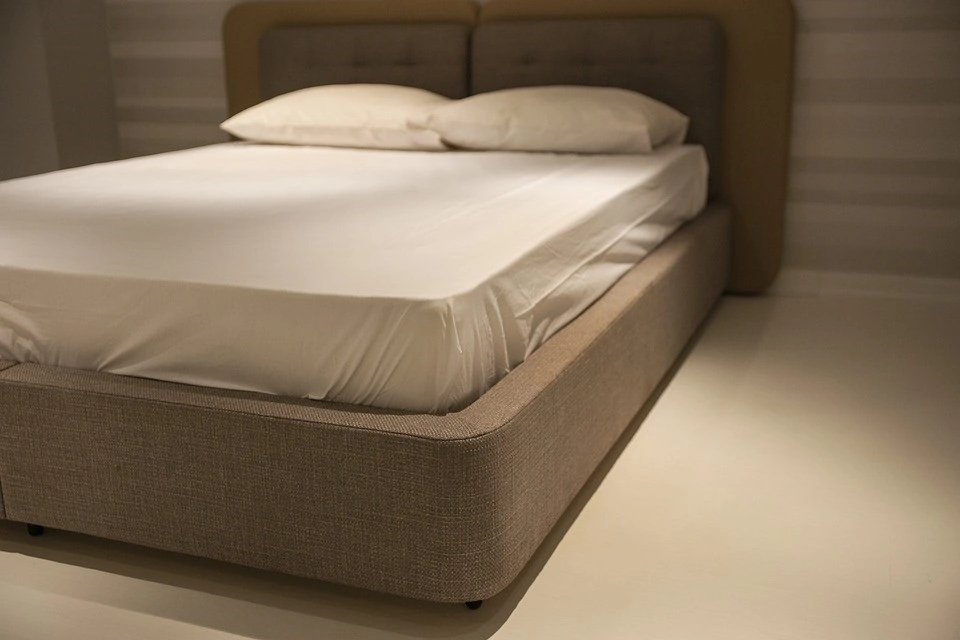 Use of sprays. To eliminate bed bugs, you can use essential oils like Tea Tree oil. Flip your mattresses and bedding and begin spraying. This works on direct contact. If you can directly hit them, they are likely to die. Tea tree oil also has a nice smell than alcohol and are less flammable. As an alternative, you can also buy commercially available sprays. These sprays have been formulated using insecticidal essential oils and other ingredients to ensure high kill rate as much as 90%. These sprays are natural and effective but can be very expensive. Note that these aren't meant to be sprayed on your skin, make sure to read the labels. Rubbing alcohol also kills bed bugs, but has its cons. The most important one is that it is highly flammable, so if you keep spraying every week, your mattress or bedding become more and more flammable also over time. There have been cases of house or apartment unit fires due to the use of rubbing alcohol as bed bug sprays.
Seek the help of exterminators. Exterminators were able to almost eradicate bed bugs completely in households. They have been quiet for a good few decades already, and when they get called occasionally, they would use DDT and other similar pesticides that are harmful. DDT (Dichlorodiphenltrchloroethane) is a potent insecticide effective in eliminating bed bugs and other insects. Through passage of time, bed bugs became immune to DDT. An efficient treatment available now for exterminators is heat. Heat treatment is a method where the whole house is heated up to about 120 degrees. At this temperature, bed bugs begin to dry up and die. The more you increase the temperature, the quicker they die. Increasing the temperature is necessary so that the insides of the bedding, mattresses, furniture, sofas and other places in the house is also heated. This may cost more than regular bed bug sprays, but this is well worth the expense because this is a safe and highly effective method.
Conclusion
Bed bugs are very persistent pests and it takes effort and an equal amount of persistence to get rid of them in order to avoid getting bitten again. Make sure to understand their ways, learn to identify and confirm a bed bug infestation, diagnose and treat bed bug bites correctly and seek a medical professional's help as necessary. Removing them from your house is as important as treating the bites on your skin. It is always best to prevent than to cure, so if you see signs of their existence in your home, plan a measure of removing them right away.