Any links on this page that lead to products on Amazon are affiliate links and we earn a commission if you make a purchase. Thanks in advance for your support! Learn more
Pest Product Review:
Best Natural Treatments For Ants
October 18th 2019, by Dan Crosfield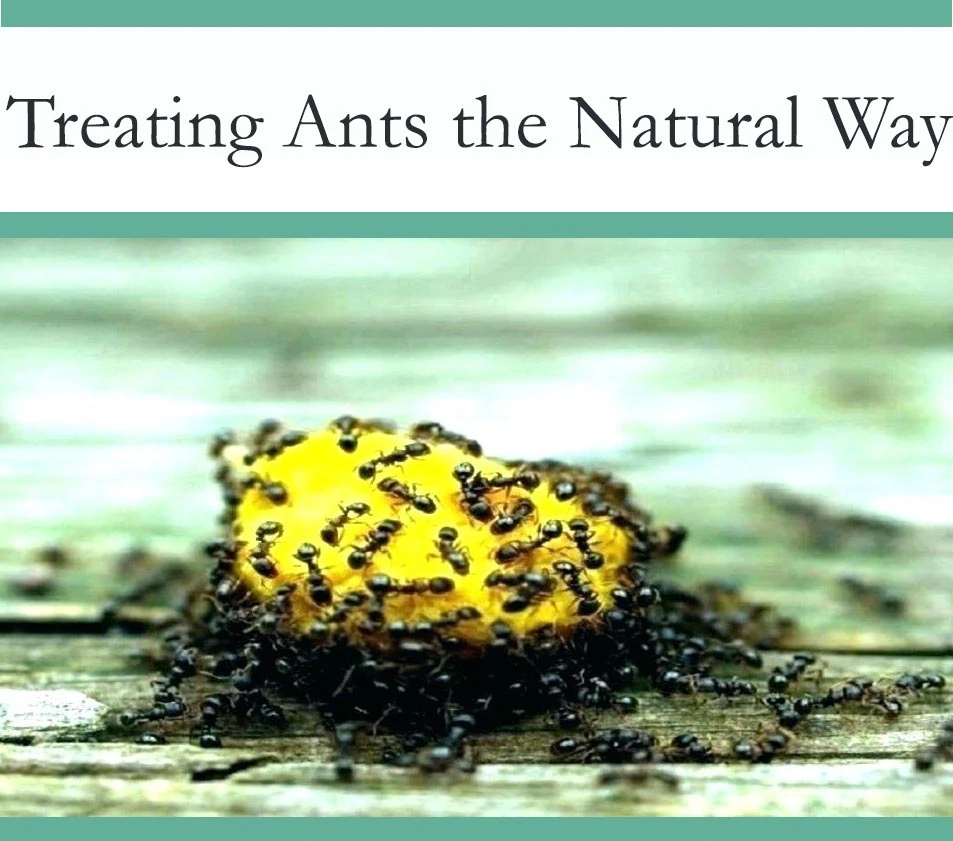 No one wants to have bugs. That's why we invented a whole class of chemicals to get rid of them. Chemical pesticides have played an essential role in human society ever since we first started farming. And without them, we wouldn't be where we are today. Our planet couldn't sustain the population of humans it currently carries if we didn't have some potent weapons to keep bugs in check.
Chemical pesticides have a dark side. Members of older generations may remember the widely-used insecticide DDT, which worked great at killing bugs but also worked disturbingly well at killing birds. There is also the ongoing crisis in honeybee populations to consider. We rely on these insects to pollinate our food plants for us, but in recent years, their populations have plummeted around the world. The causes for this aren't completely clear, but one possible culprit is the use of neonicotinoid pesticides on food crops.
Our Recommended Product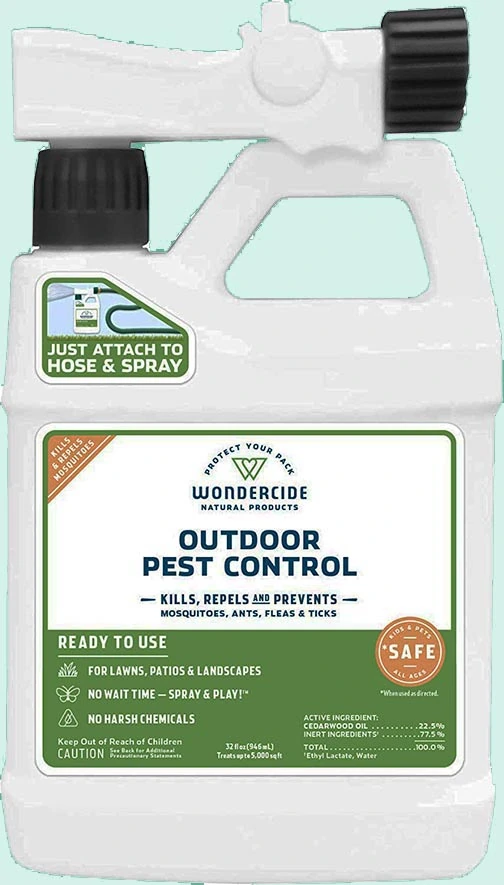 As the name implies, this is wonderful stuff. Completely natural, this spray is nevertheless an extremely effective pesticide that works on more than just ants. And it's also extremely easy to use.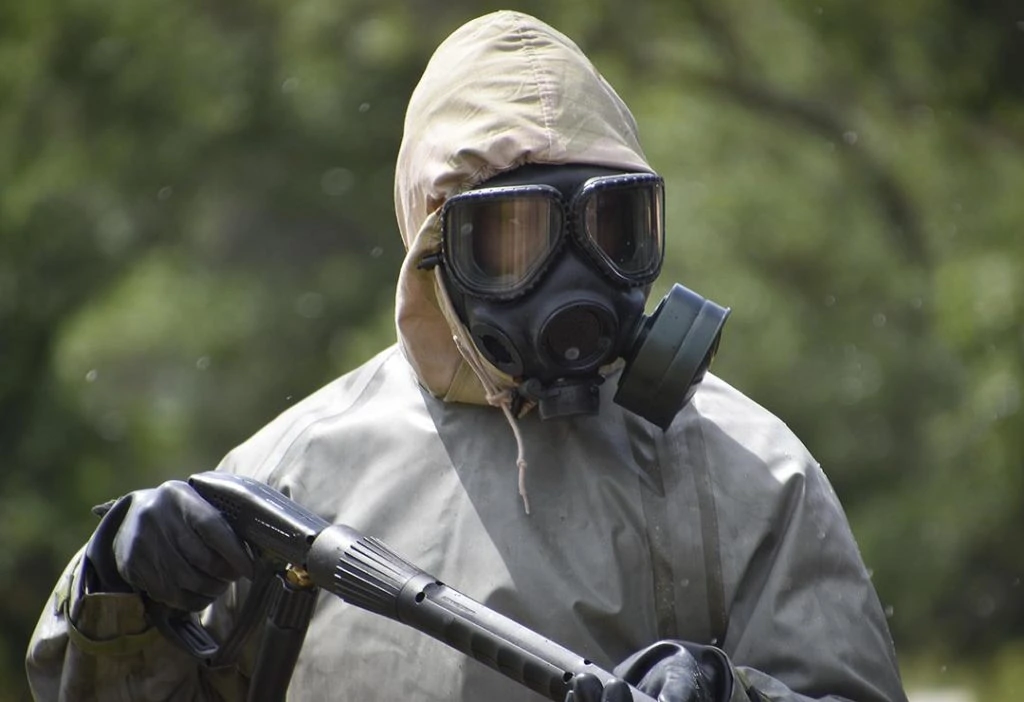 There are also the negative consequences for human health. Exposure to pesticides has been linked to several health conditions such as respiratory problems, ADHD, Parkinson's disease, and cancer.
It's no wonder the organic section at the supermarket has been getting bigger and bigger in recent years. More and more people are trying to limit their exposure to pesticides with effects that may not yet be fully understood. But what happens when you get a pest problem? Suddenly, you find yourself forced to choose between introducing potentially toxic chemicals to your home or having to live with an invasion of bugs.
But it doesn't have to be like this. Luckily, there are many natural treatments available on the market that could solve your insect problem without the use of anything toxic.
Exclusion and Environmental Controls
If you're looking for the most environmentally friendly method of all to get rid of ants, don't neglect the power of exclusion. That doesn't mean refusing to talk to them. Instead, it means using physical methods to keep them out of your home.
Inspect both the inside and the outside of your home, looking for areas where bugs could get inside. The tiniest crack will do. You can seal these gaps up with weatherproof silicone caulk to keep out all kinds of bugs. Additionally, this can help reduce your energy usage by preventing drafts and leaks into your home. Check around dryer vents, air-conditioning units, water and gas pipes, and anywhere else that conduits enter your home. Also pay attention around windows and doors, as these are often easy places for bugs to get inside.
Exclusion can help keep bugs out of your home without the need for any further treatment. But what if the creatures are in your yard? On the one hand, that's where they're supposed to be, and no one in their right mind would want to eliminate ants completely from their property. After all, these tiny creatures help keep the population of other bugs in check. However, when ant populations get out of control, the natural balance of predators and prey on your property can start to suffer, and the insects can become a major nuisance.
You can make your property less hospitable for them by trimming back undergrowth that harbors insects they feed on. Also, pay attention to aphids. These tiny plant feeders are an important food source for ants. The sweet liquid they secrete, known as honeydew, is a favorite food source for many species, and the ants aggressively protect the aphids to secure the supply. Meanwhile, the aphids can cause damage to your plants. You can treat aphids with insecticidal soap, but even a spray of regular dish soap and water on your plants will help to dislodge these creatures. Or, if you want something a little more elegant, you can purchase and release live ladybugs in your yard. These creatures are predators and will eat aphids, reducing the food source for the ants.
Pay attention also to drainage and water leaks in your yard. Most ants love areas of high humidity, and so do the insects they regularly feed on. Fix dripping faucets and swampy areas in your garden. Either remove woodpiles or move them far away from the house. Pay special attention to tree stumps or other rotting wood, as these are a favorite location for the creatures to establish a colony.
Once you've done all that, and you still find you have problems, it's time to try a more aggressive solution.
The Limits of Natural Products
It's great that we have so many options available to us when it comes to natural pesticides. And ideally, these should be your first choice when treating for bugs in your home. Not just for the sake of your own health and that of your family, but also for the sake of the planet. Many pesticides have lingering effects in the environment that go on long after the problem they were designed to solve has been eradicated. Pesticides can often end up in unintended places, such as rivers and lakes, where they can have a disastrous effect on fish populations and other wildlife.
However, if natural products worked every time, we might never have invented synthetic pesticides at all. There is a reason why these chemicals exist. In certain situations, you may find that the natural approach just isn't giving you the results you want. In that case, it's okay to reach for something stronger. But it's always worth trying the more environmentally friendly solution first.
Product Comparison Table
Products
Best Feature
Worst Feature
Grade
Buy It Now
Wondercide Cedar Oil
Natural repellent
Multiple applications
may be required
A

Buy Now

Harris Diatomaceous
Earth
Kills insects that come
into contact with it
Can be messy
B

Buy Now

Terro Liquid Bait
Stations
Uses naturally
occurring Borax


Plastic container needs
to be disposed of
B

Buy Now

Citronella Oil
Natural pest repellent
Repels but ants may
simply relocate
B+

Buy Now
Natural Ant Treatment Products
Cedar trees don't suffer from bug infestations the way many other species do. There's a reason that these trees grow so big and live so long, and has a lot to do with their natural repellent towards insects.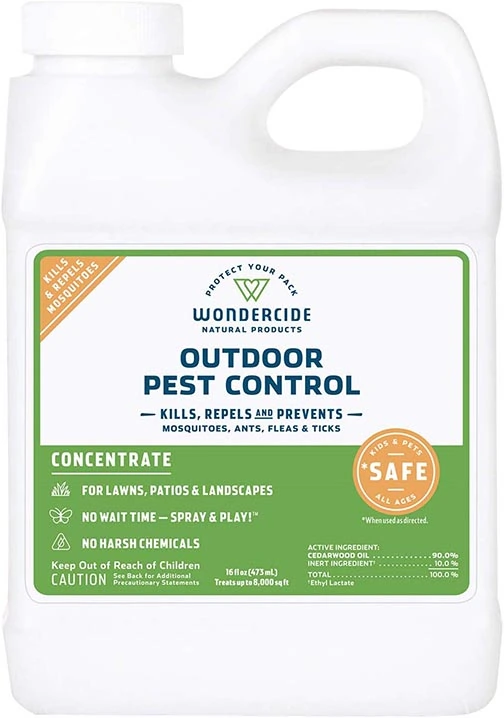 This repellent comes from the oil that the trees produce. Cedar oil has been found to both repel and kill insects that come into contact with it, including ants. For this reason, cedar wood has been used for centuries to make furniture and items that stand up to the presence of wood devouring pests.
Cedar oil is the active ingredient in Wondercide, and what gives it its killing power. And because cedar oil not only kills insects on contact but also repels them, this product can provide protection even after the treatment is complete.
Wondercide couldn't be much easier to use. It comes already mixed and ready to use, and the bottle has a handy hose attachment so that you can simply screw it onto the end of your garden hose and begin applying it wherever you see insects. It's best used as a perimeter treatment around your home to turn insects back before they come inside. But it can also be used in areas where you've seen high activity, and even applied directly to nests. And it even smells good, too.
There's a lot to like about this method of treatment. It's totally safe, completely natural, and best of all, it works. However, while cedar oil does have a repellent effect, it breaks down quite easily in the environment. This is part of what makes it so environmentally friendly, but it also means that Wondercide can't offer the level of residual protection you would get from a synthetic pesticide.
Also, rain tends to wash this product away, so you may find that you need to perform multiple applications throughout the season.
Diatomaceous earth has long been used as a bug killer. This fine white powder works by scratching up the outer layer of the insect's body, the exoskeleton. When this layer is punctured, the bugs lose water, eventually dehydrating and dying. As creatures that need a high level of humidity, ants are especially prone to this treatment.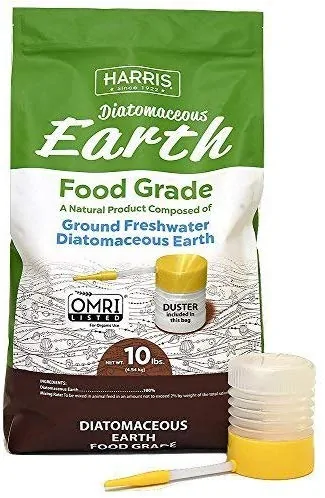 Diatomaceous earth is a naturally occurring substance, made from the glass shells of fossilized aquatic creatures. As a result, this product is entirely safe to use. However, when spreading it around, it's probably a good idea to use a painter's mask, since the fine powder can sometimes irritate the lungs. It won't cause any long-lasting harm, though.
Diatomaceous earth makes an excellent perimeter treatment. Surround your home with a layer of this stuff, and it will either turn bugs away or kill any that try to cross it. You can also use it in a more targeted way. Because it's completely organic, you can use it on your vegetable patch with no worries. Any plants that seem to be attractive to insects can be dusted with this product to thin out the numbers. You can even surround visible nests with the powder so that the bugs have nowhere to hide.
Another great thing about diatomaceous earth is that it can tolerate getting wet. Once the powder dries out, it will still be effective. However, heavy rain can wash this powder away, so you may find you need to reapply.
This white powder is also highly visible. While you should only apply it in a thin layer, you will need to use enough so that you can see it. Having a broad band of this white powder around your home and on your prize flowers may not be the look you're going for. But if it kills ants, it's worth it.
This is one of the most popular ant control products on the market. You may have come across it before. And if so, you might be wondering what it's doing on a list of natural treatments. But while Terro doesn't target this market aggressively, their popular ant bait stations are more natural than you might think. The active ingredient is borax, a naturally occurring mineral that is nevertheless a potent stomach poison. The critters take the bait and bring it back to the nest, feeding it to the rest of the colony and slowly poisoning them. These bait stations are incredibly effective, and the bait is only attractive to ants, so you don't need to worry about causing any harm to nontarget insects.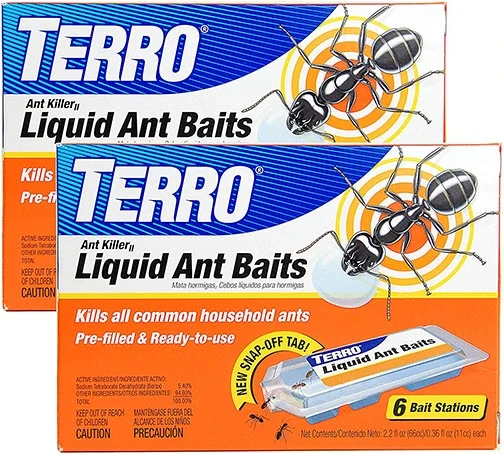 The stations are also incredibly easy to use. Simply twist off the tab that keeps them closed and set them up in areas where you've seen insects foraging. You'll need to let the critters do their work and resist the urge to spray them. You want them taking the stuff back to the nest. The plastic containers help to keep the bait away from kids and pets so only the bugs can get to it.
Of course, plastic containers aren't the most environmentally friendly thing in the world. Once the bait is all gone – and hopefully the ants, too – you'll need to dispose of all that plastic somehow. Also, these bait stations don't come cheap. If you have a big ant problem and need to purchase multiple stations, you may find that the cost starts to mount up.
If that's the case, be aware that it is possible to make a DIY version of these bait stations yourself. All you need is some borax and some powdered sugar. Mix the two together at a ratio of three parts sugar to one part borax and set it up on foraging trails. You can pour the mixture into small containers such as bottle caps, or else dissolve it in water and use cotton balls to soak up the liquid. Either way, the bugs will find it and bring it back to the nest. It's a cheap and entirely environmentally friendly way to deal with your bug problem.
You may be familiar with citronella as a mosquito repellent. But in fact, this naturally occurring oil kills and repels many different types of bug. In a study on a variety of essential oils, citronella was found to be the most effective at killing ants.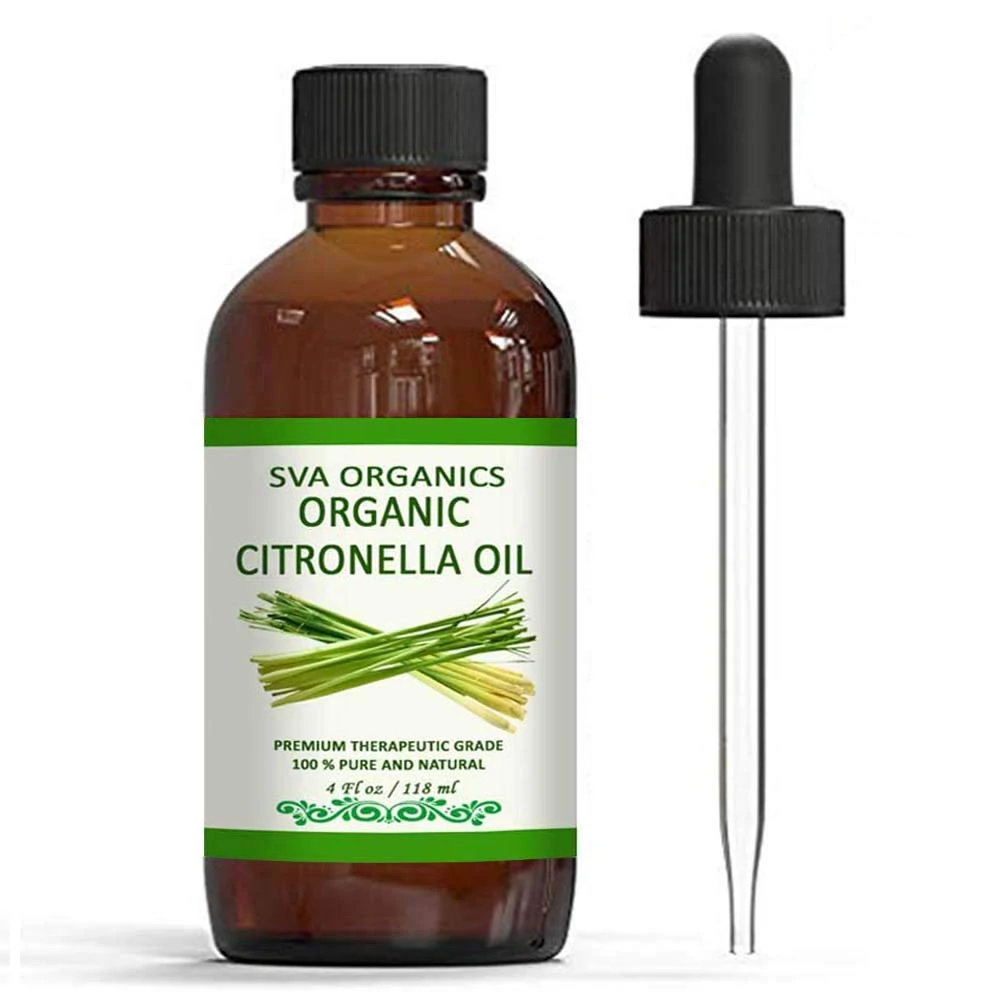 You could dilute this oil with water and spray it around your house, paying particular attention to areas where you've seen insects coming in. Or, you can use it in a diffuser to fill your whole house with the smell and keep bugs at bay. Luckily, most people find the smell of citronella quite pleasant.
However, you may find that while citronella repels insects, it may cause them to relocate and find another way to invade your home. Spraying the stuff everywhere can be very time-consuming – not to mention expensive. This oil doesn't come cheap, and if you need to lose a lot of it, you'll see that cost climbing. Finally, be careful while using this oil. The diluted product has been known to cause skin irritations in some people.
Natural Ant Treatments – A Buyer's Guide
If you're trying to treat ants the natural way, good for you. Anything people can do to reduce their dependence on chemical pesticides is generally a good idea. But before you decide which treatment is right for you, there are a few factors you'll need to think about carefully.
Ease of Application
Where do you see ants? And where do you plan on applying these products? What works for one doesn't always work for another. A liquid like Wondercide is great for quickly treating a large area and putting down a barrier around your home. On the other hand, if ants are coming in through a hole in the wall, diatomaceous earth is an excellent way to treat a small crack or crevice. The powder will stay active for months if undisturbed. Meanwhile, baits are a useful way to eradicate the entire colony, since the creatures will carry the poison back to the nest themselves.
Think carefully about the nature of your bug problem and how best to address it. That will help you make a decision as to what product to use.
Price
We are all familiar with the green markup. Often, when marketers sell something as being environmentally friendly, they take advantage of the opportunity to charge a little more for it. None of these products are hugely expensive by themselves, but if you need to use them multiple times, the cost can add up. So sometimes the product that seems most expensive at the outset ends up being a pretty good deal if you only need to use it once, whereas something cheaper requires repeat purchases.
Effectiveness
Obviously, there's no point buying something that isn't going to work. You want the best treatment you can get. But beware of the claims of manufacturers who are more interested in selling you their product than in accurately representing the science behind it. Many natural products sold for pest control are ineffective. Stick to the ones on this list which are proven to work.
Conclusion
It is possible to solve bug problems without the use of synthetic pesticides. After all, our species has been living with these creatures for thousands of years before synthetic pesticides came along. Some natural remedies can help protect your property from an ant invasion.
For most people, Wondercide represents the easiest and most cost-effective treatment you can get. It's proven to work, and it couldn't be much easier to apply. Spend an hour thoroughly spraying your property, and you'll see a difference in the insect population right away.
However, other treatments have their place. Diatomaceous earth makes a great crack and crevice treatment, whereas bait is a good way to treat nests directly. Often, you'll get the best results by combining two or more of these different approaches to attack the bugs from every angle.