Termite Inspection
infraorder Isoptera
Everything You Need to Know
Termites can inflict significant and long-term damage to your home. If you see any signs of a termite infestation, it might be a good idea to hire a professional exterminator to have a look. Termite inspections are the only method to keep your property safe from these tenacious pests. Luckily, there are many pest control companies you can turn to for help.
However, there are some things to do before the cavalry arrives. To help you with the preparation process, we came up with this helpful guide. It includes everything you need to know about termite inspections and more, so make sure to keep reading.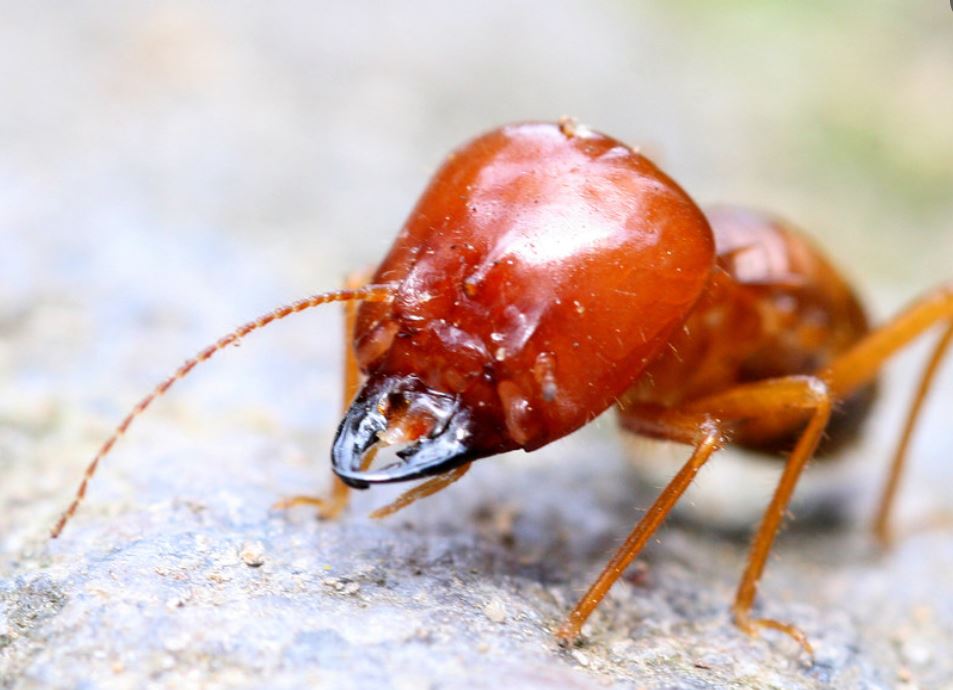 The Process of Termite Inspection
If you suspect there are termites nesting in your home, you should reach out to a pest control service as soon as possible. Fortunately, the whole process is pretty straightforward. First, you arrange a termite inspection with your preferred provider, either online or by phone. Next, make an appointment with a licensed technician to estimate the situation. Bear in mind that you'll have to be present to provide them access to your house, garage, and any other areas they want to inspect.
Some companies don't require any preparation before visiting your home, while others expect you to take specific measures. Mainly, you need to ensure the technician has access to any critical locations, such as the attic, basement, garage, and crawl spaces. Also, it's a good idea to remove any clutter that may restrict access to vulnerable areas.
The technician will look for termite activity and infestation signs, like mud tubes and lost wings. Next, they'll check for evidence of subterranean and dry wood termites nesting both inside and outside your property. The examination can take anywhere from 45 minutes to an hour, depending on the size of the property.
After the assessment is over, the specialist will share their findings, discuss the required course of action, and provide you with a price for the service.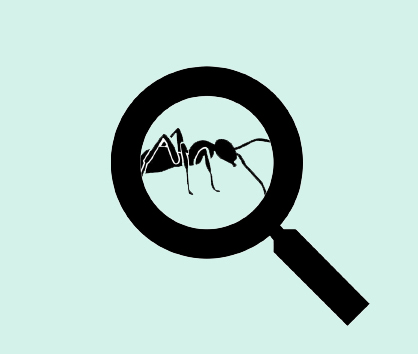 Checking for Signs of Infestation
Termite inspectors from pest control companies will examine the entire property while checking for signs of infestation. In theory, you can detect these signs on your own as well. Unfortunately, more often than not, you won't know you have termites until they've caused severe damage to your woodwork. That's why it's better to consult a professional.
So, let's look at some of the most common signs of a termite infestation.
Mud Tubes
Subterranean termites use mud tubes as a type of superhighway connecting the nests to the food source. The slender tunnels are constructed of wood and dirt and are approximately the width of a pen. The mud tubes also protect termites from potential predators and provide nourishment while they move around the premises.
Hollow Wood
Knocking on wood surfaces and hearing a hollow sound is a definite indicator of termite activity. Termites wreak havoc on the structural joints of your wood. You can use a screwdriver to check the state of the woodwork. Subterranean termites have a unique pattern of tunneling that runs parallel to the wood grain.
Proof of Swarming
Subterranean termites swarm as the temperature rises, preparing to establish a new colony. During the process, they shed their wings, frequently leaving them in detectable heaps.
Frass
If you see termite droppings, there's no doubt an infestation is occurring. Look for tiny oval-shaped granular pellets along baseboards, door frames, windowsills, and other vulnerable areas.
Paint Damage
Subterranean termites can cause the paint to bubble or flake. Moisture and air seep between the paint and the wall surface as the pests gnaw at the drywall. As a result, the moisture beneath the painted surface will begin to buckle. Of course, there's a variety of alternative causes, but it can't hurt to check.
Termites are tough to detect since they nest within the walls and other covert spaces. That's why the specialist will require access to every nook and cranny of your home, including crawl spaces, the attic, and walls. You should spend some time decluttering and shifting the furniture to make more room for the inspection. It will not only speed things up, but it will also allow the inspector to conduct a more thorough examination.
Areas Outside the House
In addition to the places mentioned above, there are a few more areas to look into during the house inspection:
Outdoor Wooden Surfaces
Termites can cause damage to outdoor structures such as decks, patios, or sheds, especially if you didn't use termite-resistant materials during construction.
Fences
Termites can start nibbling on your wooden fencing and eventually follow the route to your home.
Crevices in the Walls
Termites can enter the house through cracks in expansion joints and brick masonry, so you need to keep the walls in good shape.
Branches and Free Tree Trunks
If you leave fallen tree branches in your yard, you increase the risk of a termite infestation. You should keep your landscape clean and regularly dispose of any tree limbs. Also, if you keep firewood, make sure to elevate it off the ground and store it no closer than 20 feet from your house.
Mulch
Wood is a common addition to mulches, but it's also a magnet for termites. Consider using a different mixture if you want to avoid a termite infestation.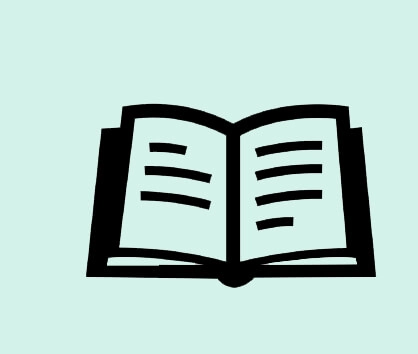 Drafting a Treatment Plan
After the initial examination, the pest control specialist will provide you with an evaluation. It probably won't happen on the same day as the inspection, so you might have to make a new appointment. The company will most likely contact you within a day or two to provide the evaluation results and propose a treatment plan.
Professional exterminators will likely use various tools, chemicals, and equipment to treat a termite infestation. The treatment plan is determined by the type of termite and the size of the colony.
Termites belong to various species, but the two main termite types in the United States are subterranean and dry wood termites. Both species require different approaches, so it's vital to establish which one has infested your home.
Subterranean Termites Treatment
Prevalent in the United States, subterranean termites cause the majority of termite damage. These termites live below ground, constructing enormous nests with mud tubes that connect them to adjacent food sources.
Subterranean termites are divided into three castes based on their physical characteristics: reproductives, workers, and soldiers. The reproductive type has a long dark brown or black body and transparent, almost milky-colored wings. They are typically 1/4 to 1/2 inches long, with a few scarcely visible hairs on the wings.
In contrast, neither the worker nor the soldier termites have wings. The workers are around 1/4 inch long, sometimes less, and have a lighter, cream-colored body. Their tiny jaws aid them in breaking through wood and transporting food sources back to the colony. Soldier termites are recognizable for their rectangular heads with huge mandibles. Their bodies are flat and broad with a creamy white hue, while their heads are darker, more brownish.
Subterranean termites are typically controlled with the following tools:
Using a small sprayer to apply liquid termiticide to the earth under the house, the foundation, and other problematic areas.
Applying a foam termiticide injection into the walls with a small, low-pressure drill bit. The foam expands further into the studs and other parts of the structure, killing the termites on contact.
Dry Wood Termites Treatment
Unlike subterranean termites, dry wood termites don't require soil to thrive. Instead, as the name suggests, the species only infest dry wood, building nests in wooden structures, the roofing, and any dead wood on the property. Although dry wood termites don't need moisture to survive, they can sometimes form colonies near a water supply, like a leaking pipe.
The colonies are usually much smaller than those of subterranean termites. Nonetheless, dry wood termites can still inflict irreversible damage to your property. The most effective treatment plan for dry wood termites is fumigation. Pest control specialists can fumigate the entire house or apply termiticide injections to isolated areas, depending on the infestation's severity.
If your treatment plan calls for fumigation, try to arrange for your family to stay at a friend's, relative's, or a hotel for the week. The termiticide vapors are highly toxic to humans and animals. Luckily, any lingering materials will dissipate in a few days, and you'll be able to come home soon.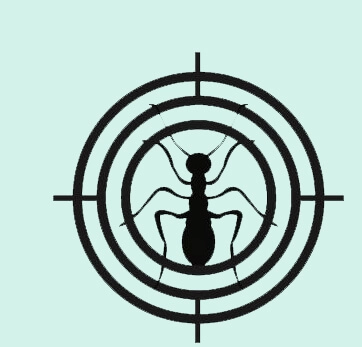 Creating a Long-Term Strategy
A one-time examination and treatment plan isn't enough to provide long-term protection. If you want to keep your home free from pests, it's best to perform annual termite inspections. In doing so, you'll ensure the termites haven't created a new colony on the premises. Also, professional termite exterminators can identify symptoms of an infestation that you might overlook.
The pest control specialist will also recommend preventative measures to ensure the safety of your house. In addition, they can advise on how to avoid termite infestations in the future. Here are some things you can do to keep the nasty pests at bay.
Eliminate Excess Moisture
Fix any leaky faucets as soon as you notice them, and keep water away from your foundation. Clear clogged gutters and steer the water away from your home by installing downspouts. Ensure that the soil around the foundation is appropriately graded to provide a barrier for moisture.
Clean the Outdoor Area
Remove any dead tree trunks from your property, and don't let mulch or firewood come in touch with the soil in the yard. As a general rule, try to prevent any wood-to-soil contact. In addition, trim the trees and bushes in your yard so that they can't contact any wooden surfaces, thus providing termites with an easy entry point.
Declutter Your Home
To prepare your home for a thorough inspection, remove any clutter that might be blocking the way. For example, get rid of any cardboard boxes, old magazines, and newspapers. Apart from obstructing the view, they also make for an ideal home for termites and other pests.
Be Diligent With Home Repairs
Keep an eye out for any leaks or signs of deterioration in your home. Termites love to nest in moisture-soaked, rotting roofs and walls. Repair and seal the leak as soon as possible, and examine your home regularly, especially basements and other dark areas. A leak in the basement is particularly troublesome since it's closer to the ground, making it easier for termites to infest. Perform regular checkups on these areas since they're the most vulnerable spots in the house.
Apply Termite Control Products to Vulnerable Areas
Termite repellents such as borate are widely used in residential settings. As you redecorate or even build your home, remember to spray borate or other chemicals on the wood before applying paint. The termite repellent absorbs into the wood, preventing the pests from feeding on it. After it's completely cured, you can move on to priming the walls and installing door frames and windows. The residual effect should last for a long time, making it an effective means of protection against termites.
The Cost of a Termite Inspection
The price range for a termite inspection depends on the area you live in, the size of your house, and the chosen treatment method. Usually, it's somewhere between $75 and $150. Some pest control companies provide a free first-time inspection, given that it is not part of a real estate sale. Treatment plans, on the other hand, are always charged separately.
When choosing a pest control company, don't hesitate to ask questions. Inquiring will help you determine the price and the type of services they provide. And since termite inspections should be carried out at least once a year, you need a company that can accommodate your needs in the long run. So, here's what you should consider before scheduling an appointment:
Does the company provide a free termite inspection or a free termite inspection quote?
How long have they been in business?
During the inspection procedure, what type of equipment and tools will they be using?
Are there any offers or packages that include additional inspection services for other types of pests (bed bugs, carpenter ants, etc.)?
How frequently will they be able to perform termite inspections?
Do they offer any warranty?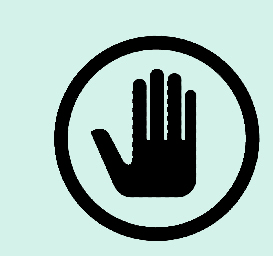 Thorough Inspections Are the Best Pre-Emptive Actions
Inspections are your best protection against termites. Termite damage can amount to thousands in home repair costs. That's why a specialist should regularly evaluate your property.
There are also measures you can take to prevent future infestations. Don't hesitate to consult your selected pest control specialist on how to keep your home termite-free after treatment. A seasoned exterminator will tell you everything you need to know about termite inspections.